On February 27, the Orthodox "Great Lent" begins in the lead up to Easter on April 15. For the most devout, this means a two-month abstinence from animal-derived food. For some, though, "fasting" is a way of life that is growing in popularity and has more to do with health and a belief in animal rights than it does to do with the Church. It goes by the name of veganism.
To explore this more, GEORGIA TODAY contacted 21-year-old Lasha Kavrishvili, the creator of Sweet Vegan, an online bakery that opened just a month ago, which he runs alongside his mother Eka and grandmother Naira.
"My motivation for creating an online bakery was that there are very few options in terms of vegan cakes in Georgia, and yet there is a great demand from vegans. I decided to create my own online pastry shop, where I could offer tasty and colorful vegan cakes at affordable prices," he tells us.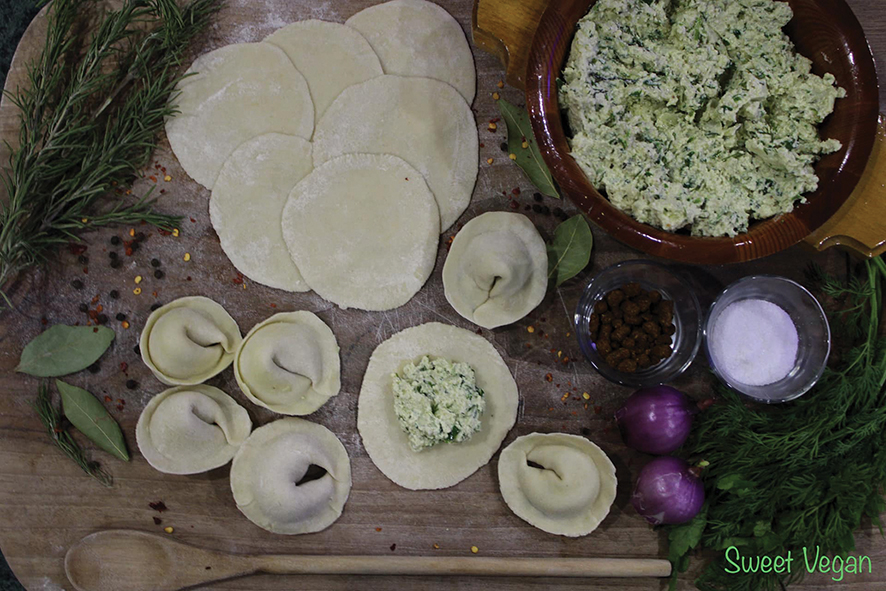 What is veganism to you?
For me, veganism is primarily a way of life, a healthy way of life; humanity and love for the world and animals.
How did you discover it/become vegan?
Even in childhood, I didn't like to eat meat, but I was "forced" to because they thought it was good for my health. When I turned 15, I decided to categorically refuse all meat products. At first, my family didn't understand me and opposed me, but over time they got used to it and realized that I would never eat meat again and there was no point forcing it anymore. They saw I wasn't doing anything harmful to my body; on the contrary, they realized that vegetarianism/veganism is a better and more humane choice. I was a vegetarian for seven years and one year ago I became vegan.
Why did you stop eating meat?
At first, I stopped eating meat because of my love for animals, and over time I realized that it was good for my health too.
What was your motivation behind opening your bakery?
Confectionery is my hobby, as are painting and art. I like drawing, painting, plants, animals, and nature in general.
As a child, I often baked cakes for myself and my family members, and I was quite good at it. Now, those same family members help me manage my bakery – we work together. I want more people to know about my pastry, and I train and try to develop in this field every day so as to help people understand that vegan cakes and cookies can be as, if not more, delicious than non-vegan ones.
Who are your clients and what are your best-sellers?
Right now, my main customers count vegans and vegetarians. We only opened the bakery a month ago, but so far, our best-selling product is cakes. We're gradually adding a variety of vegan cakes and pies to our list, as the demand grows.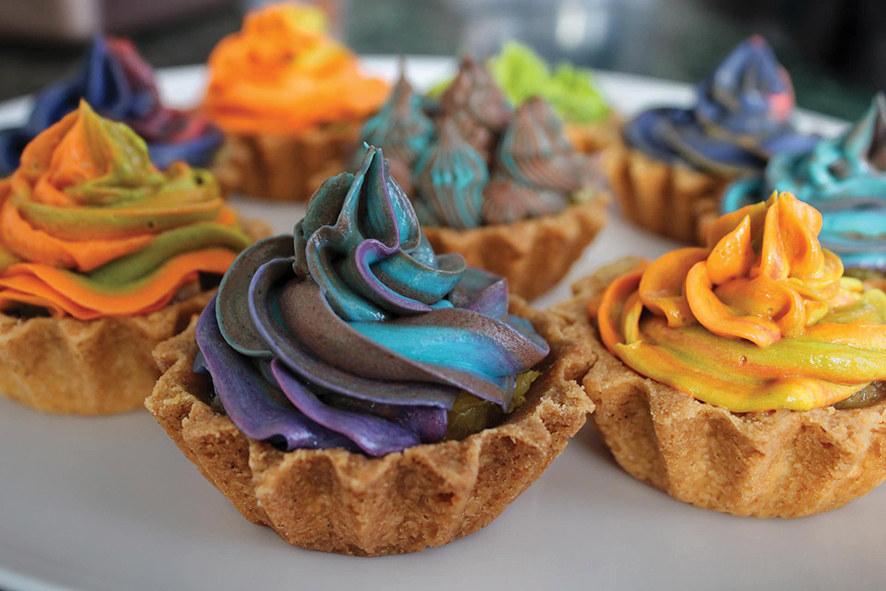 What challenges have you faced as a business/as a vegan?
It's early days, but so far I haven't faced any challenges. The only good challenge is that at this stage we have a lot of orders we're trying to fulfill. Our aim right now is happy customers!
Vegan food tends to be more expensive than non-vegan food, and this is one factor that puts people off taking up or sticking to a vegan diet. How would you answer that?
Vegan food is really expensive compared to non-vegan food in Georgia, in most part due to the fact that there are fewer vegan spaces. I often buy vegan sweets and other food in vegan spaces, but in many cases I find it unaffordable. One of the reasons I created my own vegan space was to have somewhere I could offer both food and sweets at a price everyone can afford.
Next week the "Great Lent" starts for Orthodox people. Do you expect more demand for your products?
There may be more demand for my products during Lent, yes, as people often buy fasting sweets in such periods.
Do you think the Orthodox fasting diet can be used to promote veganism?
My personal opinion is that fasting should not be used to promote anything, as fasting is not a diet. During fasting, a person seeks to cleanse himself, both physically and spiritually, of accumulated sins. Fasting is related to religion, and people should remember that they should at least express their desires and needs during fasting. In comparison, veganism is a way of life.
How do you see the future of veganism in Georgia?
The number of vegans and vegetarians in Georgia is growing faster than before, which is very gratifying. I think, over time, more people will come to understand the ideology of veganism and there will be ever more vegans and vegetarians in Georgia.
Check out the Sweet Vegan facebook page!
Interview by Katie Ruth Davies