Free-roaming cats and dogs are inseparable from the urban fabric of many cities in Georgia, and now, in Batumi, action is being taken to help them. Members of the youth club "Eureka," established at the Black Sea College, decided to draw public attention to the need to take care of these stray animals and began a campaign to give over 50 cats and dogs daily ratios of food.
This initiative is part of the 'Month of Good Deeds' announced by Sunny House, a non-formal education youth center, with support from the European Union Delegation to Georgia and the United Nation Development Program (UNDP) Georgia. Nine colleges and vocational schools joined the campaign.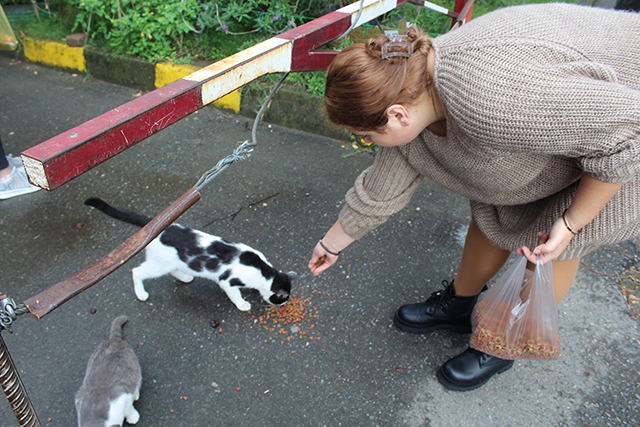 The EU and UNDP joint project for 'Lifelong Learning Opportunities Through Local Partnerships' promotes non-formal education and helps young people to unlock their talent and potential.