No one disputes that the last two years have been full of challenges. However, new knowledge came with it. Knowledge that together we can do everything. Despite the changing social and economic realities, companies have decided that a pandemic is not the end. Moreover – so much more we can do.
To support the Educational Field …
The global leader in digital payment, Mastercard, is one of those companies that is constantly on the customer side, regardless of reality. As early as 2021, Mastercard and Carrefour launched a new social campaign aimed at tackling another challenge of COVID-19 – online learning, while at the same time promoting contactless payment to reduce the risk of spreading the virus.
For the first time since March 2020, schools and universities have been using the online teaching method for almost two years. The situation changed in September this year and students returned to the classrooms. But so far, university education is still online. However, unfortunately, in Georgia, not all students still have the opportunity to continue their distance learning.
In response to the challenge of online learning, Mastercard and Carrefour have decided to transfer 1% of any Mastercard transaction at any branch to the SOS Children's Village Beneficiary Fund and provide tablets for the children. So that their full-fledged learning process, despite social problems, was not stopped. As a result, companies purchased tablets for 109 beneficiaries.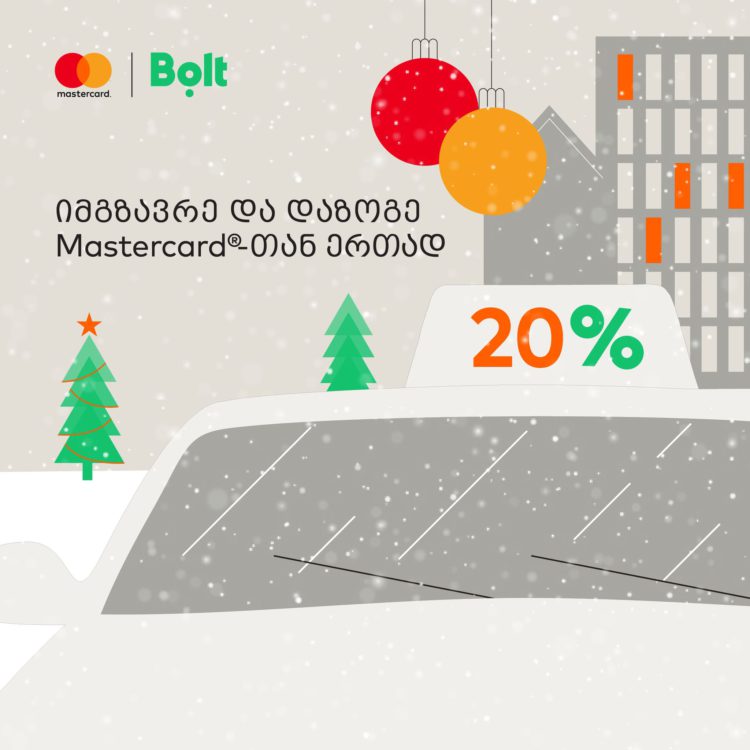 To overcome the challenges in the field of Tourism …
With the exception of education, the global pandemic has had a negative impact on all areas of business, especially tourism. In Georgia, tourism was one of the fastest growing industries, although in the first year of the pandemic, the number of visitors fell by a third. This figure was particularly negatively reflected in the situation of small businesses.
In order to minimize the damage caused by the COVID-19 pandemic, Mastercard and the Georgian National Tourism Administration launched a partnership and introduced a new initiative to the public in September last year: within the framework of the collaboration, they signed a memorandum of understanding. The purpose of the agreement is to facilitate the travel of tourists in the country, increase their number, create additional jobs, grow the economy and establish Georgia as one of the main tourist destinations. 
To overcome this challenge, they launched the Mastercard Tourism Insight platform. It offers travelers an innovative, 360-degree view of modern travel and integrates publicly available search engine trends into one technology. This platform uses anonymous and aggregated payment data, which provides better solutions and planning. This data, from search engines: Mastercard transactions, social media and booking information, measures visitor satisfaction. This unit of measurement even covers such a wide range as weather, food and entertainment spots, sights, accommodation and much more.
To strengthen Domestic Tourism …
As for the support of domestic tourism, the campaign "Hello Summer" continued in 2021 and again offered loyal customers the coastal zone in Batumi.
Together with partner companies, Mastercard offered priceless moments, special promotions and discounts to guests arriving at the beach. We all easily agree that MagtiCom's fastest and highest quality internet, Wolt's free shipping service and McDonald's well-known burgers are a prerequisite for happy memories!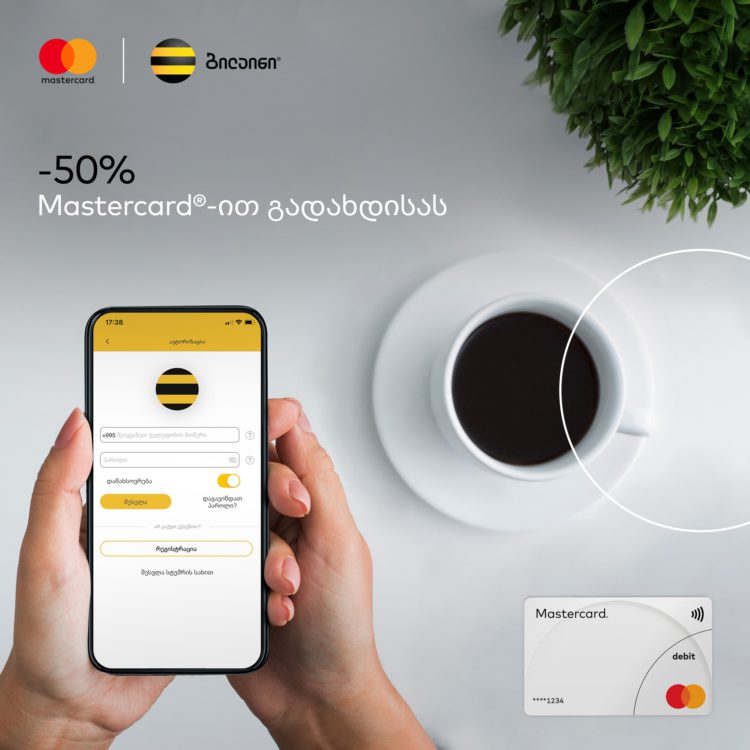 For the planet …
This summer, however, was not special just on the beach. Mastercard has launched a national promo campaign in which all Mastercard cardholders issued in Georgia have the opportunity to participate. The most fortunate are the scooters, eco-friendly mopeds and hybrid car – Toyota CHR.
It should be noted that for each transaction carried out within the campaign, within the Priceless Planet Coalition, Mastercard transferred money for tree planting. It is a platform that, together with global partners, aims to plant 100 million trees and restore forests in five years. Mastercard believes that the private sector can tackle climate change, reduce carbon emissions and have a real positive impact on the environment with the participation of both consumers and partners.
To gain Priceless Experience …
To support domestic tourism, Mastercard has launched another campaign. For this he became friends with Silk Hospitality. Customers of both companies are focused on gaining priceless experience and creating happy additions. Therefore, together they offered customers an invaluable, exclusive campaign: -20% on any Silk Hospitality facility, any service.
We collaborated …
In 2021, we played with the most in-demand and successful brands in the country. We are proud that our partners are: Carrefour, Beeline, Bolt Food, Wolt, Kings Georgia, PSP, McDonald's Georgia, RugbyStore.ge, iHerb, extra.ge, Coca-Cola Georgia, MagtiCom, Silk Hospitality, Wind, 8000 Vintages, Hotsale.ge, Gastronomic Shop "Rigi", Terminal and FARFETCH.
Together with our partners, we have offered our customers various promotions, campaigns, discounts and cashbacks, covered almost all areas of the economy and created priceless experience for them.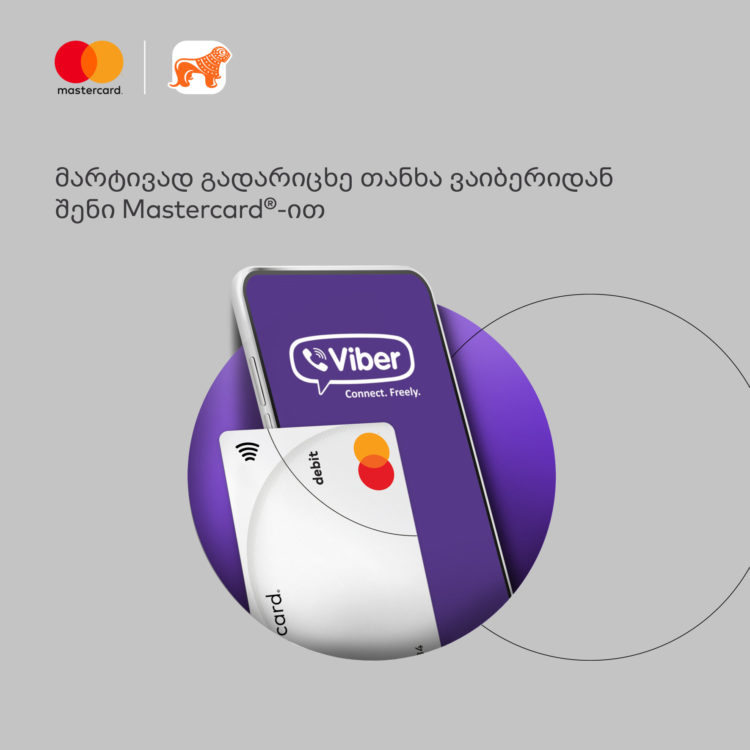 To strengthen E-commerce
We always support of development new technologies (MGPS, Viber, Moneysend, advosiry services) and in 2021 we supported the dominant players in the market (Alta, Hotsale, Extra.ge, Bolt, Wolt, Scroll, Magti, Veon) to create unique and innovative solutions for the country.
The Golden Brand …
In 2021, Mastercard won the Golden Brand title. The award ceremony has been held since 2006 and it is recognized as the most prestigious and influential business awards in Georgia.
Organized by The Financial and Global Idea, the event was attended by: higher education institutions, business experts, consulting companies, representatives of the state or non-governmental business sector and independent experts. In parallel with the research, a survey was conducted among consumers – the number one Golden Brand was named by them.
The past few years have not been easy, despite the active vaccination process, the world pandemic is not over yet. Mastercard, however, throughout 2021 sought to offer users an priceless experience and happy memories.