Carrefour, owned and operated by Majid Al Futtaim in Georgia, apart from providing the communities it serves with an unrivaled shopping experience and a wide variety of the highest quality products, has many times proven its commitment to improving living conditions in society and helping those in need, especially during the global pandemic, which significantly complicated the lives of many.
Last month, the brand joined forces with a multinational financial services corporation Mastercard to reward customers and empower young Georgians with the launch of a new campaign aimed at tackling another challenge of COVID-19, online learning, while, on the other hand, promoting contactless payment, which reduces the risk of spreading the virus.
Since March last year, schools and universities were using the online teaching method. The situation changed this semester, with school pupils being allowed back to the classrooms. However, university life still goes on online, and, sadly, in Georgia, not all students had the opportunity to receive any education remotely due to a lack of the necessary equipment.
The social campaign implemented through the joint efforts of Carrefour and MasterCard saw 1% of all Mastercard transactions completed in a Carrefour Georgia stores donated to the SOS Children's Village beneficiaries. These donations were used to purchase tablets for 109 children, ensuring they are able to further their education and realize their potential.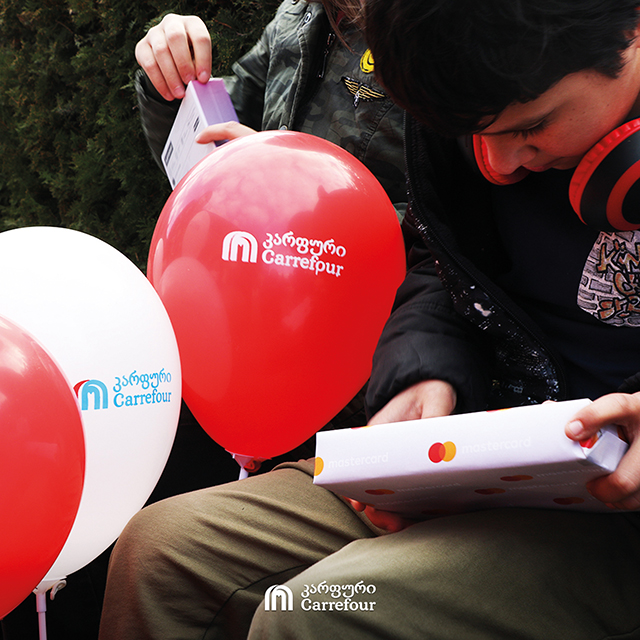 SOS Children's Village Georgia has served to provide urgent assistance to young people across the country for over 30 years, since the 1990s, raising children in a family-friendly environment, helping them to get an education, develop their abilities and fully integrate into society.
This month, the project came to a successful conclusion. Mastercard and Carrefour purchased tablets for 109 SOS Children's Village beneficiaries. The ceremony of handing over the equipment and various gifts was held at the SOS Children's Village Georgia office.
"This campaign was especially important during the COVID-19 pandemic because the students found themselves in a really difficult and stressful situation, which we all managed to overcome together. From now on, 109 more children in Georgia will have the opportunity to be fully involved in the educational process and receive a quality education," notes Igor Stepanov, General Manager of Mastercard in Georgia and Armenia.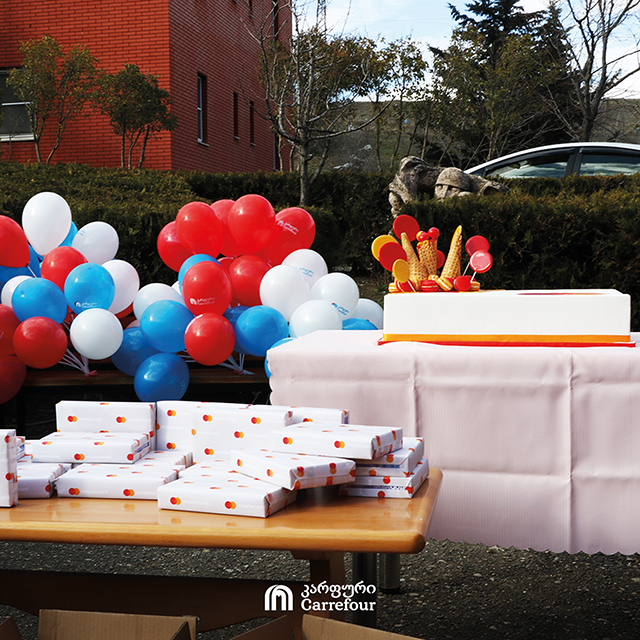 "Mastercard and Carrefour have a long and demonstrable record of contributing to important local and communal causes. I'm delighted that as a result of this particular campaign we have contributed to support educational development of younger generation. Such a collaboration is a good example of what an important role a business can play in helping the population," says Christophe Orcet, Country Manager of Carrefour Georgia at Majid Al Futtaim Retail.
In addition to actively supporting socially vulnerable youth and elderly, particularly in these difficult times, Carrefour's recent collaborations and partnerships with the companies such as MasterCard, Vendoo, Glovo and Wolt, in order to maximally enhance its online capabilities, further highlights its commitment to the safety, health and wellbeing of its customers.
These collaborations are a translation of Carrefour's position as a trusted local partner creating value for the local industry and economy. All the above activities, over the years, have conditioned the Brand's high reputation among customers, and its image of having particularly high social responsibility, dedicated to create great moments for everyone, everyday.