In the modern world, where technology has become an integral part of life, even tobacco consumption has entered a whole new phase. It is said that e-cigarettes are the technology of the future that will completely replace the classical understanding of tobacco. Around the world, every year lots of people give up smoking and switch to e-cigarettes. The explanation for this consumer behavior is simple: vapes are a better alternative to cigarettes. Research by international public health institutes confirms that e-cigarette consumption is 95% less harmful than tobacco. This is due to the fact that unlike cigarettes, vapes do not contain large amounts of harmful chemicals.
Georgian consumers are already familiar with e-cigarettes. In recent years, several different options have appeared on the market. A new brand, RELX, is entering the Georgian market for adult smokers and e-cigarette users. The company is well known all over the world. RELX products are available in many regions – all over Asia, Oceania, North and Latin America and Europe. And now it is the turn of the Caucasus.
Using modern manufacturing technology, RELX offers customers innovative equipment, vape liquids and accessories. The products combine an elegant, modern design and the latest technologies. As a result, the best e-cigarettes and liquids are created for the consumer.
At the first stage, in Georgia the brand will be presented in 4 flavors, which have been specially selected for local consumers. These are: Dark Sparkle, Fresh Red, Menthol+ and Classic Tobacco. Each flavor contains 18 ml. nicotine. It is also important that soon, 0 Nicotine products will appear on the market.
Dark Sparkle is characterized by a well-known, sparkling cola flavor. It will perfectly refresh your day and fill your mood with the impression of icy cold cola. Fresh Red, with its intense, sweet watermelon flavor, will bring back unforgettable summer memories. And Menthol+ will refresh customers with the light, cool impression of mountain air. As for the Classic Tobacco, it is ideal for those who can not refuse the taste and aroma of tobacco, for those who quench their thirst on tobacco.
RELX will be available throughout the city, in 5 major malls: Saburtalo and Gldani City Malls; Axis Towers on Chavchavadze Avenue; Home Mart and Tbilisi Mall, also in every market of Europroduct.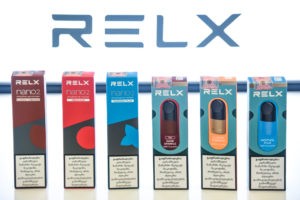 The secret to RELX's success lies in a recipe created using modern technologies that offer customers a smooth taste. Through 76 sensory tests performed on RELX Super Smooth and repeated changes of parameters, RELX scientists have discovered the secret to a smooth taste.
At all stages of production, from the selection of ingredients to the final product, RELX adheres to high quality standards. Each year, approximately 2 million products are subjected to rigorous sampling and quality control testing for reliability testing.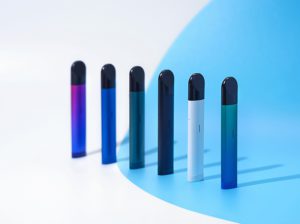 From now on, the next generation of RELX technologies is available in Georgia. See more on http://ge.relxnow.com