"Voovly" is an innovative digital platform enabling car owners to seamlessly access a comprehensive range of car maintenance and repair services. Designed for swift, hassle-free, and reliable service, it eliminates the need for car owners to regularly liaise with mechanics, visit various service centers scattered across the city, or embark on a tireless search for auto parts. Instead, with "Voovly", vehicles are entrusted to professional auto experts who oversee the entire repair process, ensuring you're always informed about your car's status.
The platform is a new European investment in the Georgian car service sector, from a joint effort of Vienna Insurance Group and GPI Holding. With similar services already established in 11 European nations, the "Vienna Insurance Group" brings European expertise to the Georgian market, reshaping the car service experience.
Lela Buliskeria, Head of Product Development for "Voovly", commented, "Our in-depth analysis of car owner challenges revealed trust issues with mechanics and a general lack of market expertise. We're aiming to transform this status quo. "Voovly" is the brand that car owners can place their confidence in."
What "Voovly" Brings to the Table
"Voovly" offers a wide variety of car-related services, from routine maintenance to emergency interventions. Regular services include oil changes, technical inspections and so on, while the emergency suite encompasses roadside issues such as flat tire replacements, on-the-spot fuel delivery, and more. For roadside emergencies, an auto expert can be summoned promptly to diagnose and address the issue, calling in additional support if required. Should the need arise, vehicle can be transported to a service center.
Accessing an expert or service is straightforward via the "Voovly" website at www.voovly.ge or their mobile application. The platform is operational 24/7, offering unlimited services through either a one-off or monthly subscription. Membership packages are available in two tiers: an economy package at 15 GEL per month and a standard one at 25 GEL per month.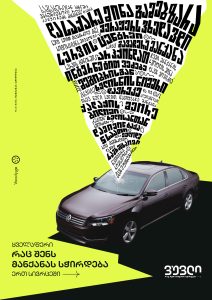 Why Choose "Voovly"?
Presently, "Voovly" combines a spectrum of repair and maintenance services, providing consumers with diverse options. Besides streamlining the car care process, users also benefit from cost and time savings, and a notably improved experience. "Voovly" strictly partners with well-established companies, ensuring service efficiency and utmost peace of mind, courtesy of their seasoned auto professionals.
Highlighting the distinct challenges in the Georgian market, Lela Buliskeria stated, "Unlike many European countries where professionalism is high, our local car repair scene grapples with opacity and lack of standardization. The European expertise underpinning "Voovly" assures users of its reliability, setting the stage for a considerable improvement in car services industry."
In essence, "Voovly" promises car repairs and a universe of services, just a few clicks away on their website.
Repair without leaving home, get all services with a few clicks – from the website www.voovly.ge.
For iOS users: https://bit.ly/3WUCyX7
For Android users: https://bit.ly/43Ng9x2
Translated by Mariam Mtivlishvili