The Colchic Rainforests and Wetlands, known as a 'slice of the Amazon in Eurasia', is a temperate broadleaf and mixed forests ecoregion located along the southern shore of the Black Sea. It sheltered heat-loving plants during the previous glacial period, and is abundant in relict and endemic species.
The United Nations Educational, Scientific and Cultural Organization (UNESCO) has added these to the World Heritage List, a new status which provides these unique ecosystems with international protection and technical assistance to ensure that they are sustainably managed, monitored and conserved.
The Colchic Rainforests and Wetlands are located within the boundaries of four protected areas in Georgia: the Kolkheti and Mtirala National Parks, and the Kintrishi and Kobuleti Protected Areas. Georgia applied for the UNESCO World Heritage List in 2019 and this application was accepted in July 2021 at the extended 44th session of the World Heritage Committee in Fuzhou, China.
President of Georgia Salome Zurabishvili and Deputy Prime Minister/Minister of Environmental Protection and Agriculture Levan Davitashvili announced this decision at an event held in Kolkheti National Park on 27 July.
"UNESCO's decision to add Georgia's unique natural sites to the World Heritage List is important not just for Georgia: it's important for the entire region, for the Black Sea basin. It means international recognition," Davitashvili noted. "Georgia has once again appeared on the world map as a country of distinctive biodiversity. UNESCO has confirmed that Georgia's unique nature belongs to the whole world."
The UNESCO decision follows years of biodiversity protection and conservation led by the Georgian Government and supported by the European Union, Germany, the Global Environment Facility (GEF), the United Nations Development Program (UNDP), the United States and other international partners.
To support protected areas associated with Colchic Rainforests, UNDP helped develop ten-year management and biodiversity monitoring plans, introduced SMART patrolling technology (Spatial Monitoring and Reporting Tool) and established e-learning platforms for staff. UNDP is also helping to assess and counter the risk of plant diseases (like Chestnut blight) that endanger the entire ecosystem.
"The Colchic Rainforests and Wetlands, which survived a glacial period, present us with the opportunity (and privilege) to admire a magnificent natural system that goes back 15,000 years. Cherishing and protecting this unique ecoregion is our shared responsibility," said UNDP Acting Head Anna Chernyshova.
"UNDP assists Georgia to integrate ecosystem services into the country's economic and social development and introduce new models and approaches to protecting biodiversity."
UNDP's decade-long support to Georgia's protected areas draws on GEF funding and on close partnerships with the Ministry of Environmental Protection and Agriculture, the Agency of Protected Areas and the Caucasus Nature Fund. UNDP support focuses on assisting Georgia to expand its protected areas, improve their management and ensure their financial sustainability. UNDP also helps make it possible for communities surrounding national parks to play an integral role in environmental protection and to benefit from green economic opportunities.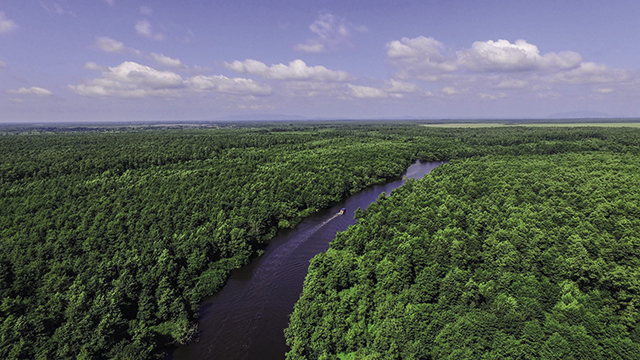 Kolkheti National Park
The first national site of Georgia, Kolkheti National Park initially received its worldwide acclaim in 1996, when Georgia joined the Ramsar Convention, the international treaty on wetlands.
Kolkheti National Park, located in the historical region of western Georgia near Poti, is a wetland of global importance, known for its biodiversity and conservation of unique species. The wetlands are critically important for water quality and flood control.
You can visit Kolkheti National Park any time of year. In the rivers, Churia and Pichori valleys, as well as on Paliastomi and Golden Lakes, you can go boating and kayaking (check in at the Visitor Center down the road for information and booking), heading across the water to visit the Kolkheti Forest and unique swamps. In Kolkheti National Park, observation towers have been set up to help those interested get a sight of more than 100 different species of migratory birds.
Sports fishing is also available, as are eco-educational tours.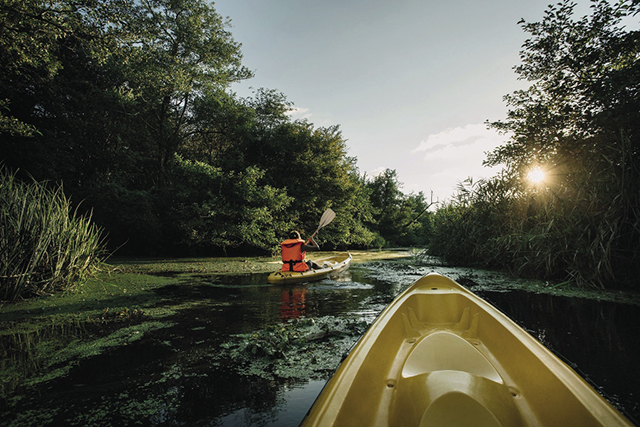 Mtirala National Park
The Mtirala National Park is about 25 km outside Batumi, and is one of the most popular tourist spots for foreigners in the Adjara region, covering an area of 16,000 hectares. Known as the wettest location in Georgia, you will likely get rained on and muddy, but it is well worth the trip.
Pop into the visitor center in Chakvistavi to find out about the rare species of animals and plants you might see there.
A Zipline and tree-top hanging trail are ready for those who love a bit of an adrenaline rush.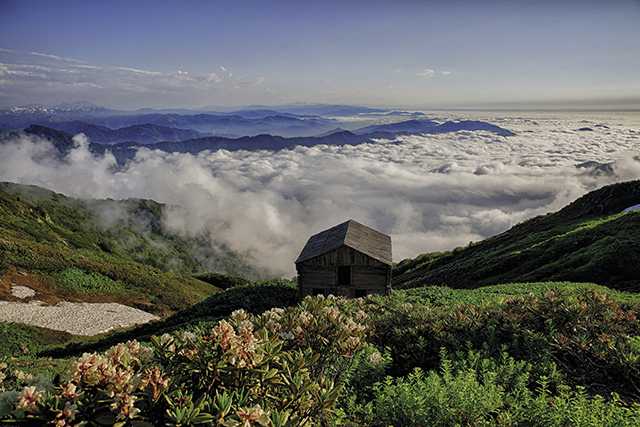 The Tsablnari Trail
This trail runs along the beautiful gorge of the Chakvistskali River. Two kilometers from the visitor center, there is a 15m high waterfall covered in ivy and Colchic box trees. The start involves a steep and sometimes slippery uphill climb, but take it slow and take time to enjoy the green around you. The pool and waterfall at the end are a must-see treasure.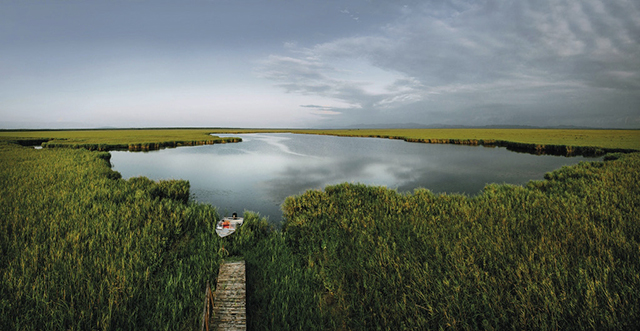 The Tsivtskaro Trail
This two-day trip starts at the visitor center 260 meters above sea level and ends at 1,250 meters. Colchic broad-leaved mixed forest types characterize the beginning of the trip, while the end offers a huge beech forest. Besides vegetation, visitors might spot the tracks of creatures such as brown bear, roe deer, martens, the European Badger, Chamois and others.
The route runs near natural springs, and there are picnic areas, restrooms, a tourist shelter that can accommodate eight people and a designated fire pit.
Kintrishi Protected Area
Kintrishi Protected Area, located 24 km from the visitors' center and 300-2500 meters above sea level, is a must-see for both nature and history lovers, and is a favorite destination for scientists looking to study the area's rare species of flora.
Two trails are on offer here: the Tamari Arch Bridge day trail, and the Utkhovari and Lake Tbikeli route (a 2 day walk or via horse riding tour). There are camping and picnic areas as well as fire pits along the trails. Note that even in summer, you'll need a good 3-4 hours in a 4×4 vehicle to get there, but it's a gorgeous route that will take you along winding mountain roads.
Tamari Arch Bridge Trail
Besides the ancient Tamari Arch Bridge, definitely check out the still-active Saint George Nunnery on this 1.2 km walk. You'll also get to see ancient wine vessels, a 300-year-old box tree forest, and a waterfall at the end of the trail.
Yew Tree and Lake Tbikeli Trail
The 12km route starts from the Tskhemvani Visitor Shelter and heads to the village of Khino through the village of Didvake, where you will see ancient giant yew trees. In Khino are the ruins of the 9th century Ninotsminda Church. Head through a chestnut and beech forest to the 8m-deep lake where Red-Listed Caucasian Newt thrive. The tourist shelter on this route accommodates 6.
Kobuleti Protected Area
The Kobuleti Protected Area is an important habitat for migrating, nesting and wintering water bird species. The wetlands offer three trails, all of them green, wet and oxygen rich. Rent "marsh skis" for a minimal price at the Visitor Center to be able to take a very special walk…
Ipsani 2 Trail
This easy 500m walk from the visitor center to the birdwatching tower gives you the chance to spot the blue Kingfisher and perhaps even a wetland turtle or two. On the way, you'll see information boards which tell about the uniqueness of the local flora and fauna, climate, and Ispani Bronze Age archeological settlement remains.
White Moss
The 1km White Moss trail follows the Ispani 2 trail but goes further, across the ShaviGhele (black creek) river, through rushes and into (onto) the Ispani Strict Nature Reserve "sphagnum mire." Head through an alder forest to see Ice Age "Royal Fern". If you've rented "marsh skis", you can walk on the sphagnum carpet. Sphagnum is a species which protects adjacent areas from flooding (it can absorb water 25 times its weight) and absorbs and processes a huge amount of carbon.
Drosera
Also following the first trail, but branching right after the bridge and wetland field, you can get "marsh skiing" again, walking carefully across the thick sphagnum moss. Keep your eyes open for a carnivorous, insect-eating plant which exists only in acidic environments– sundew (drosera).
By Katie Ruth Davies