Travel, discovering new places, and getting acquainted with different cultures and traditions is a favorite hobby for many, promising new adventures and making our lives happier and more colorful.
For those planning an exciting trip somewhere in Georgia, the company Travel Box offers the best and most diverse surprises: a practical and useful set of travel items which each travel enthusiast will be sure to love!
Travel, leisure, travel items and products, and most importantly, the best hotels – all these are offered by the company Travel Box, the first innovative product in the Georgian market for those who love to travel.
Travel Box has been entertaining travelers with surprises for several seasons now, providing a customized and unique service every time.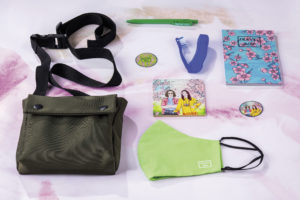 Each season, travel lovers can subscribe to a new box with a new design, and receive a voucher for the best hotel from their selected regions of Georgia for two nights, for two people, as well as essential items and products needed for their trip.
If you already know which of the regions of Georgia offered by Travel Box you want to spend your warm spring days in, visit www.travelbox.ge and subscribe to the current Spring Travel Box.
In every Travel Box you will find:
• A 5* Georgian hotel voucher (2 nights for 2 people);
• A set of travel items;
• Essential products for your trip.
Spring Travel Box partner hotels are: Sheraton Batumi, Hilton Batumi, Kvareli Lake, Esquisse Telavi, Akhasheni Wine Resort and Spa, Holiday Inn Telavi, Chateau Mere, Rooms Kazbegi, Crystal Bakuriani, Rooms Kokhta, Marco Polo Gudauri, Quadrum Gudauri, Crown Plaza Borjomi, and Hotel Posta-Mestia.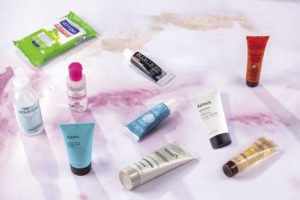 SUBSCRIBE TO THE SEASONAL TRAVEL BOX:
Register on the website: www.travelbox.ge, subscribe, and receive a seasonally selected hotel voucher, branded items, and the products needed for your trip.
Next season, the Summer Travel Box will be back with updated visuals and an updated composition and partner list, offering even more surprises, and continuing to be a "best friend" to every traveler.