She's an extraordinary kid – independent at a very young age, talented, educated, active, busy, diligent and productive. A lot for 21! And many other Georgian young men and women, who have successfully put their labor into the international market deserve the same kind of kudos. This particular time around, I am shedding the limelight just on one of them, using the one-at-a-time principal of bestowing the honors fairly.
Nina Gavasheli is living in Paris to master a fashion designer's intricate trade. She is just another city girl from Georgia who wanted to get the maximum out of the minimum opportunity that life had in store for her once she stepped on the road to adulthood. She decided to turn France into the venue of her success, and made it to where triumph loomed in the designer's world. Time passed, and she learned a lot by means of perseverant research into the profession, having embarked on a nonstop train of putting together thought and skill.
There is something uncannily peculiar in Nina's hand and mind, turning her into an extraordinary visionary of a woman's body. Nothing is overblown in her design, nothing unwanted and superfluous, keeping the detail in its own place: every stitch and line, each color and shade. The female apparel designed by this woman is a perfect amalgam of tradition and modernity, within which a woman feels so much at home that she wants to stay there forever.
Nina Gavasheli is just an inch away from becoming an appreciable brand of her own, and mind, this is happening in Paris, the old world of fashion-crazy females, and males too by the way, but it has never occurred to Nina to become a male vestment designer because she thought she could not find there the abundance of opportunity and sumptuousness of style that she could play with. This is why she has fully immersed herself in female garb, as rich and endless as it seems to be today. They say that Nina goes only for a minimalistic appeal that holds a woman's body within a balanced female attractiveness. She essentially takes women from an emotional stand and transforms them into powerful beings of God-given plainness. A free, intelligent and strong woman who has sustained all that constitutes the most traditional female image is the center of her conceptual world of fashion design.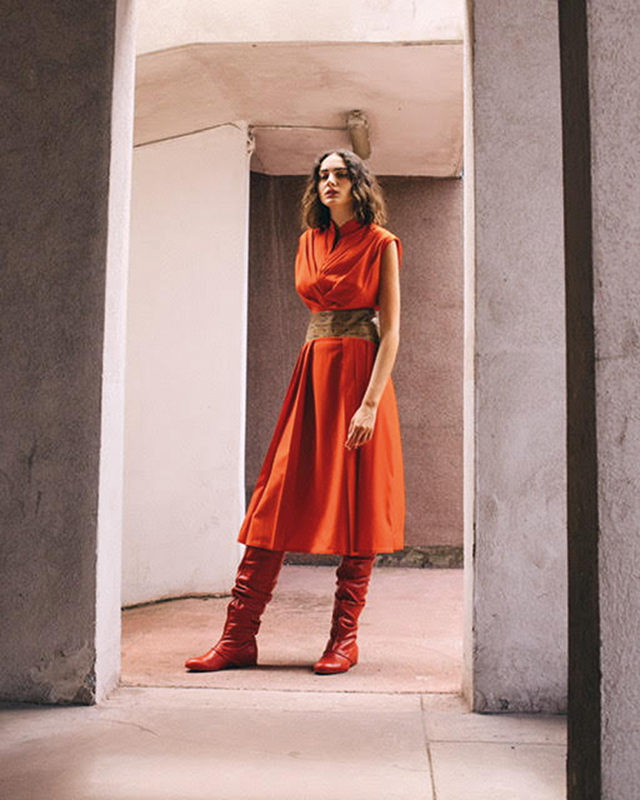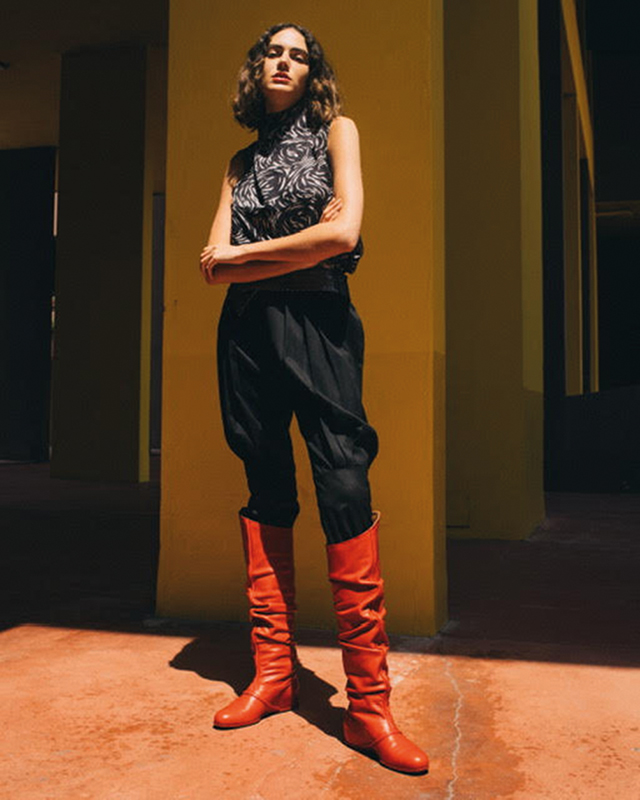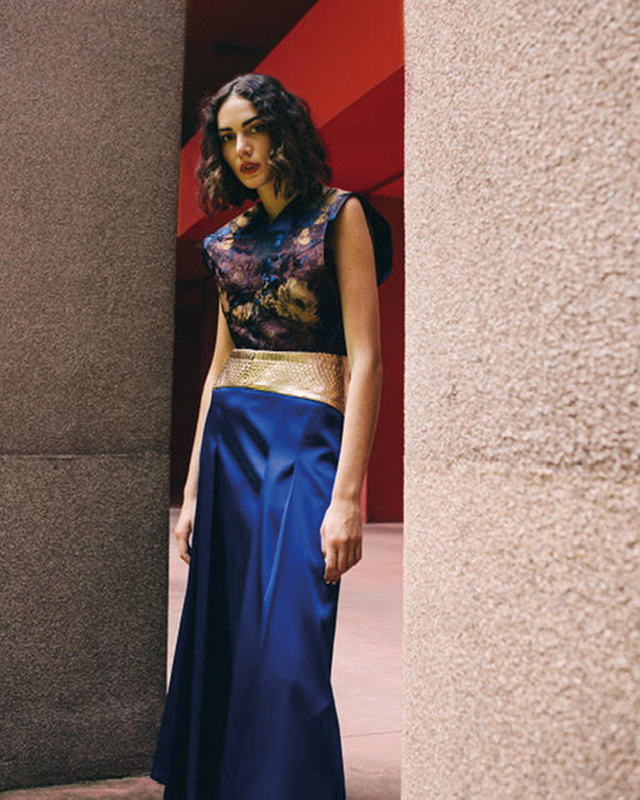 That said, I would also like to make a deliberate footnote that hundreds of our valuable talents are not terribly desirous to stay in Georgia, looking for education and business opportunities somewhere outside this country, which should not be a problem as such because we are living in a liberated world where decisions are made with free will. Frankly, more often than not, they do a good job working abroad, but on the other hand, these gifted and hardworking boys and girls are gradually turning into assets to other cultures and economies. Moreover, the kids of those kids will not grow up to become real McCoy Kartvels (Georgians), but only the citizens of their adopted countries and the members of societies of their parents' choice.
What is Sakartvelo (Georgia) losing in cases like this? Much: a progenitor, a taxpayer and a soldier, although the runaway sons and daughters of the motherland might very well remain the patriots of their former country of citizenship. Does it matter, if at all? Yes, it does! Big time! But Nino, as many of our native darlings, wants to be out there, somewhere in the middle of that untapped world, and, understandably, she wishes to be a fashion designer and to live only in Paris, and she persists to stay there for good to grow professionally and make more money than she would ever manage to earn in Georgia, even if she toiled away 24/7. And the most curious part of the whole deal is that nothing and nobody can change her determination to live better if she has a chance to. How on earth could I blame her?!
OP-Ed by Nugzar B. Ruhadze