The United Nations Development Program (UNDP) and the Bank of Georgia mid-February signed a Memorandum of Understanding to support the up-and-coming generation of women business leaders.
This unprecedented partnership is expected to create game-changing opportunities for over 200 women-led startups and growing companies across the country.
The Women Entrepreneurs' School to be established under this collaboration offers proven business development models to help women identify their best prospects and build effective strategies to achieve their business goals. This unique approach, known as 360-Degree Business Development Support, creates a blueprint for new entrepreneurs, assisting them in four main areas: gaining theoretical knowledge, learning practical tools, accessing financial resources, and building a strong cooperation network.
The Women Entrepreneurs' School draws on the resources made available by the Bank of Georgia, the Government of Sweden and UNDP's Rapid Financial Facility under the UN Joint Programme for Gender Equality.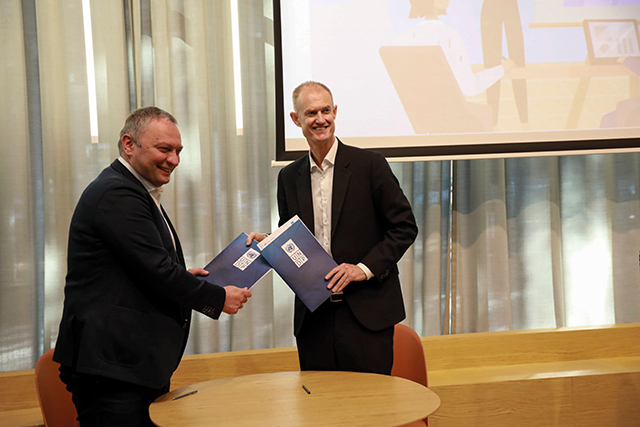 Mirjana Spoljaric Egger, UNDP Assistant Administrator and Director of the Regional Bureau for Europe and Central Asia, joined the event online from the UNDP headquarters in New York to inaugurate the agreement.
"Closing the gender gap has become a business imperative. While the problem is complex and the solutions are many, the most critical step is to help women realise that their future is too important to delegate it to someone else. UNDP welcomes our growing cooperation with the private sector that empowers women to determine their careers and their place in society," Spoljaric Egger said.
Nick Beresford, UNDP Resident Representative in Georgia, and Zurab Masurashvili, Bank of Georgia's Deputy CEO, attended the event in Tbilisi.
"The Bank of Georgia moves forward to support women in business. The 'Women Entrepreneurs' School' draws on our partnership with UNDP and on the assessment of women's needs in entering business activities," Masurashvili said. "Our joint work in this project will focus on four main directions that include education, support and coaching, practical experience and networking. We are convinced that this initiative will play an important role in empowering and supporting Georgian women entrepreneurs."
Closing the gender gap has become a business imperative. The problem is complex, the solutions many, but the most critical step is to help women realise their future is too important to delegate to someone else
"At UNDP, we believe that the empowerment of women makes the economy more sustainable, people wealthier and gender equality stronger. The Women Entrepreneurs' School is expected to have a rising tide effect, inspire the establishment of successful business ventures and pave the path to greater social and economic prosperity," Beresford said.
Even though women-led enterprises are one of the fast-growing segments in Georgia, the business sector is still dominated by men. Only 29% of enterprises registered in 2019 were led by women, while the number of women-led businesses decreased slightly between 2017 and 2019. The National Statistics Office reports that 59.5% of Georgian women are outside the labor force. According to the World Bank, such a gender gap in the labor market costs Georgia around 11% of its Gross Domestic Product per capita. [Source: Women in Business, 2021. Economic Policy Research Center]
Through their Women Entrepreneurs' School, UNDP and the Bank of Georgia are on a mission to address these complex issues, support women entrepreneurs in the early stages of their business ventures and partner with them in their life-changing work.