Baia Dzagnidze is a Tbilisi-born journalist who became a freelance travel writer and content creator back in 2017. Apart from writing travel articles about Georgia for international publications such as Lonely Planet, The Wanderlust, National Geographic, and Passion Passport, to name a few, she also blogs about her home country and other places she travels to on her blog The Red Fedora Diary.
"My hobbies and interests revolve around travel and tourism. I love exploring cities, especially Tbilisi, and finding new gems I haven't seen or noticed before. I also love camping and hiking and try to spend as much time in nature as I can," Baia tells GEORGIA TODAY.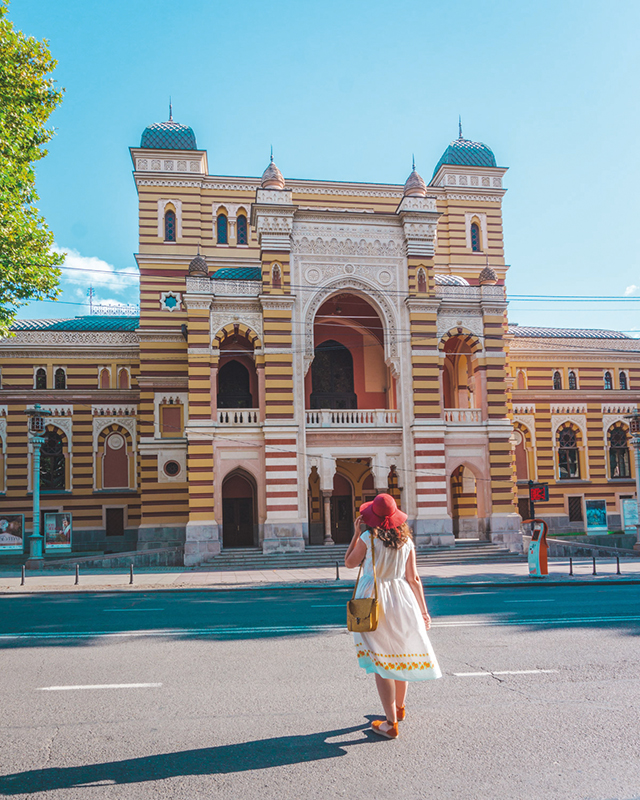 "In my free time, you'll find me in the park having a picnic with my friends, or wandering through the streets of Tbilisi trying to find something new. Tbilisi's Art-Nouveau buildings are my passion project, and I even started offering tours to my readers a while ago.
"My aim, goal, and dream in life is to be an author and maybe even to publish travel guidebooks of Tbilisi, Georgia, or any other place I travel to."
What inspired you to create the blog? Tell us about your first story.
The story of Red Fedora Diary starts similar to any other travel blog. In 2014, I quit my job and headed off to backpack around Southeast Asia for four months. That's when I revived the old blog I had in my early 20s and started sharing diary-like stories from the countries and cities we were traveling to.
When I got back to Tbilisi, I started another office job, but I knew it wasn't something I wanted to do in life, so I started researching what I could do with the two things I am most passionate about – travel and writing. I found the term "travel writer" and realized that it was exactly what I wanted to do. I have a background in journalism, but I didn't have a portfolio of travel-related articles, so that's when I decided to take blogging seriously, build up my portfolio, and give practical advice to my readers.
The very first story I published on the blog was from my backpacking trip, talking about my first impressions of Nepal and Kathmandu.
Did you face any challenges in getting it off the ground? How did you grow your audience?
Absolutely! I had to self-teach myself many things through continuous research on Google and watching tutorials on YouTube. Unless you outsource things, being a blogger means you need to have at least five different skillsets – you are a bit of an IT expert, web designer, SEO expert, marketer, and a photographer on top of being a writer.

And since the internet is evolving and many algorithm updates happen on Google and social channels, my blog needs to comply with these updates, so challenges and learning don't stop.
One key aspect of growing an audience is optimizing blog posts according to what people search on the internet, and making the blog posts Google-friendly so it ranks the posts higher in search results. I used to concentrate on growing my audience through social channels, but it didn't work for me, so I now concentrate on the blog and bringing more in-depth guides and stories to my audience there.
Have your goals changed?
My goals haven't changed; they just slightly shifted, from offering very low-budget travel tips to medium or average-budget travel tips. But my goal to inspire people and share in-depth destination guides full of practical information and what to expect there remains the same.
Name your top achievements with your travel blog.
One of the top achievements of my blog is that it puts me on the map as a travel writer and expert on Georgia. I have gotten several emails from various editors of international publications asking me if I'd be interested in writing an article for them about Georgia. That's how I got my bylines in Lonely Planet, National Geographic Traveller Food, and Wanderlust UK.

I also get messages on social media from strangers who read my blog posts, saying they have been using them during their travels in Georgia, or that they plan on coming and have some more questions, or want to meet in person if I'm up for it.
My most recent achievement is the first-ever Digital Nomad Guide to Tbilisi ebook I co-write with a friend and colleague of mine, Emily Lush from Wander-lush. This guide answers every single question a person might have while thinking of relocating to a new city, be it an independent traveler, remote worker, an expat, or an international organization staff member.
What was your best and worst travel experience in Georgia?
All of my journeys through Georgia have been great experiences for me, but if I have to pick some "bests," it would be a jeep tour in Tusheti, hiking the Black Rock Lake in Lagodekhi, discovering petroglyphs and bird-watching in Samtskhe-Javakheti, and learning how Qvevri is made from a family-run enterprise in Imereti.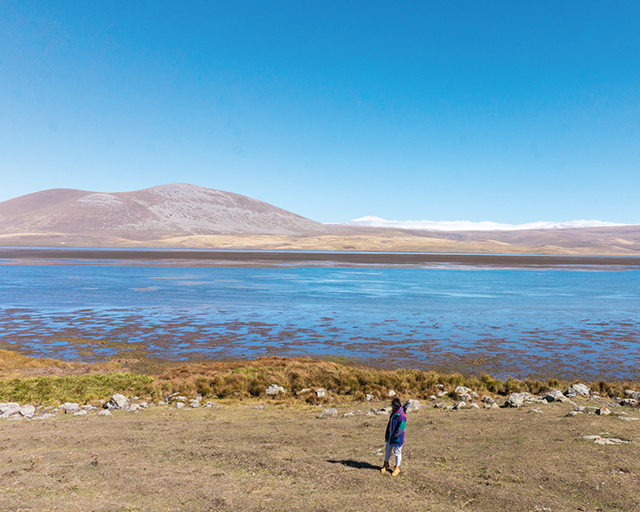 I have no worst experiences, just the disappointment I sometimes get when comparing what I paid and what I got. One such disappointment was Martvili Canyon. Even though it's absolutely gorgeous, I believe it's overpriced, overrated, and overcrowded.
How do you see the tourism sector in Georgia recovering post-Covid?
I think the recent political developments of the Ukraine-Russia war have rushed the recovery of tourism post-pandemic, with so many people relocating here because of the tension, which consequently resulted in increased prices, high demands, and no well-constructed supply chain.
However, over the spring, it has improved, and I believe we are getting somewhere close to the place we were pre-pandemic. I think summer will be a good season for the sector.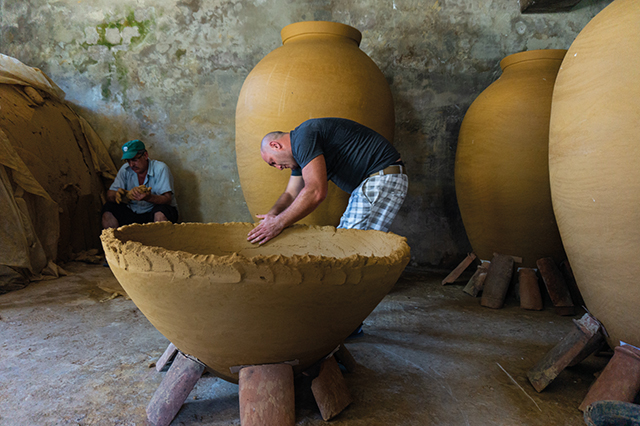 Share your Top 5 travel tips for travelling in Georgia this summer.
I'm not too fond of crowded cities, so I always avoid Batumi and its neighboring popular seaside towns in summer. And if I want to go to the beach, I go to less-popular ones or plan my travels there in September.
I'd suggest exploring mountainous regions such as Svaneti or Upper Adjara this summer.
And if you like music festivals and nature, Rokva festival in Racha is scheduled for the end of July.
August is the worst time to spend lots of time in Tbilisi, as the heat is unbearable. It's also not very ideal for Kutaisi either.
Summer is also great for exploring the Javakheti region, with its numerous lakes and authentic cuisine.
Interview by Katie Ruth Davies