We at Hanmer Guest House know that there is a lot of competition for tourism in Svaneti. Even in this village of Etseri, much less frequented than Becho, Mestia or Ushguli, ours is not the only place to stay or get a meal. And we are quite happy to have our neighbors develop their own hospitality offerings. There is at least one other guest house here with a booking.com reference, and a 4-story hotel being built near the highway which will be the biggest construction in the village.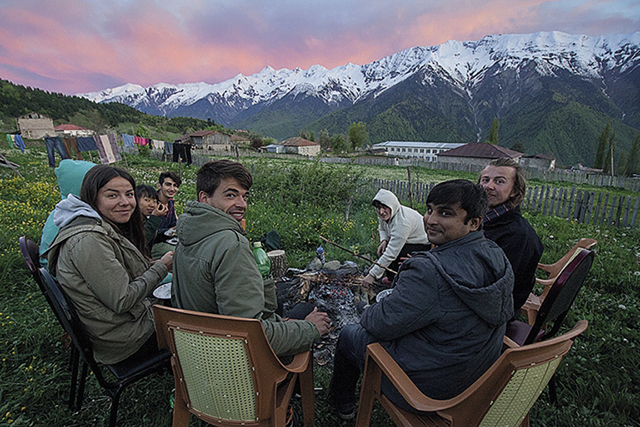 The question remains, however: how can each such establishment here or elsewhere become and remain unique from all others? This is what we are striving for, both in Etseri as a whole compared to the other communities and within Etseri itself. If each of us has something different from all the others, we can stand out.
While neither my wife nor I are Svans (she's of Rachan descent but was born and grew up in Kakheti, I'm of Welsh descent, raised on three continents), we still try to present good Svan and Georgian food. One of the keys to this is using locally sourced ingredients as much as possible. Our Svan salt comes from our village; so do our honey, sulguni cheese, meat and potatoes. I make the matsoni (yoghurt) as I seem to have the knack for it. My wife grows many of the greens and herbs used in our cuisine, as well as other things which grow here: plums, raspberries, onions, beetroot, carrots, corn. Eventually, our seedlings given by a friend in Agara will add apples, cherries and plums. My blood brother's gift of a couple of walnut seedlings might still be a few years away from bearing nuts, but their turn will come too. We've had no luck with getting hazelnut seedlings to survive, though in general they can grow up here, but we'll keep on trying.
But I also play with the local flavors in different ways. Aside from the normal Georgian jams and candied fruit or compotes which my wife knows how to do well, I add liqueurs, steeped in local or Kakheti-given moonshine and sweetened with sugar syrup. I have experimented with dandelion roots and flowers, bek-kondara (mountain marjoram), elderflower, roses, mint, sweet plums (normal or spiced), sour plums, local pears, basil, tarragon and more. The Mingrelian mandarin rind I use to make my own version of Cointreau also goes into marmalade, laced with vodka and packing an extra pow! But with the alcohol all burned off in cooking. I try to turn all the fruit from my liqueurs into jams this way, usually with good results. We also make normal and warm-spiced plum jam, rose petal jam, and even plum or apple chutney (not very local but appreciated nonetheless).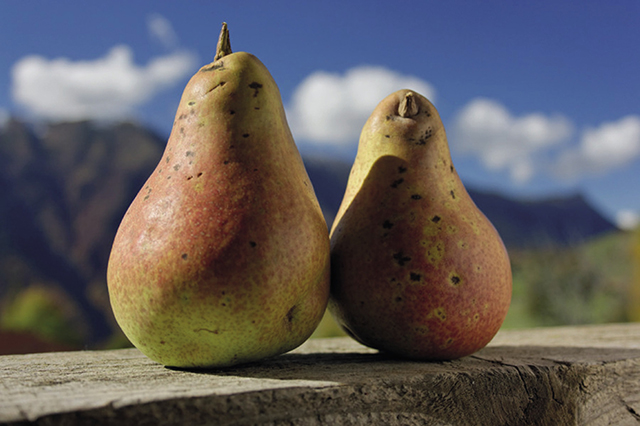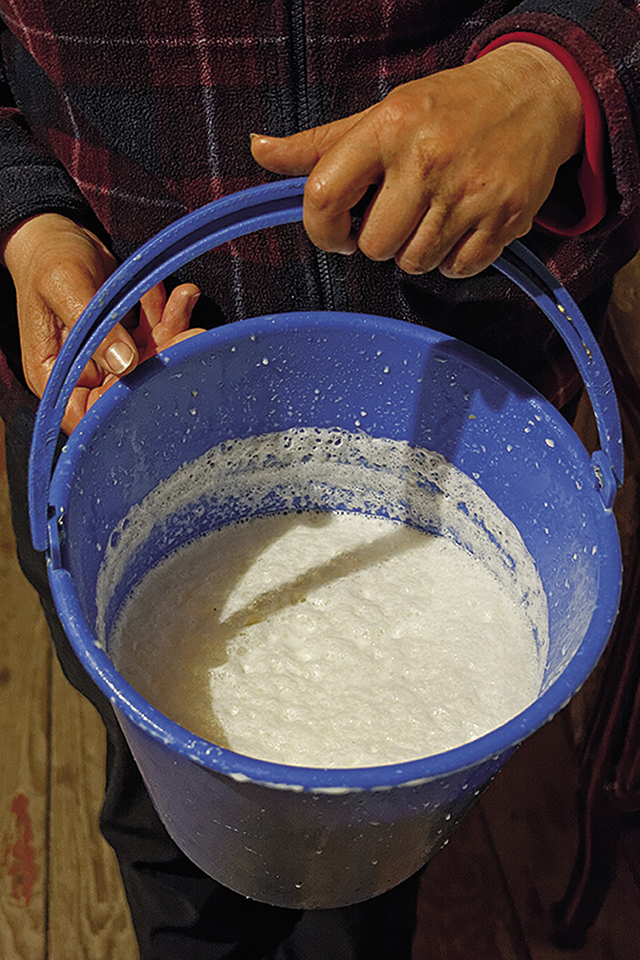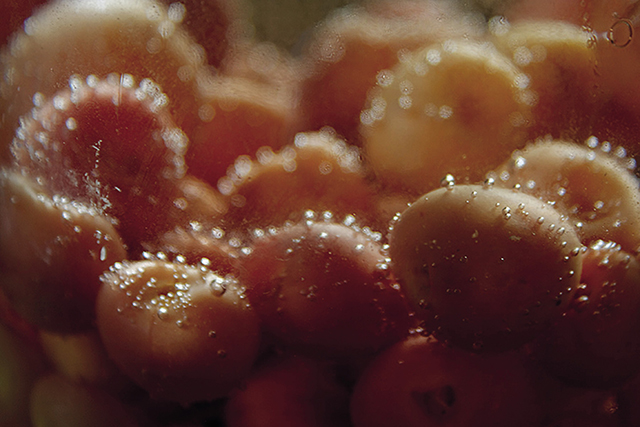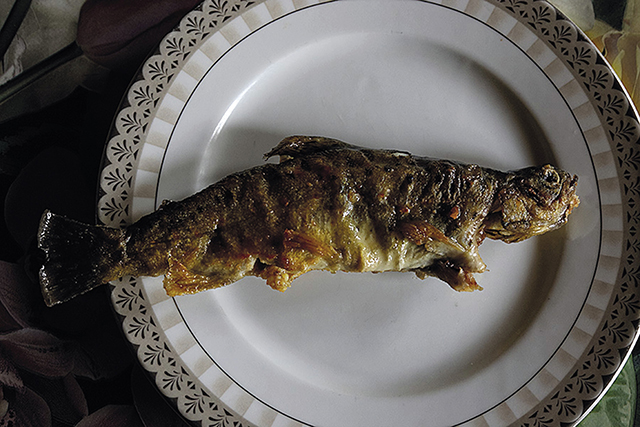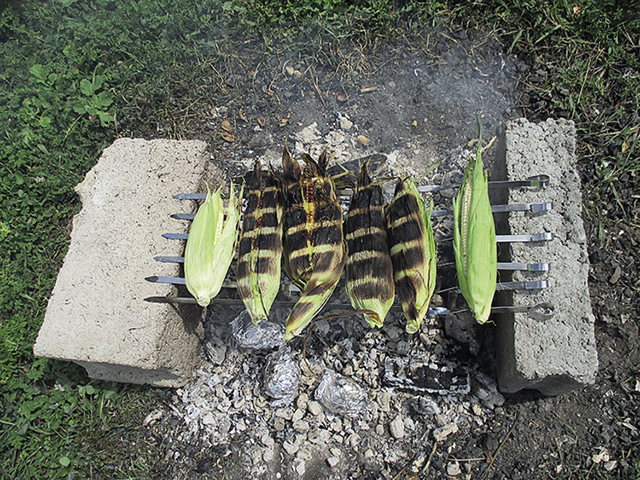 The sulguni or other local cheese I might also smoke on my shish-kabob grill covered for several hours, then leave wrapped in the fridge for a couple of weeks to let its flavors penetrate through. I can halve small tomatoes, smoke these the same way, oven-dry them slowly, then preserve them in olive oil, which also takes on their rich smoky flavor and jazzes up salad dressings wonderfully. I sometimes age local cheese too, letting it grow its own mold, which for some like me is heaven, for others a taste either to be acquired or not to be dared at all. My version of ajika (hot paste) involves roasting the peppers, then blanching them in vinegar and the spices to preserve them, then blending it all together. So some of what we do is local, some entirely our own. We hope that the combinations of these ingredients will work together in what we present.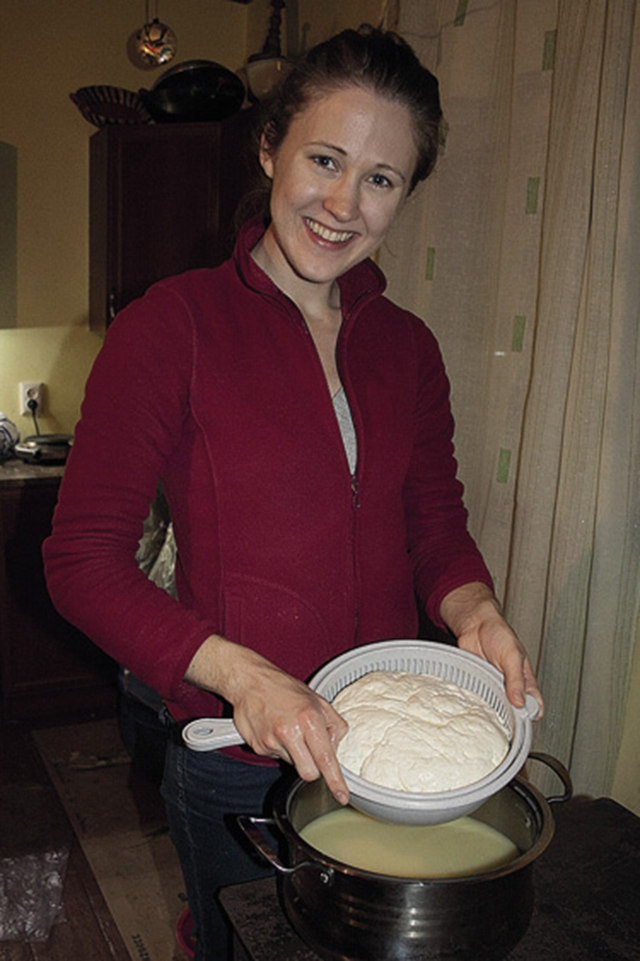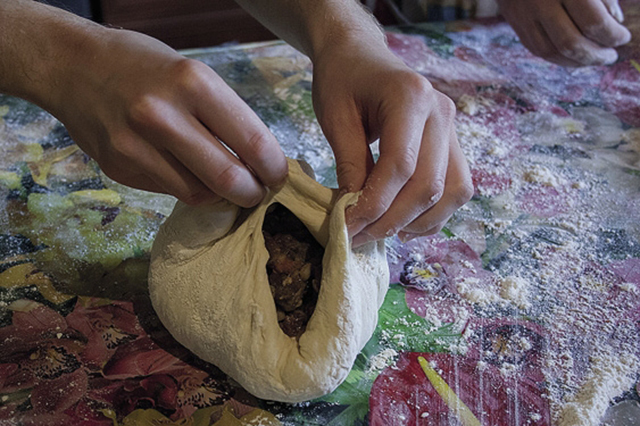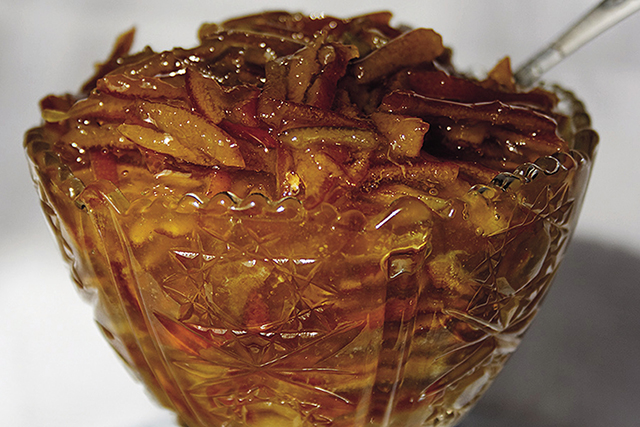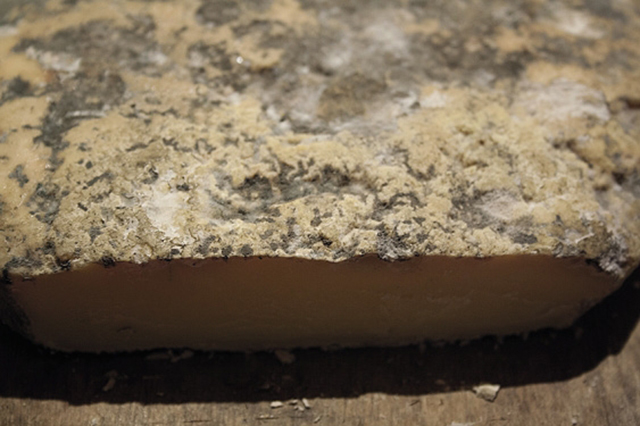 Another thing we can specialize in is, of course, conversation in English, as it is my native tongue. Here, the difficulty is in not letting myself get too distracted by visitors' questions when my help is needed in kitchen or dining room! There might be much information they wish to know not only about Svaneti but about how I came to live in it from the other sides of the world.
Other hospitality providers here might offer better local guides, it being their land (all we can do is hire them and their horses if desired). Or song and dance. Our Riho choir won a national competition among over 400 villages not long ago; they have been invited twice to France to both tour and record CDs, and are in constant demand not only in Mestia but also in Tbilisi and elsewhere. Or cooking lessons, or eco-tourism, and so on. There is plenty to distinguish us one from another, and it is my fervent hope that we can not only compete on a friendly level, free from jealousy and backbiting which I have seen to be rather too common here, but even support each other as members of the same community. "Etseri" does, after all, have roots as the Hebrew word for "help" in the Book of Genesis (Ezer)!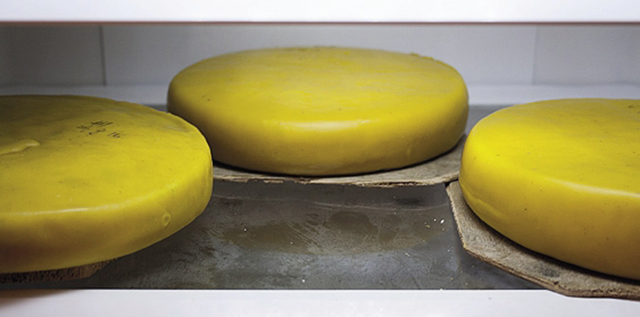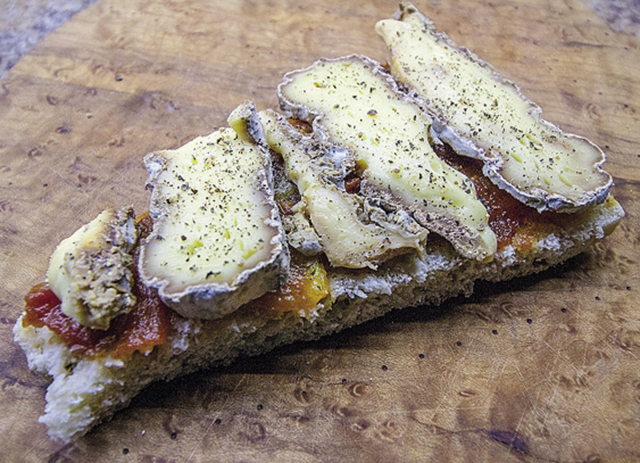 Tony Hanmer has lived in Georgia since 1999, in Svaneti since 2007, and been a weekly writer and photographer for GT since early 2011. He runs the "Svaneti Renaissance" Facebook group, now with nearly 2000 members, at www.facebook.com/groups/SvanetiRenaissance/
He and his wife also run their own guest house in Etseri: www.facebook.com/hanmer.house.svaneti
BLOG by Tony Hanmer