Statement by WHO Regional Director for Europe, Dr Hans Henri P. Kluge, Bucharest, 22 March 2023
We are in Romania to put a very important topic on the political agenda across the WHO European Region: the needs of our health workers, the backbone of our health systems, and indeed, our societies.
This gathering in Bucharest of representatives from 50 Member States of WHO's European Region couldn't be timelier, because the health workforce crisis in Europe is no longer a looming threat, it is here, and now.
I'd like to thank the Romanian Ministry of Health and the Honourable Health Minister, Dr Alexandru Rafila, for hosting this important event. Romania is a leader in the training of medical professionals, producing the fifth highest number of medical graduates and the third largest cohort of nursing graduates in the EU. But like the rest of Europe, there are shared challenges related to migration, and the uneven spread of health workers between urban and rural areas.
As we enter the fourth year of the pandemic, our health workers are tired, overburdened and often under-paid. Our health systems are struggling to retain them and attract the next generation of health workers.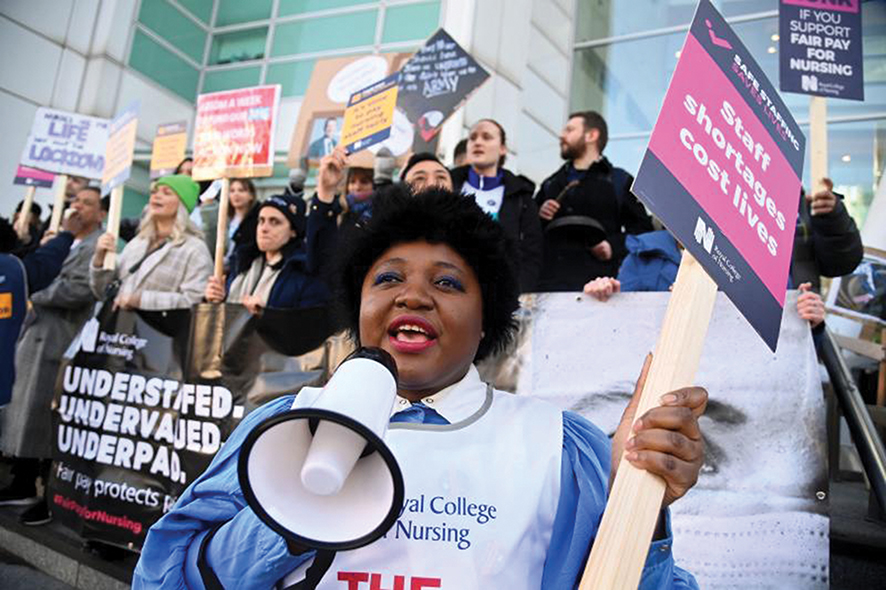 If we hope to face the multiple health challenges that lie before us, from an ageing population and climate change to antimicrobial resistance to another pandemic – we need a large, well-trained, and motivated heath workforce.
There is no time to lose. A health system is only as strong as the health workforce that sustains it. If the current climate of industrial action, burnout and brain drain are anything to go by, then our health systems are in deep trouble.
And we can't even begin to fix these challenges without addressing the many pressing issues facing healthcare workers right now, including their mental health, work-life balance, decent pay, working conditions, and the need for governments to make political commitments and turn from words to concrete action.
The strikes we are seeing, the failure to retain and attract health workers, the failure to train them and support their wellbeing, are all issues that need concrete policies and actions that put their interests first.
We must prioritize investing in the people who devote their lives and careers to care for others. There is no other option.
Last year, our regional report "Time to Act" provided evidence and data on the challenges that health workers face in our region. And in many cases, the situation is dire.
In some countries, up to 40% of doctors are set to retire within the next 10 years, with no clear plans to replace them. This means that patients will face longer waiting times, reduced access to care, and lower quality of service, unless we do something.
So, what needs to be done?
First, we need to retain the health workers we have, take good care of them, improve their working conditions, understand their personal and family needs, pay them properly, and make the profession more attractive.
Second, we need to ensure that the supply meets the demand. This means that health systems need enough well-trained health workers with the right skills to help them succeed and care for patients. We need to provide them with training, career opportunities and new digital tools.
Third, we need to tackle the issue of migration head on- Health workers moving from East to West, and from South to North. Migration policies should be guided by a 'triple win,' that is to say, it should be beneficial for the individual, sending country and receiving country.
Finally, health systems need to become more efficient at providing care. This means rearranging services to maximize the limited number of health workers and the changing needs of patients.
The Bucharest Declaration we have adopted is the political commitment that millions of health workers in Europe and Central Asia are expecting from their national leaders: a commitment to recognize their value to society and invest in them appropriately, for the benefit of all.
Ultimately, supporting and investing in our health workers is a win for all of us.