On December 10th, the "Synergy Guitar " international competition was held in Tbilisi, the capital of Georgia.
The idea of this contest was made in 2021 in Armenia, Yerevan, where guitar player and composer Khoren Mikayelyan decided to gather all guitar enthusiasts around a guitar contest where young performers could show their skills on one stage.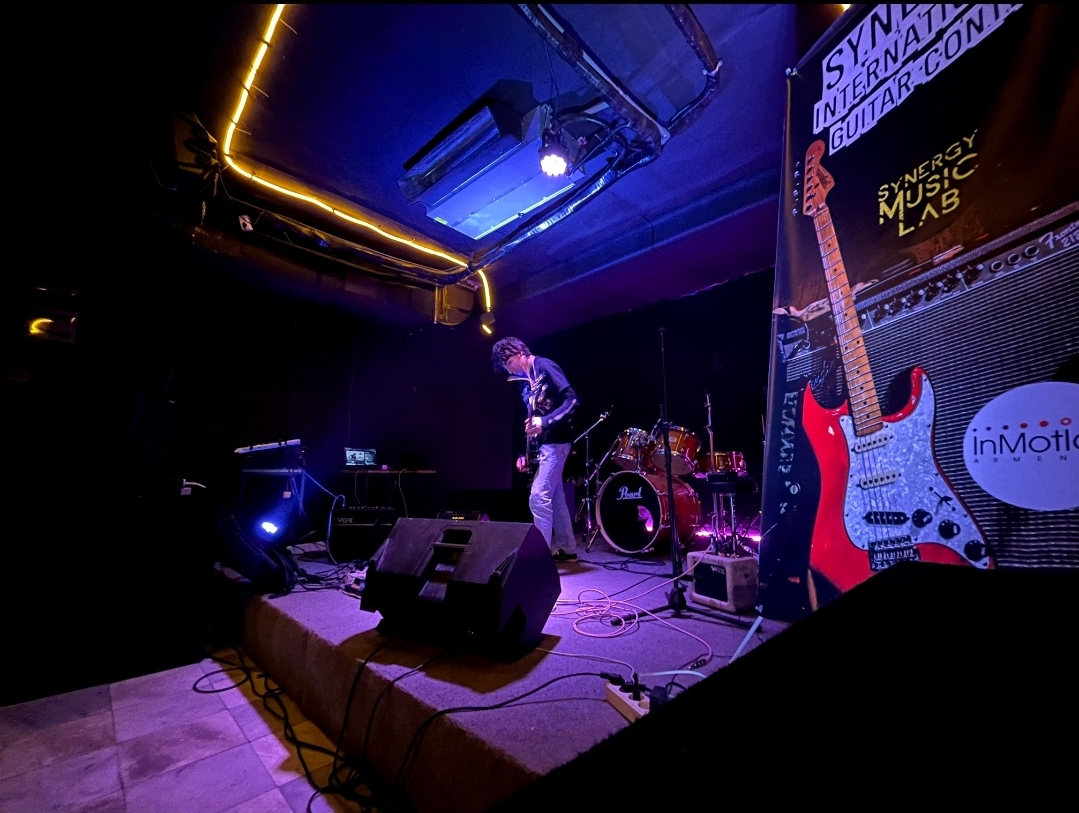 "During my career as a professional guitarist the competitions were a very important part of my growth as a performer and that is why I along with INMOTION Armenia NGO decided to organize a guitar contest," said Khoren Mikayelyan.
With the support of Fender and D'Addario "Synergy Guitar " International Contest gethard guitarists from different parts of Armenia. The jury of the competition included Armenian guitarists (Arthur Margaryan, Khoren Mikayelyan, Vardan Grigoryan, Hovak Alaverdyan, Vardan Gaboyan), Armenian famous songwriter/ public radio host Vahan Artsruni and famous host of Radio Van, Gor Glumov.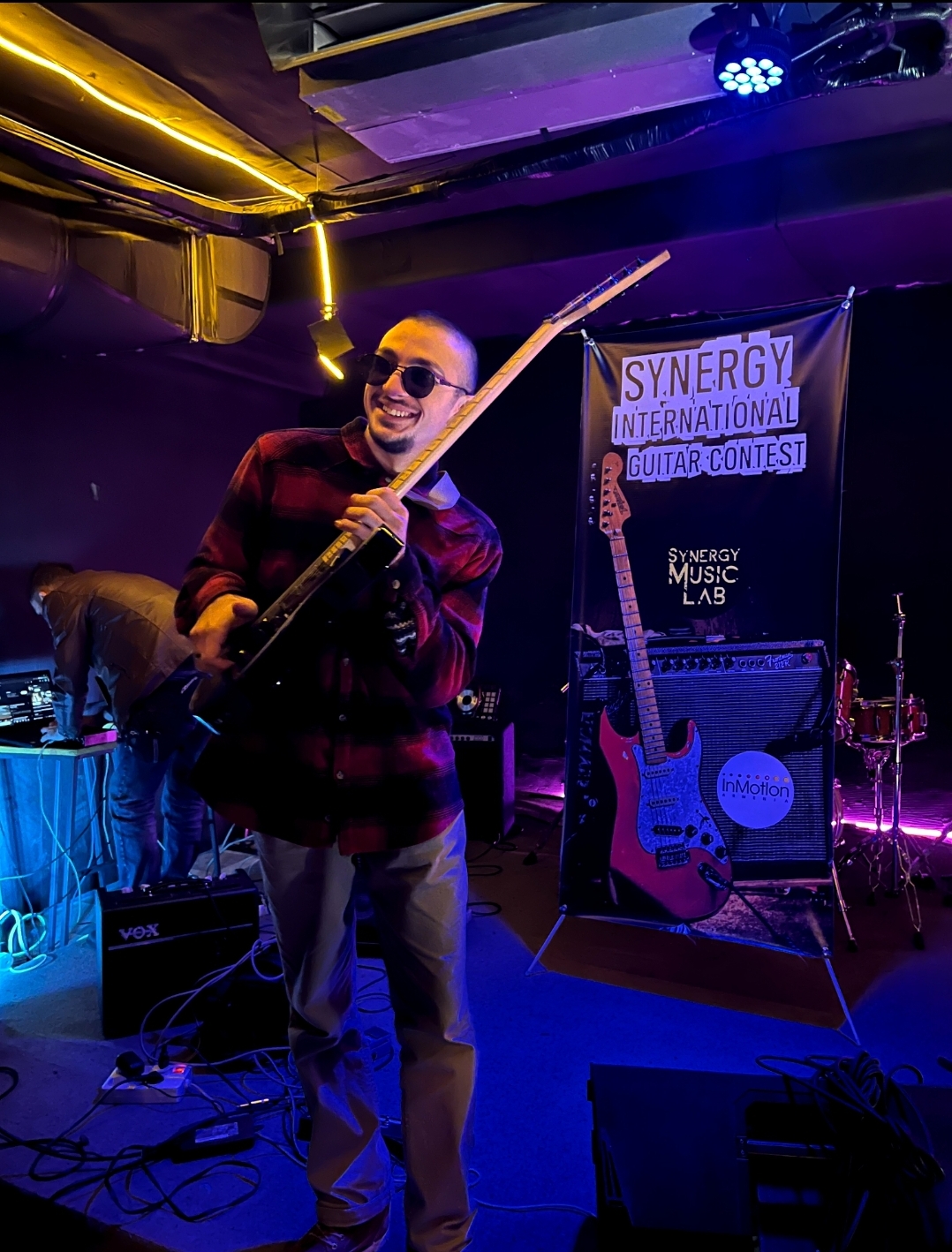 Excited by the success of the competition held in Armenia the organizers decided to make the contest an annual event and decided to do the next contest in Georgia, Tbilisi.
The finalists chosen after the first online stage presented their live performances in front of the jury, which included Khoren Mikayelyan (Guitar Player, Music Producer, international award winner), Khvicha Maglakelidze (Guitar Player, Soloist of Philharmonic, TV Host) , Sergi Shengelia (Guitar player from such bands as Angel Of Disease, Ennui, Dismorial, Signs).
Guitarists aged up to 25 from Georgia and Armenia participated in the competition.
The jury evaluated the performances of the participants with 2 criteria: technique and performance, each participant should have performed two full pieces, original , cover or an improv that best demonstrated their performance technique and stage presence.
After an outstanding competition the jury decided to give the first place to 20 years old participant Mikael Bektashyan, second place Mate Salkhanishvili and Nicholas Gelashvili took third place.
All participants received participation certificates and gifts from contest sponsors. Additional prize was given to Mate Salkhanishvili for the support from the online audience.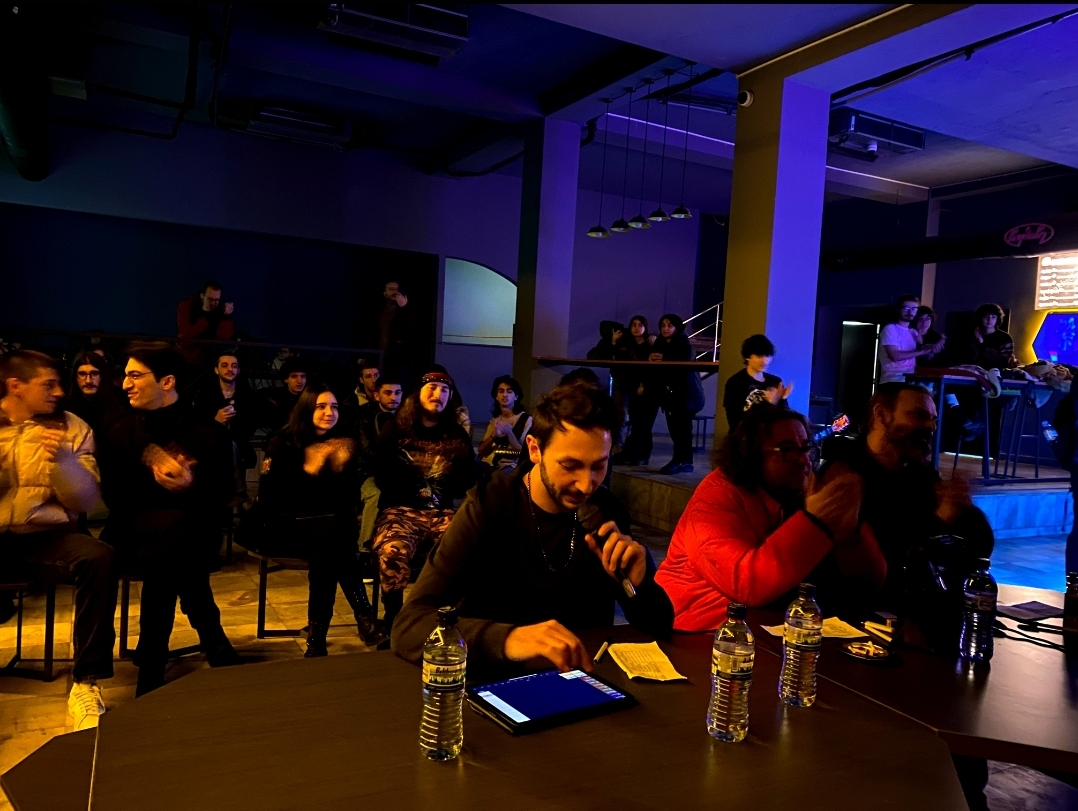 The Synergy Guitar International Contest is growing and developing more and more.
Synergy 2023 is planned to take place in Warsaw, Poland.