Real estate developers play a significant role in the development of economies and attracting foreign investments. As such, having experienced players in this field in the local market is crucial for achieving economic growth. Moreover, they are responsible for building and renovating homes, offices, retail centers or industrial sites, hence, the visual side of the environment we live in is also largely dependent on their work.
In the Georgian market, one of the most distinguished players in the real estate industry is Swef Land, a leading real estate developer focused on serving the Middle East, Europe & North Africa region by offering a new horizons of integrated real estate investment solutions and smart projects with high standards for family welfare.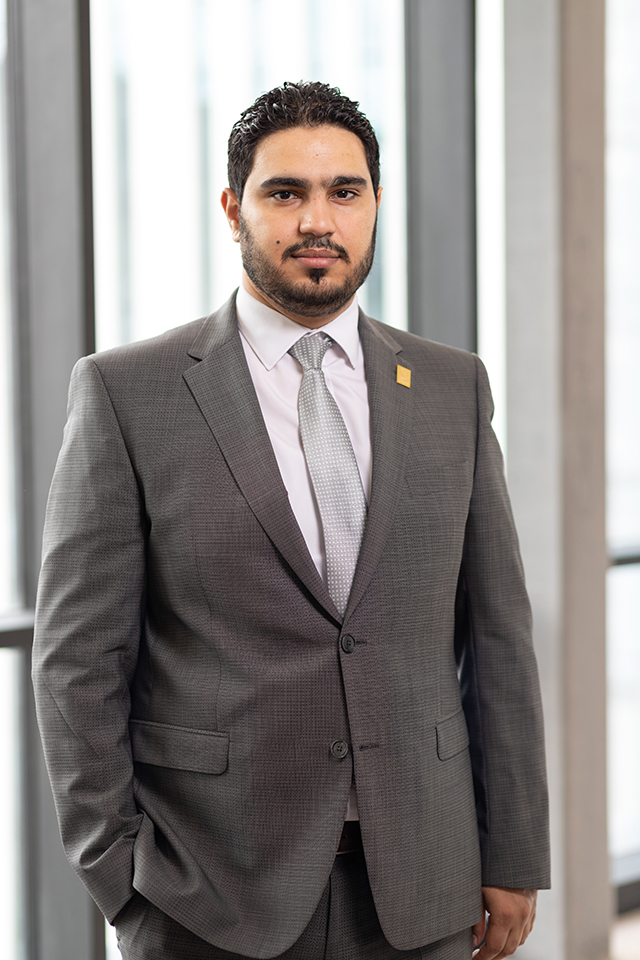 Among its largest-scale and most distinguished projects are Hollywood City in East Europe, New Boulevard in Batumi, and the Green Hills project in Sagarejo, in addition to many other unique projects that help their residents to reach the dream of enjoying a luxurious life and a safe, guaranteed investment.
Swef Land established itself on Georgia's real estate market in 2017 and now boasts more than 10 years of experience in real estate.
GEORGIA TODAY spoke to Mahmoud Semi, Executive Director of Swef Land Group, to find out more about its activities, contribution to the economy, and Georgia's prospects in terms of future investments.
What is Swef Land's vision in Georgia?
Along with real estate development projects, Swef Land Group tries to attract foreign investors to Georgia. The steps made in the commercial direction are in line with the interests of the country. Swef Land implements its projects in the less developed areas of the country, and this vision helps in creating new areas with good infrastructure and work opportunities for Georgians.
How important is urban and regional development for the country? What is Swef Land's role in these processes?
Georgia is moving to a brand new stage of development in all directions and, of course, urban and regional development is a vital part of this process. We can see the energetic steps taken by the country in this direction and we try to support those steps as much as possible. In all our projects implemented in the country, our main goal is to adapt the project to Georgia's beautiful landscape in order to add value to the local people of these areas by enhancing the area's roads and infrastructure.
Within the framework of the current projects, we try to apply the concept of innovative-ecological type settlements. The local population around our projects is usually provided with jobs and appropriate social, sports and medical care facilities. In addition, all projects add a huge value when it comes to the field of tourism and will help improve the social conditions of the local population, as the projects created by Swef Land and its infrastructure will be accessible to people of all ages and social status.
What plans do you have looking ahead?
The main goal of the company is to promote integration between different sectors- residential complexes, agriculture, transport, energy, health, education, tourism, and also the social and economic improvement and development of our project areas. In other words, the activity of the company is a unique one, which targets creating and developing a harmonious and appropriate environment for human life.
Swef Land implements its projects in the less-developed areas, where infrastructure and utilities need to be renovated. Thanks to the research conducted in our project areas, Swef Land develops unique development strategies and superior initial development plans. After planning and drawing up a design, we agree with the Ministry of Economy and Sustainable Development of Georgia to start implementation.
We always aim to be in the service of Georgia where we are implementing our projects. Any steps taken in the commercial direction must be in line with the interests of the country.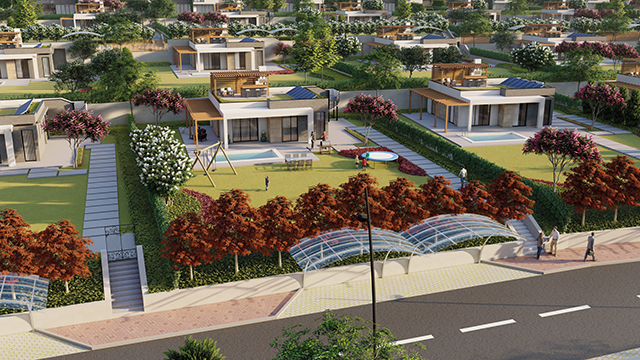 Tell us about the most notable projects implemented by your company worldwide, especially in Georgia.
Swef Land Group has an exceptional team of architects, engineers and other specialists, who have worked on international projects in Greece, Italy, the United Arab Emirates (Dubai), Georgia, etc. We are proud to implement our projects with them. One of the greatest projects that we are currently working on in Georgia is "Hollywood Resort", which will become the new landmark for the Georgian tourism and a prominent mark in the Georgian real estate field. This project will totally change the investment environment for the Kaspi and Kartli regions.
What is your opinion regarding the investment climate and doing business in Georgia in general?
Every day, Georgia makes huge efforts to help ease its investment environment, and there are many changes on the way. Our team of lawyers and the employees working in our finance department aim to stay on track and follow the country's instructions. We think that in the next ten years, Georgia will be somewhere else and will be one of the hardest European countries to invest in thanks to its future high investment prices and profits, as it will be one of the most developed countries in the world. That is why we are happy to be here now participating in this development process.
Why did Swef Land choose Georgia?
First, Georgia has an amazing location, as it connects Asia with Europe. The country has a remarkable landscape and you can enjoy all four seasons in it. Georgia is the aspiring economic center of the Caucasus. It boasts years of robust economic growth, liberal tax and labor legislation, business friendly practices, low corruption, high security and openness to foreign investment.
Georgia signed an association agreement with the EU in 2014 and its aspiration to join the EU will guide future policy decisions. On 2 February 2017, the European Parliament voted in favor of visa-free travel for Georgian citizens to the Schengen Area at a plenary session, and the visa-free regime between Georgia and the EU entered into force in April 2017. Georgia has state and private investment funds that encourage foreign investments to implement large-scale projects in agriculture, tourism and the generation of hydropower. The World Bank ranked Georgia the seventh easiest place in the world to do business in 2020 (among 190 countries). Moreover, the number of taxes in recent years has been declining in Georgia. To clarify the reason, you should know that the government is scheduling to use this approach as a viable method to absorb foreign trade and pave the way for them toward establishing companies on Georgian soil. That is why the taxes already account for only basic business taxes. Lastly, the GDP of Georgia has been increasing in recent years.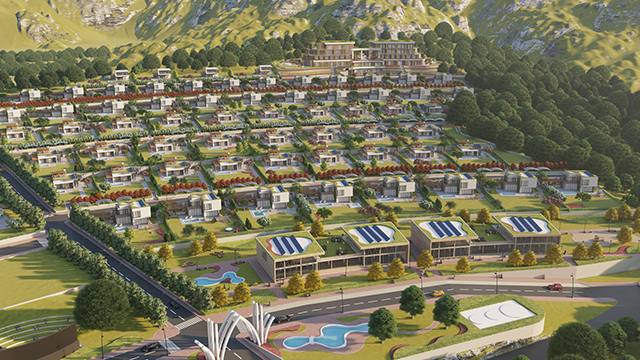 Please share with us your future plans.
Swef Land tries its best to promote the development of the investment environment in Georgia. For this purpose, and exactly on January 28, 2021, we organized the first investment conference, Invest Hub 2022, which created a huge buzz in the field of investment in Georgia, as investors from nine countries attended the conference and representatives of the Georgian private sector and Georgian country representatives from the government were there too. The attendees exchanged very important information and discussed significant investment plans.
The company signed two memoranda on the implementation of innovative architectural and conceptual projects:
1) Memorandum of launching an investment business, a rural architectural project in China
2) Memorandum of the design and construction of an innovative medical center in cooperation with the Ministry of Defense
Swef Land actively supports Georgian sports. We started sponsoring a regional team, Gardabani, and we are preparing a stadium reconstruction project. Swef Land also joined the Master League, where we support a team that will compete on behalf of Swef Land.
We are also preparing social projects for the population in the regions where we launch our projects, as we think that the support and development of the local regions is the most important challenge for the country.
Lastly, one of the important plans of the company is to build an industrial zone in Georgia.
INTERVIEW BY ANA DUMBADZE