Carrefour, owned and operated by Majid Al Futtaim in Georgia, is celebrating the achievements of women and their vital role in society throughout March.
In addition to offering various discounts and offers to customers throughout the month, Carrefour has also created a special book for them with diverse and useful recipes.
To mark the occasion of Mothers' Day, Carrefour created a unique book of recipes entitled "Something Delicious" and sent it as a gift to Carrefour employees and mothers working in different fields. Famous Georgian chefs contributed to the book, which includes more than 65 recipes of children's favorite dishes in the country.
All these recipes will be introduced to customers individually through social media and every month will be brought to life by the chefs during the live cooking at Carrefour.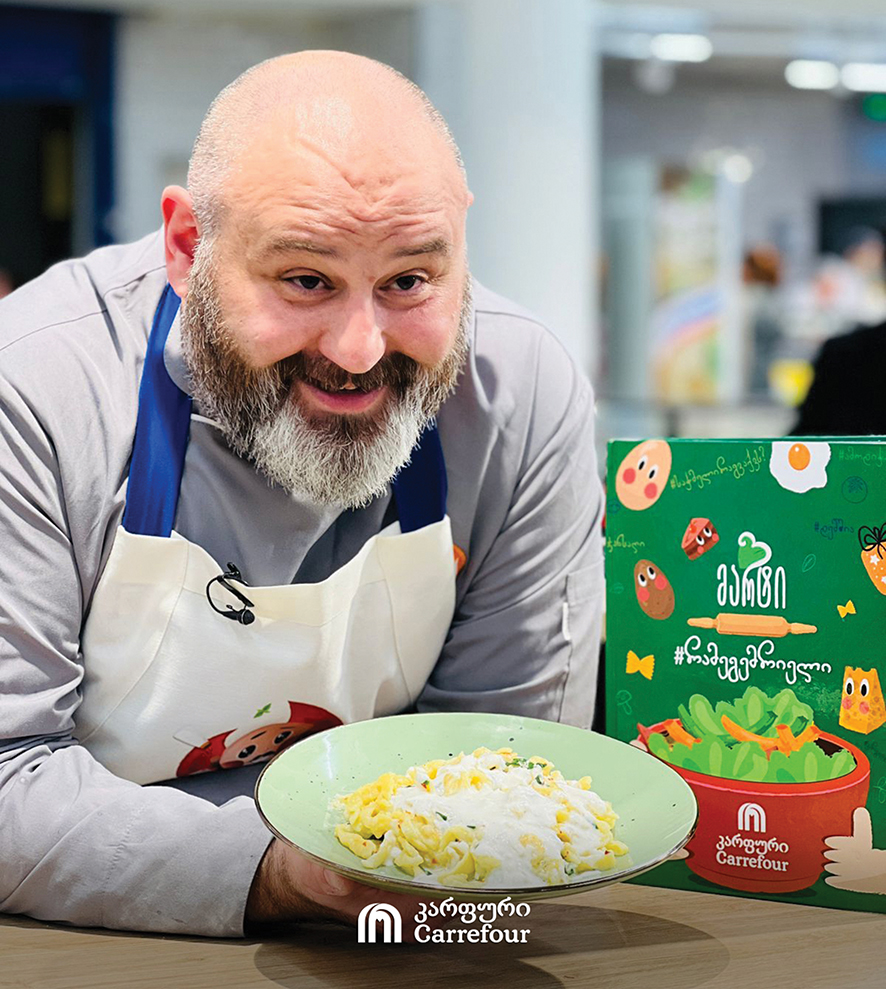 "One of the most enjoyable processes for the Carrefour team is creating great moments. With the gift prepared for March 3, we wanted to make this day more colorful and give another unforgettable moment to mothers. We hope that 'Something Delicious' will make children fall in love with cooking and make playing with ingredients in the kitchen, something mother and child can enjoy together," says Nino Ramishvili, Head of Marketing and Strategic Communication Department of Carrefour.
Before creating the book, mothers were asked about their children's favorite dishes. The answers were summarized and given to the authors of the book, chefs Ia Dzagania, Dimitri Rcheulishvili, Nutsa Surguladze, Manji, and culinary platform Food4.ge.
"'Something Delicious" was created for every mother, and we are confident that mothers will find at least one of their child's favorite dishes in this book. Carrefour is a champion of supplying healthy and quality products, and so it was important for us to strike the balance in the recipes between taste and health benefits. We believe this book is a testament to that," Ramishvili adds.
"Something Delicious" consists of several parts, and includes breakfast, main dish and dessert sections, as well as grill and birthday menus.
The purpose of the variety of recipes included in the book is to make it easier for parents to prepare something delicious for their children at any time and in any situation.
As an initiative of Carrefour, Live Cooking will also be organized, where these renowned chefs will prepare their recipes in the presence of the guests. Video recordings will be published on social networks. A digital version of the book is also available for the general public on the website 3march.clp.ge.
"Something Delicious" was created as part of the March 3 campaign of media and digital communications agency "Clipart". The company has been implementing the project since 2018, and every March 3, it congratulates mothers through unique gifts of different themes.