A search is underway for Australian woman Shanae Brooke Edwards, who disappeared yesterday while hiking in the Mtatsminda area. A request for help searching for her was put out late Friday evening after a friend of Shanae received a disturbing phone call suggesting she was being attacked.
Police have been informed and search crews have been working throughout the night.
Allegedly, this is not the first incidence of an attack on a foreign woman occurring in that area.
What we know
At 3:35pm she left home and was seen on CCTV wearing her black hiking outfit and carrying a green bag. Her hair was tied up.
Then she was seen across the Church of Mikhail of Tver, a popular hiking starting point. We don't know the exact time of that, but it takes about 15min from her home to walk there.
She is a pro hiker and hikes in different directions, so she likely started her hike from that church.
At 4:32pm, a friend who is in California received a call from her while she was being attacked and screamed for help. She was heard saying "please let me go, ok… just let me go."
She has not been heard from since then.
She was last seen on CCTV with:
Black yoga pants, tight ones
Dark top
Green, Indian style bag
Hair tied up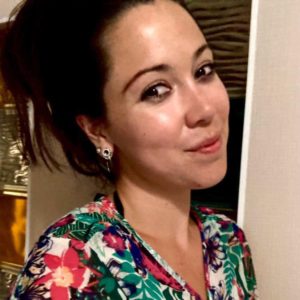 The following message was shared on social media this morning:
"Dear expats,
Our friend Shanae Brooke has been missing since Friday afternoon while hiking in the Mtatsminda area. There was last a disturbing call from her while she was being attacked and screaming for help. We haven't heard from her since then. The police have been involved in the search but we will definitely be more successful in search if more of you can please join us Saturday July 31st Starting at 7 am but you can join us anytime at your convenience.
For anyone who wants to join the search party, please join the Whatsapp group.
Please make sure to read this document to see which areas are being/ need to be covered and what to look for. The doc is being updated regularly as the search continues.