Get ready to explore a world of exotically mixed drinks and disheson Tabidze Street. Where, you ask? The RUM ROOF KITCHEN BAR!
With the culinary creations of countries like Latin America and the Caribbean, Tbilisi has never been so pampered as it is now, with rum to complement every distinctivedish on the menu.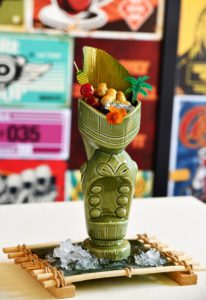 RUM ROOF KITCHEN dishes are prepared according to a special recipe and are aged in Rum, which gives them a completely different touch untasted before in Georgia.
The Barbadian Burger and Mojito Cheesecake are the minimum you should try, at least on your first visit. And you're sure to appreciate the special selection of rum on the shelves lining the bar.
In RUM ROOF KITCHEN BAR, you'll find premium rum aged 25 years, among other delights, each with its own aromatic character.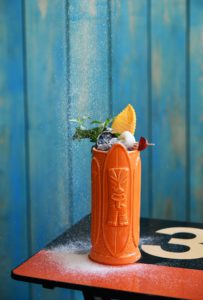 Ask the "mixologist" bartenders to make you a special combination rum cocktail, or two, even, as the flavors of rum mix are a delight you must play with.
Make your next afternoon out a trip to the RUM ROOF KITCHEN BAR.