Warm days of spring and summer are approaching, a time when we traditionally like to dine out with friends and family, buoyed by positive vibes. The COVID-19 pandemic has put a strangle-hold on the Georgian restaurant sector this past year, but it has not dampened the sector's passion and determination to succeed and provide quality to hungry guests! We spoke to some representatives
of the Georgian restaurant industry to find out how they see the upcoming year panning out.
WHAT PROSPECTS DOES THE RESTAURANT BUSINESS HAVE FOR THIS SEASON?
SHEENAURA: The pandemic hit the HoReCa sector the hardest and caused the restaurant business to all but collapse. Many surrendered and were unable to fight. It was especially difficult for restaurants that were focused on tourists. The reopening to international visits, we think, will gradually put the hospitality industry back in shape. However, if the existing restrictions are not eased, the sector will still face great difficulties.
QVEVRI: Due to today's epidemic, the restaurant business has very bad prospects. If we don't make an effort together to follow the regulations, we'll all be affected, and may have to close our doors again.
Guram Bagdoshvili, restaurant CHVENI: We will definitely try to put more guests outside and make sure that the distance between the tables is adjusted according to the regulations.
ZALA: The restaurant business is facing a serious crisis, because, until now, there were still old resources and other benefits in effect, but now the obligations have been intensified, the country has no tourists, and, as a result, owners have had to cut jobs. Regarding the spring-summer period, now the focus is on outdoor spaces, with restaurant owners trying to maximally use such spaces. We have started work on this already, and at the end of April we will be able to offer our guests an updated, cozy and beautiful outdoor space.
VAKE BISTRO: From the very beginning, Vake Bistro has been offering tasty seasonal dishes made from high quality products at an affordable price. It has been one of the favorite places for locals and expats since 2019, so in our case, even with the limited number of tourists, this season looks promising. However, if the current regulations and lockdowns don't loosen, it will be difficult to make any plans.
Easing the regulations would help give small local places like us a little more stability, helping us to keep and support our employees and pay our taxes.
META RESTAURANT: At this stage, the perspective for restaurants is difficult to predict, because the regulations are changing every day. But, if the regulations are reduced, it can be possible to have a good spring-summer season. Given the current situation, however, we think this season will fail, as the numbers of new coronavirus cases are on the up, which scares people, making them avoid spending time in public, even in open spaces.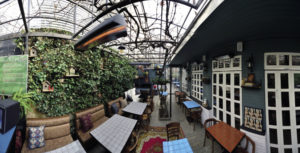 WHAT REGULATIONS AND SECURITY NORMS HAVE YOU ADDED TO THE LIST COMPARED TO LAST YEAR?
SheenAura: In the current situation, it has become very important for guests to feel safe, so we have further tightened our hygiene standards. Thermoscreening, dezo-barriers, systematic treatment of surfaces with disinfectants, and compliance with other regulations remain on the agenda. We tried to make the open space more comfortable to minimize the load on the interior space, and increased
distances between the tables both indoors and out. We also strictly control the number of people gathered, in accordance with the established norms.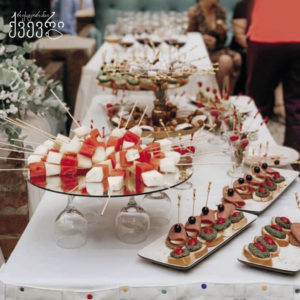 QVEVRI: If someone breaks the regulations, it reflects badly on us all. A different approach is needed from the government. For example, those who violate the rules should be fined and closed until the epidemic situation gets better. It's just unfair when you do everything to follow the rules and because of someone else, you have to close again. That's why I believe that those who follow the rules should work and
only those who don't should be temporarily closed, after which they will definitely think before doing it again.
CHVENI: Compared to the previous year, this season we have introduced more rules not only in relation to our guests, but our staff as well. We regularly monitor our staff members by enabling them to
undertake a PCR test every two weeks. We have also created a schedule of two teams to avoid a large group of staff working in a single location. By doing so, we limit Covid-19 risks.
ZALA: Regulations for the restaurant area are virtually the same as last year – the distance between the tables, the observance of dishwashing procedures, the hourly disinfection of spaces and surfaces, the limit on tables and menus, with only electronic menus. In terms of restrictions, the number of square meters needed per person has increased.
VAKE BISTRO: Keeping our guests in a safe environment is a priority. We adhere to all the covid regulations: only allow occupation of 1/4th of places inside, disinfect surfaces and other areas regularly, have shields and signs as required.
META: In the indoor section, the health recommendations are fully complied with, for example checking for fevers, disinfection barriers, hourly disinfection of spaces, one-use menus: all these make it as safe
as possible to move around and enjoy the restaurant.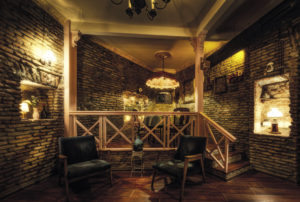 WHICH RESTRICTIONS HAVE HIT THE RESTAURANT SECTOR HARDEST?
SheenAura: It is vital for the restaurant sector that the government remove the weekend restriction, as well as extend the curfew by at least 1 hour in the evening, as guests can only come to the restaurant
on weekends or in the evening after work. Closed restaurants on weekends and evenings are also a major obstacle for inbound tourism.
QVEVRI: Moving the night curfew back to 11pm would be great, but as we currently have a positive Covid rate of 4% again, it's difficult to talk about easing any restriction. We should not place more than 60
people in our indoor hall, and we ourselves get our staff tested every two weeks. This request was voiced at the beginning, but the government didn't include it in the regulations, so we just protect ourselves and our guests by getting our staff tested anyway.
CHVENI: Probably, it is the time restriction. People in Georgia like to visit restaurants in the evening, and now we have to close at 20:00, which used to be the peak period.
ZALA: The restrictions that need to be removed at this point in order save the restaurant business are, first and foremost, the curfew. Even moving the curfew by a few hours would help, because people are physically unable to dine after work, which negatively affects incomes and means owners can't pay salaries to employees.
The second, also very important for survival, is the lifting of the weekend restriction to allow those wishing to visit restaurants and cafes in full compliance with the regulations to do so. This restriction is especially negative for those who rent spaces, as the tax is valid for the full month, while they are able to operate only partially, and only during the working week.
VAKE BISTRO: The two worst regulations for the restaurant industry are the curfew and not allowing us to host guests on weekends. Working only on take away or delivery services doesn't cover even the costs of service. From the very fi rst month the curfew started, the monthly income halved, and every month since then everyone has been struggling for survival in our industry. For us, when we strictly maintain all the covid regulations for restaurants as we need to, it doesn't make sense to close our doors on weekends.
META: We think the removal of the curfew is most vital for the sector, or the cancellation of the operational restriction on weekends, because most of the population works, and after work, even if they
want to, they can't go and sit in a cafe or restaurant.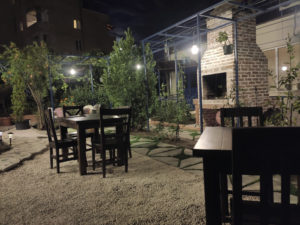 WHAT NOVELTIES CAN WE EXPECT FOR THE NEW SEASON?
SheenAura: We tried to welcome the new challenges and despite the great difficulties, we got through the hard winter. We try our best to keep up with the new demands of the market. Due to the limited working hours, we changed the menu concept a bit, adding dishes that can be adapted to delivery service. We've also given more value to the combined lunch menus, which have quite affordable prices. With the coming of warm days, our open space, where we plan to hold many interesting cultural events, is becoming more and more lively, greener, and more beautiful. The planned events will target a small audience and will obviously take place in full compliance with the regulations.
QVEVRI: It's very difficult to talk about anything new in these conditions, but we promise Qvevri guests that we will have a music program that will be one of the best in the city!
CHVENI: We will be introducing a new menu. We will also expand Chveni to different locations. We recently opened a new branch in City Mall with a very unique concept – we have a market and restaurant operating in the same space, and use ingredients from that market in our exceptional dishes.
ZALA: Based on the existing reality, we have changed our approach and added a breakfast service to the restaurant: the restaurant opens at 8 am, and until 12 noon, we offer guests healthy, tasty and varied
breakfast sets. In addition, we added a confectionery line to the restaurant, which presents a line of well-known cakes from twentieth-century Georgia. These are the tastes of our childhood, revived and brought back for our guests. With both novelties, the load has shifted to the outdoor space, which is why we aim to make this space cozier and more comfortable.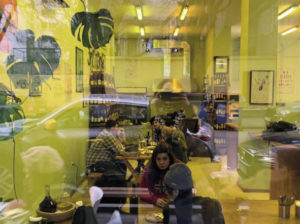 VAKE BISTRO: During the lockdowns and the worst times in our industry, together with our friends, we came up with the idea to create a food court with a shared space for guests under the name Vake Bazar. This collaboration with fellow companies is a way for us to stand together through these hard times.
Vake Bazar – Bistro is famous for its range of sour dough flatbreads, seasonal menus, natural wines on tap and some experimental and interesting drinks.
Vake Bazar – Poliphonia offers a menu with a wide range of wild ingredients, featuring modern Georgian cuisine as well as Mexican, and the largest selection of international and Georgian natural wines.
Vake Bazar – Pizza is a shared project with Bistro and Polyphonia. In the pizzeria, we use all Georgian ingredients, sour dough, ancient wheat, local cheese, and Georgian vibrant tomatoes for the sauce.
Vake Bazar – Svia is a beer bar, serving Svia Brewery's craft beer featuring various special brews on tap as well as bottles such as Blackthorn Saison or Tushetian Meadow triple infused with wild herbs and
mushrooms.
The idea behind Vake Bazar is to offer exceptional quality food at a modest price with a large variety of beverages in a low-key, casual environment.
META: King David's new restaurant is set to enter the market with a completely new concept, and we think it'll be a true gastronomic revolution. With this news, new dishes and a pleasant environment, we're entering the spring-summer period of 2021 with positivity!