PMCG's journey began in Georgia, where one of its headquarters is based to this day. To start with, the company's mission was primarily focused on transformation and modernizing a state system still characterized by the relics of the Soviet era. Such a system was inadequate for Georgia if it was going to achieve effective governance and compete globally as an economy. Imperative changes were then duly delivered, with sweeping reforms transforming the nation.
Aleksi Aleksishvili, PMCG's Chairman and CEO, along with his colleagues, played integral parts in Georgia's globally admired reforms between 2004 and 2008. Indeed, international bodies widely praised their work, and the knowledge acquired in the process became a precious resource not only within Georgia and the surrounding region, but across the world. Over time, Aleksishvili began to appreciate that the support and expertise provided by international partners needed to be more sustainable. He, along with fellow visionaries, sensed an opportunity to establish a permanent consulting company and toward the end of 2007, PMCG was born.
Expanding Horizons: A Global Footprint
Today, as PMCG continues to thrive and grow in its 16th year, Aleksishvili and his team maintain a devout work ethic to stay competitive on a global scale. The company demonstrates an unwavering commitment to expand and improve its services, to deepen and enrich its knowledge base, and to cultivate broad and up-to-date expertise. Rather than rely only on Georgian know-how, the company's goal is to attract and absorb as much international knowledge as possible, which benefits not just Georgia, but also the many other countries served by PMCG.
In 2003, Georgia was floundering with revenue to GDP of around 12 percent, as the country struggled to cover its liabilities and expenditures. Prolonged social, financial, and political challenges persisted. When reforms at last arrived, PMCG's founders were deeply involved. Their central focus was the reduction and simplification of the tax system. By 2007, Georgia's revenue to GDP had surged to 26 percent.
These reforms were among the most crucial achievements in Georgia's history, drawing international acclaim. Indeed, across the world, only a few states have managed to emulate Georgia's success in boosting revenue generation to support ongoing development, while easing state-imposed burdens on businesses. The fiscal reforms in particular yielded two vital outcomes: the creation of a business-friendly environment through the reduction of taxes and bureaucracy, and a notable upswing in the financial sector's revenue, spurring further investments and greater stability.
Rather than rely only on Georgian know-how, the company's goal is to attract and absorb as much international knowledge as possible
Having been instrumental in Georgia's transformation in the post-Soviet era, PMCG's leadership starting sharing their experiences with other parts of the world. Soon, what started out as a Georgian company, became a truly international one. Spanning from the Balkans to Mongolia to Africa and elsewhere, it found a pressing need for a system that would address challenges similar to those overcome in Georgia.
A striking example of the transferability of PMCG's rich expertise has been Mozambique, which, akin to Georgia, is still moving away from an outdated, centralized system. Building on a formidable start, the company extended its presence into the Middle East, where it currently engages in compelling and worthwhile projects in Jordan.
From its very inception, PMCG's focus has followed two fundamental trajectories. First, its expertise has been primarily concentrated on public finance management (PFM)—navigating key issues of tax, revenue, and budget spending. The second concerns economic and trade policies, specifically centering on international trade capacity deregulation and the cultivation of free market principles. In many post-Soviet nations, economic progress is impeded by the inherited excessive bureaucracy and rampant corruption, as well as redundant administrative structures. Thus, systematically shedding such countries of their Soviet legacy is a difficult but essential step towards progress.
Steered toward these two core directions, PMCG has refined its service offerings and its targeted sectors, based on the needs of its valued clients and partners. Specifically, PMCG has relentlessly enhanced local governance systems as well as the monitoring and evaluation of the projects implemented.
Roughly five years ago, the company broadened its portfolio, embarking on projects in infrastructure, energy, transport, urban services, water systems, waste management systems, and more.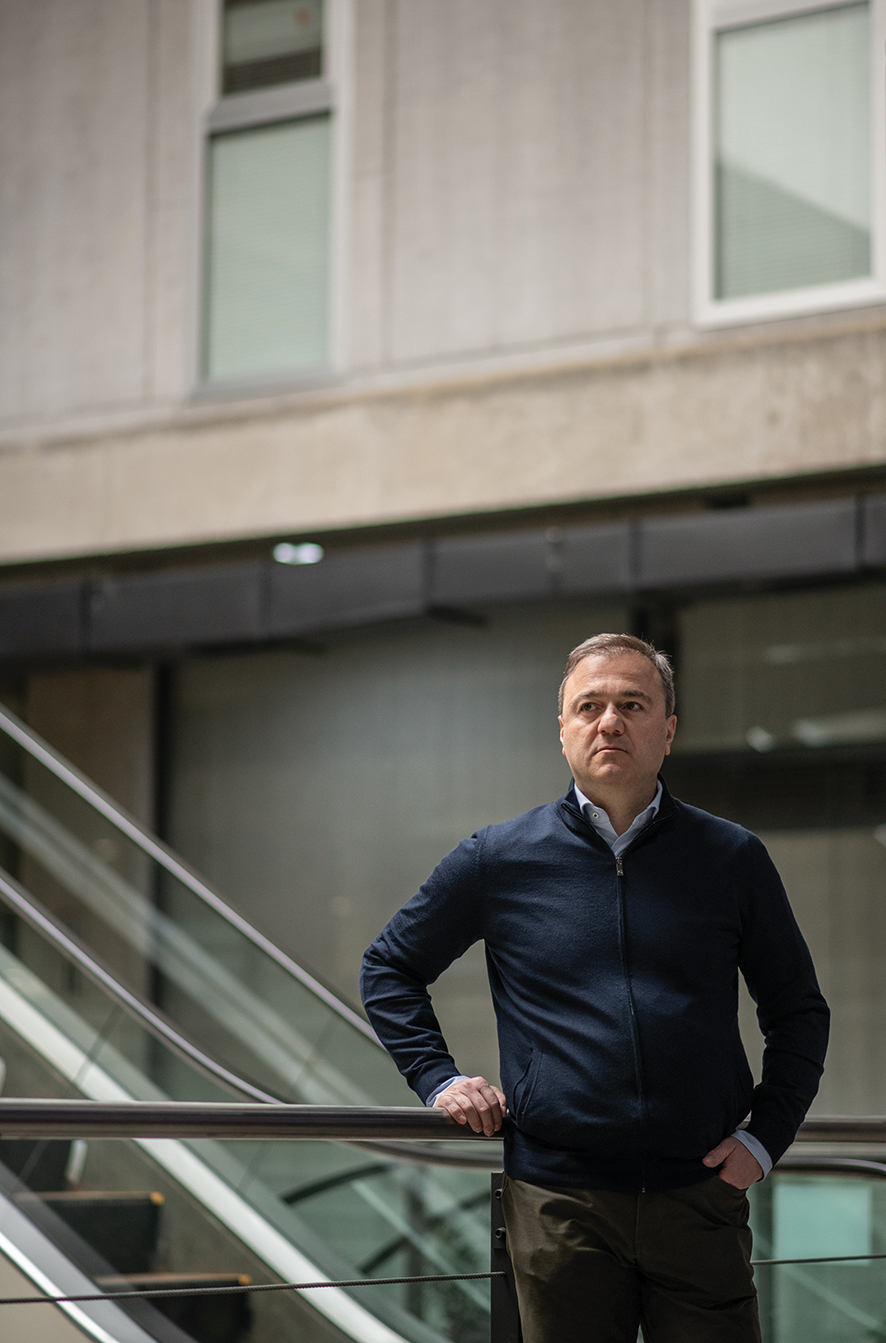 Current Challenges in Nearby Regions
Each nation has to confront its own unique realities, going through distinct developmental stages, from domestic growth to the establishment as a competitive force in the global economy. Moreover, even where similarities among states would be expected, such as in the post-Soviet space, there are notable variations in the speed of institutional maturation and policy formulation. The challenges PMCG tackles today extend beyond the confines of the post-Soviet world. Significantly, in the age of globalization, the company's work has modernized as it provides cutting-edge technological solutions to foster a more investor-friendly climate.
Meanwhile, PMCG is also adept at assisting various countries of Southeastern Europe on a similar path to that of Georgia. In particular, they share familiar goals such as deepening integration in the global economy, closer alignment with the European Union, and strengthening state institutions.
When working with Central Asian nations, PMCG's involvement is considerably different. Here, regionally distinct priorities come to the fore, largely influenced by the aforementioned Soviet legacy. This manifests itself in various ways, including government interference in the economy, the widespread presence of state-owned financial institutions, and inefficient state structures.
Consider here the example of Uzbekistan, which only recently started to embark on a political and economic transformation. The process there, though gradual, has demonstrated notable success. The country's progress is not merely down to technological evolution—but a profound shift in people's mindset. That doesn't happen quickly, as it takes years before a critical mass becomes ready to embrace and internalize such a transformative shift.
Ukraine's Strategic Significance
For some time now, Ukraine has served as an operational hub for the company, where it opened an office in Kyiv in 2020. Today, the country holds the utmost significance for the world as a whole, with events there influencing global security and the prevailing international security framework. The ongoing conflict has underscored the insufficiency of existing measures to ensure security and withstand aggression.
According to Aleksishvili, the aggressor in this conflict cannot ultimately triumph, and the long-term benefits for Russia are questionable, given the considerable time that will be required for its socioeconomic recovery. In addition, he is of the belief that the ongoing war emphasizes the need to reevaluate and revise global security systems.
PMCG plays a vital role in Ukraine, by bolstering local governance and empowering SMEs, whose efforts create meaningful impacts by strengthening communities and fostering economic growth.
The developments unfolding in Ukraine just now bear some parallels with Georgia's experiences in 2008, albeit on a broader scale. As Georgia has since navigated a difficult path towards achieving tangible and fruitful outcomes, PMCG is devoted to steering Ukraine towards a glorious revival.
An ideological foundation common to the evolution of various Eastern European nations, especially those in the Western Balkans and Georgia, Moldova, and Ukraine, is the aspiration to align with European values. The shared aim here is to fortify, assimilate, and infuse such values into the collective national fabric. Relatedly, a central objective of PMCG is facilitating the establishment and reinforcement of such institutions. Looking ahead, the realization of this objective will hinge on enhancing economic policy and governance systems, cultivating an environment conducive to economic growth, and enacting transformative education reforms. Putting all of these parts in place will pave the way for the further development of Georgia, and like-minded progressive nations.
"PMCG is devoted to delivering progress in policy elaboration, institutional performance improvement and other areas in numerous countries, including Ukraine, Jordan, and Uzbekistan. This year, we are also hosting the ISPI EMEA conference in Tbilisi, an event of global significance focusing on optimizing performance in a rapidly changing and disrupted world, where organizations strive to overcome challenges to prosper across various sectors and industries," Aleksi Aleksishvili tells us.