Since Georgia gained independence, internal migration has increased as a result of labour migration, due to citizens relocating from villages to cities. This process significantly damages the country's socio-economic environment.
To solve this issue and encourage locals to return to their places of residence, improving of socio-economic conditions on the ground is essential. In this process, the expertise and involvement of the country's foreign partners becomes even more valuable.
A tangible example of the contribution from Georgia's western partners is the European Union's work, including its relatively new project "EU4ITD – Catalyzing Economic and Social Life in PIRDP Regions" (CESL).
The PIRDP is a national initiative led by MRDI. It addresses four out of ten regions in Georgia, with support from the EU provided under the programme "EU for Integrated Territorial Development" (EU4ITD).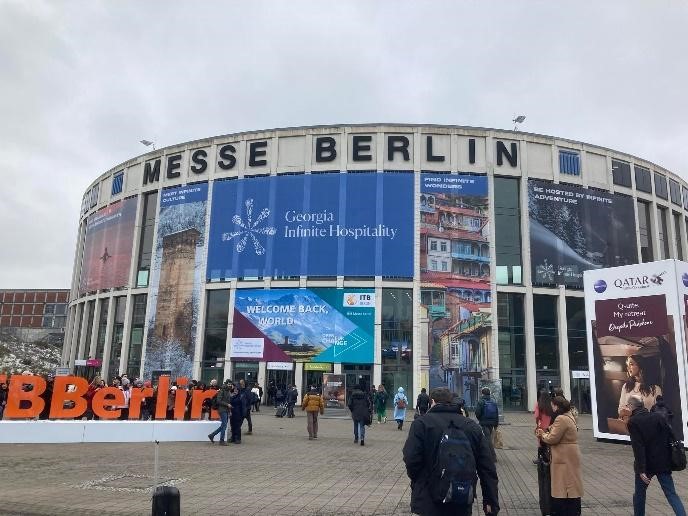 The project is funded by the EU and German Federal Ministry for Economic Cooperation and Development (BMZ) and is being implemented by GIZ. Its national partner is the Ministry of Regional Development and Infrastructure.
Covering the focal regions of Guria, Imereti, Kakheti, Racha-Lechkhumi and Kvemo Svaneti, the initiative is embedded in the wider national agendas of decentralization, inclusive economic growth, and promotion of social cohesion across the country.
GEORGIA TODAY spoke to representatives of the project to find out more details: Howard Harding – Team Leader of EU4ITD – Catalyzing Economic and Social Life, and George Rajebashvili – Advisor on Tourism and Value Chain Development.
Speaking about the key goals of activities, Mr. Harding noted that the general approach is to "catalyze" existing but untapped potential in the four PIRDP regions to achieve positive economic and social outcomes.
"The project started in February 2022 and will last until September 2025," he tells us. "It is aimed at regional development. We're working with our national partner, the Ministry of Regional Development and Infrastructure, to identify and finance projects which would encourage people to move back to the regions. In this way, we hope to decrease integral migration to the big cities – Tbilisi and Batumi."
"Our activities cover two main areas: Firstly, we finance 'regional' and 'integrated' project ideas put forward by individual municipalities to improve socio-economic conditions in their communities," he notes. "Due to their regional aspect, initiatives should result in impacts felt outside a single municipality, while their 'integrated' nature implies that they involve multiple sections of the community (e.g. civil society) and concern more than one sector (e.g. address both the economy and society). "
"In addition, we are looking into the gaps in the regional value chains – allocating funds to fill such gaps should lead to increased income generation. One such gap has been identified in the wine value chain in Kakheti, a region famous for its winemaking, where we are partnering with a laboratory to make wine testing services available in the region (rather than only being accessible in the Tbilisi). At the same time, in West Georgia, we are looking at the value chain for tea."
George Rajebashvili, Advisor on Tourism and Value Chain Development, tells us about one of the exciting initiatives being implemented within the project "The Oda House Route".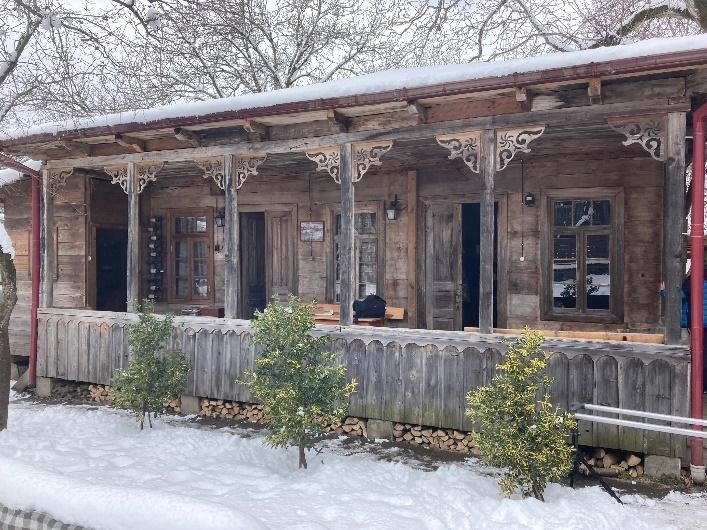 "The Oda is a traditional wooden house which is common in western Georgia" he says. "Due to the moisture and abundant rainfall by the influence from the Black Sea, Oda houses were raised from the ground and stood on wooden or stone "legs."
Prior to construction, the owner of the house usually would choose the best orientation and balcony view since Georgians spent a large part of the day on the balcony. In good weather, they even slept there at night. Open balconies and wide windows on all sides of the buildings demonstrate the desire to be in touch with nature.
"From a construction point of view, the uniqueness of the Oda house lies in the capacity to be easily transformed," Rajebashvili notes. "They have always been considered as 'movable property' since one can easily disassemble, relocate it, and reconstruct again."
Another characteristic feature is the decorated wooden balconies of the Oda; ornamentation on balcony columns and arches typically depicts flowers, leaves, in mountain regions was common also wild animals and grapes.
"Our project, titled 'Oda House Route,' is aimed at realizing the potential of traditional Oda houses in western Georgia: The activity aims to meet potential/unmet demand in remote areas, thereby increasing local income generation," he says, and "includes the renovation of Oda houses and their utilization for commercial activities.
"project EU4ITD – Catalyzing Economic and Social Life in PIRDP regions specifically mentions the preservation of Oda houses," he tells us, "This is a relatively new concept, aims to keep alive these traditional houses. Sadly, those houses are often damaged, dismantled or abandoned, so we decided to do our best to preserve and save them, as they represent cultural and historical value for Georgia. Moreover, they can be very interesting for tourism development. They can be used for various activities, and we've seen one of the project beneficiaries using his Oda for wine tasting, another for tea tasting, or conducting workshops, etc."
"We decided to create a network of Oda houses – Oda House Route. Several such houses are already successfully operating, and we hope that the number will reach 20 within a year. After that, they will be promoted on social media, and a special website will be created for their popularization. As such, the number of visitors to Oda houses, guesthouses or other facilities arranged there is expected to increase."
"Travel companies and tourists are always looking for new, unusual products, and I believe these traditional Georgian houses will strongly attract and impress them. Our project aims to contribute to the economic activities of locals and also support tourism development in the country."
Notably, the concept of Oda House Route was also present at the ITB Berlin 2023, one of the biggest tourism exhibitions, the host country of which was Georgia.
"Among many other agencies and companies from Georgia, GIZ also participated at the ITB Berlin the project prepared a short film about Oda houses to popularize them. The first three members of the Oda houses network also attended the exhibition and showcased their products and workshops to the guests, which helped make Georgia look even more exciting in the eyes of potential foreign travellers. This project initially serves the development of ecotourism in Georgia, and we're happy to see that this goal is being implemented successfully by our team," Rajebashvili concludes.
This article was created with the assistance of the European Union and the German Government. Its contents are the sole responsibility of GIZ and do not necessarily reflect the views of the European Union and the German Government.