With the best panorama of Old Tbilisi, delicious dishes and a harmonious environment, the View & More terrace-type restaurant is ready to entertain you in any season of the year and make every minute spent here unforgettable for you.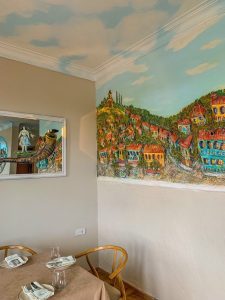 View & More has added a new space on the third floor of a restaurant. The new part of the terrace was painted by the famous Georgian artist Nodar Chipashvili, who is included in UNESCO, because painted the entrance hall at number 6 Chovelidze. As for View & More, he created interior of the third floor in View & More with 3D Georgian ornaments and landscapes, which are painted on the walls.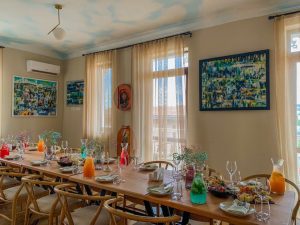 The Heart of the city View & More has become a favorite gathering place for the public shortly after its opening, which has recently been rebranded and renovated and returned to its loyal guests with a new name, an updated menu and a changed interior. Any event and corporate party can be planned here. It is possible to reserve both floors of the terrace together for small weddings and corporate parties.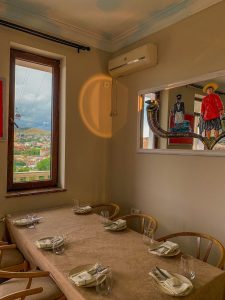 The View & More team also thought about people who are always busy and need a comfortable space outside the office for work or business meetings. Thus, there is everything here that will make the heart of every guest happy and will make the time spent at work so pleasant for you with its modern Georgian guest-hospitality that you will want to come back here again and again.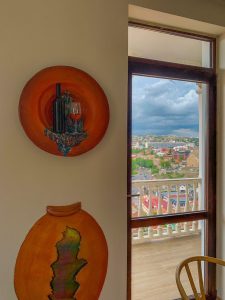 By Mariam Mtivlishvili