NB Atelie is a Georgian sports and freestyle clothing brand that always cares about the comfort of the customer, offering affordable, sophisticated, and comfortable products. We talked to designer Nata Beridze to find out more.
Tell us NB Atelie's story.
I have always had a great interest in current events in the field of fashion. And I always wanted to create clothes in which I felt comfortable. Two years ago, I made this wish a reality and began selling my products to customers as well.
What kind of services and products does your company offer?
NB Atelie is a brand that offers comfortable and practical clothing. With us, you will find clothes with the highest quality, variety of styles, and color palettes; clothes that will make you feel comfortable while having an effect on those around you on a daily basis.
What features make NB Atelie stand out from other companies on the market?
NB products are of high quality, and our studio staff are qualified and competent. We pay special attention to high quality, materials, and the sewing process, so that the final product meets the needs of the consumer.
What should customers expect when entering your e-store?
They'll find a variety of products, including men's and women's sports doubles and bottoms. NB Atelie always cares about customer comfort, so it mainly produces casual style outfits.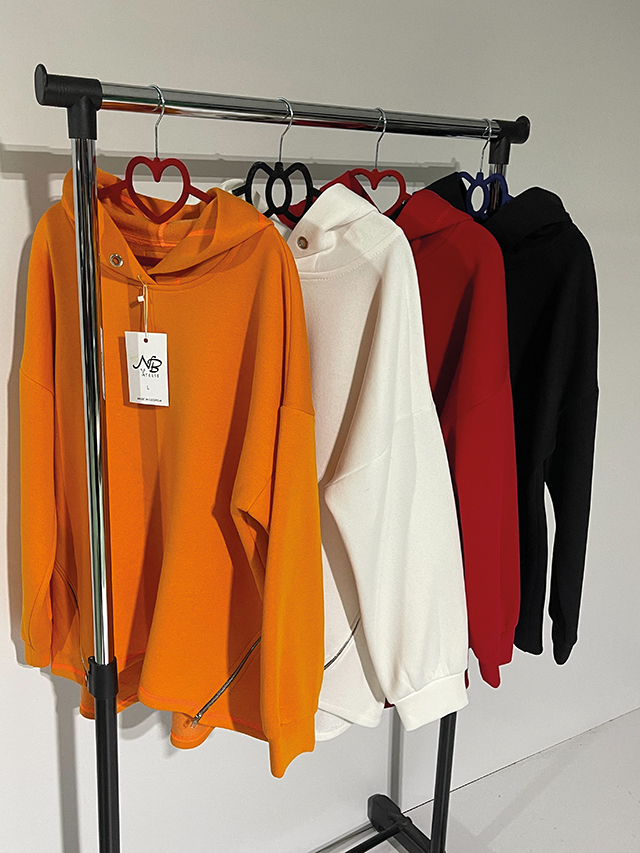 Describe the process of working on the products.
I start working on a product by thinking about every detail, then transfer the idea to a piece of paper and create new models with my constructor.
What are your future plans?
I plan to expand and create a showroom. My main goal is to offer interesting and accessible news to the public every month. At this stage, our users can contact us on social networks Facebook – NB atelie / Instagram – atelie.nb.
By Ketevan Tukhashvili, Translated by Ketevan Skhirtladze