From today, you can find Luca Polare ice cream in all Goodwill hypermarkets. The company started producing packaged ice cream last year to sell in its own network, but, due to high demand, they decided to develop the brand's industrial line and this year signed an exclusive partnership with the Goodwill chain, within the framework of which Luca Polare ice cream will be available in the network's four hypermarkets in Tbilisi and Batumi.
"With the development of the brand, in response to market changes and the demand of our consumers, our directions and categories are expanding. Last year, we presented the first Georgian packaged premium ice cream in our network, which makes the whole team very proud," says Tea Tabagari, Director at Luca Polare.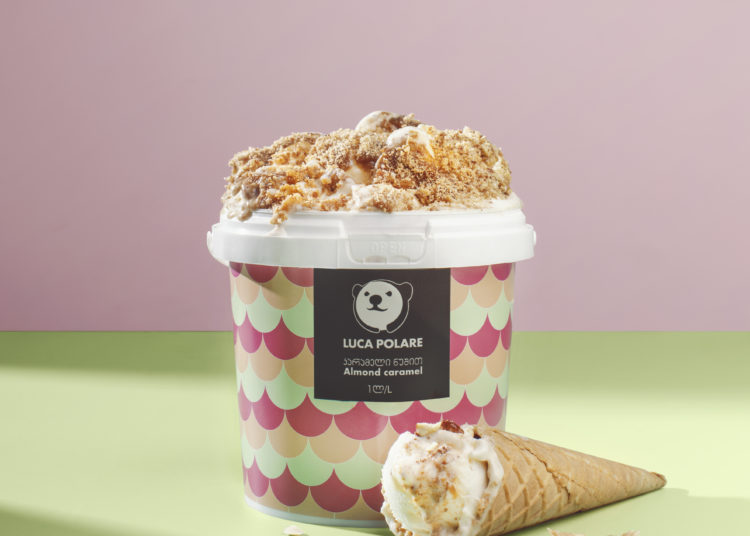 "We are kicking off this season with an expansion, and ice cream lovers will be able to buy their favorite assortment of our packaged ice cream at Goodwill too.
We are confident in the success of the new direction, and we promise our guests and supporters much more news as the year progresses," she noted.
At this stage, 5 types of ice cream will be presented in Goodwill: chocolate, bourbon vanilla, caramel with almonds, pistachio, and Stracciatella, which will be periodically changed and diversified.
"Our packaged ice cream is a real 'take away happiness,'" says Ani Tsitskishvili, Luca Polare Public Relations and Marketing Manager. "And by having it available in hypermarkets, more people will be able to take home the emotion and pleasure that comes with our ice cream!"
***
Luca Polare is a chain of ice cream parlors that offers up to 70 types of ice cream and exclusive coffee. The brand has been operating in the Georgian market for 13 years and is currently represented in 5 cities throughout Georgia, with 12 branches in Tbilisi, 1 in Rustavi, 4 in Batumi, 1 in Kobuleti, and 1 in Kutaisi.