The Kutaisi International University (KIU), which opened its doors last year, proudly hosted the Central Eurasia Leadership Alliance (CELA) 2021 Reunion and Board Meeting on August 13-14. CELA, a nonprofit organization founded in 2002, is the premier network for Central Eurasia's leaders to consistently expand their leadership skills, grow their professional network, and enhance the positive impact they make on their families, businesses, and communities.  With 14 academies, more than 500 Alumni, 30 annual Reunions and 2 Global Network Summits under its belt, CELA has demonstrated its effectiveness in developing partnerships among its members for business, professional, altruistic and personal purposes.
CELA applicants are 28 to 42-year-old young leaders of Afghanistan, Armenia, Azerbaijan, Georgia, Kazakhstan, Kyrgyzstan, Mongolia, Tajikistan, Turkmenistan, and Uzbekistan, who are proficient in English and working in business, government, education and civil society. CELA is part of a 46-nation global network spanning North America, the Middle East and Southeast Asia.  These affiliated networks have grown rapidly over the past years and continue to expand in the service of developing better leaders throughout the world. CELA members are the innovators and the agents of change, the ones who make a positive difference in their societies and across the globe.
The CELA Reunion 2021 in Georgia welcomed friends from CELA, MELA, and SIBF, offering them business development opportunities while showcasing the beautiful country of Georgia.
KIU not only hosted the reunion participants during their meeting, but also offered them top-quality accommodation in the newly built dorms and the most up-to-date IT infrastructure. All participants were vaccinated for COVID-19 virus and received COVID tests prior to the event to ensure their safety.
A high-level board meeting was held on August 13, followed by a welcome dinner. After the close of the conference, 40 participants who had registered for the post-reunion excursion headed off on a tour of the Svaneti region for a four-day cultural program.
GEORGIA TODAY spoke to Kadyr Toktogulov, CELA's Board Director, and KIU's Chancellor Magda Magradze to find out more.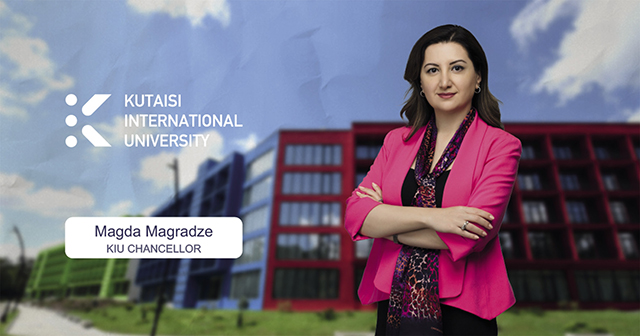 Kadyr, tell us about your partnership with KIU.
Due to the pandemic, this summer, we had to reschedule our program, so as not to risk any of our participants' health. We were planning to have a CELA Academy in Kutaisi this August, but because of the pandemic and large number of expected participants, even though many were vaccinated, we decided to postpone it and focus just on the Reunion instead, with a smaller number of guests. We hope that next year the situation will improve globally and in the region. Previously, we organized CELA academy at the American University of Bulgaria, and before that  at the University of Koc in Turkey. We decided to partner with KIU this year because of the excellent facilities it provides. It's definitely one of the best universities in the region. We're very excited about this new partnership.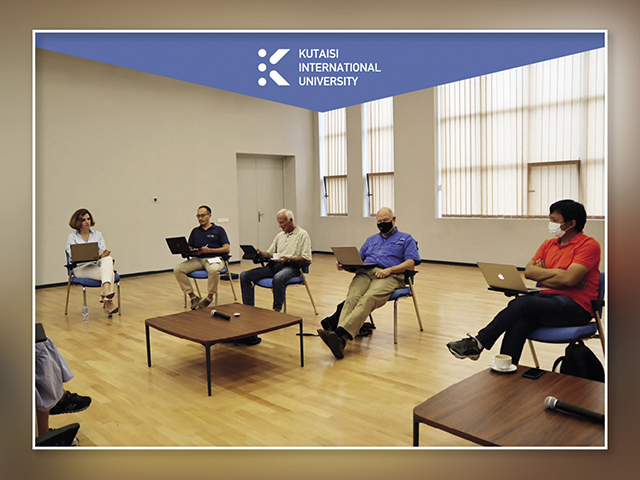 Tell us about the CELA-Georgia team.
We are an organization of more than 500 alumni, and Georgia has a very active group of members, one of the most dynamic teams within the organization, which is why we were confident enough to decide to move our CELA Academy to Georgia. Many of our alumni here are quite accomplished and successful, and have gained high positions- likely, your readers will have heard of some of them, for example former Prime Minister Nika Gilauri, Speaker of Parliament Kakha Kuchava, ministers, such as former Education and Science Minister Alexandre Jejelava ,deputy ministers, members of parliament, industry leaders and more. Thanks to our management program, we have a diverse and impressive team of CELA members, among them members who are part of founders of educational institutions like KIU. Dr. Natia Zedginidze, Dean of School of Management at KIU is CELA alumnus and we are proud to be working with her on the CELA reunion and academy.
Why did you decide to hold the Reunion in Georgia?
It gave us a chance to introduce CELA members to Kutaisi, to the facilities here, and for our members to see for themselves what a great partner we have in KIU.
At our Board Meeting, half of participants were online, but half actually traveled to Kutaisi, and got to make use of the excellent facilities at the university.
We already decided we will come back to Kutaisi next year, to run our Academy in the first weeks of August. We aim to have a meeting of partners and friends-of-partners in Kutaisi to celebrate the 20th anniversary of the organization, to remember 20 years of growing friendships and partnerships, and fostering regional cooperation.  The first CELA Academy was held in 2002. The organization was really ahead of its time when it began helping the countries of Central Asia and the Caucasus to stick together. The members have themselves brought these countries closer together through their professional and personal partnerships.
Over 40 participants from Central Asia, the Caucasus, and the US joined us at the event this month.
Whenever we get together, we don't just work, but also explore the countries we are visiting, which goes a way to strengthening the relationships we have within the network. Building relationships is part of our mission.
At the board meeting, we discussed our plans for the remainder of 2021 and looking ahead to 2022 and the big anniversary.
KIU is a fantastic institution, with top-class facilities and great leadership. Us coming here is also an opportunity to help our members connect with this great institution. And as I said, we have members with their own institutions, and inviting them here brings the opportunity of new partnerships for all.
Magda, what has KIU achieved since it opened?
KIU opened its doors to students in 2020. It's a new university, boasting the largest campus in the Caucasus region- a city within a city, with all the amenities and infrastructure needed for conducting high quality education programs. We already have 250 students. 50% of our faculty are international, from Germany; the rest are Georgian, educated abroad with PhDs and masters' degrees from leading international institutions.
KIU has launched very interesting projects already, not only in education but also in the cultural sphere. We have launched platforms that promote university and industry engagement, have started developing innovations ecosystem at KIU and many more. We want to become a hub in the region for this. Regional development is a priority for us, meaning not only Imereti-western Georgia, but the Caucasus as a whole.
What does hosting the CELA reunion mean to you and the university?
It is important for us to host events like CELA because this way, both the university and our colleagues, who are leaders in their fields in various countries of the region, will have an opportunity to see what KIU has to offer. In this way, we hope to attract more students and more faculty members, as well as new and interesting joint projects.
Next year, we hope the pandemic will not be as challenging as now, and CELA will have the chance to run their Academy at KIU, and attract potential new members to CELA. For us, this networking opportunity creates a lot of avenues for partnerships.
Talking about investment and the tourism potential of Georgia, events like CELA are very important, because we have an opportunity to host leaders from different countries who can find various opportunities for partnership here in Georgia. And with the 2022 larger CELA event, we will have the chance to host industry, government and private sector leaders in Georgia, to promote launch of possible new collaboration and partnerships.
What did KIU offer participants in terms of facilities?
We have a large campus, which includes housing and facilities that can host conferences and both indoor and outdoor events.
We offer comfortable accommodation for the participants, and internal transportation shuttles, IT infrastructure- in short, everything you need for a well-organized conference.
There is nothing like KIU in Georgia. It is large, it is safe, it has all the amenities in one place, plus it has the beautiful Kutaisi and Imereti region around it, offering wonderful and important man-made and natural cultural heritage sites (Gelati Cathedral, Sataplia Caves, etc).
We were very happy to welcome colleagues from the United States and other countries during this Reunion- it means not only KIU but also Kutaisi and Georgia are promoted among the leaders of other countries.
CELA TESTIMONIALS
Arpi Karapetyan, Founder and Managing Partner of Cascade People & Business, Armenia: "For me, CELA is a new planet, full of interesting people, ideas and challenges. Once you are in, it is difficult to be out. Why? Just because of the incredible energy and spirit that this network gives to you. You really get a chance to revise your goals and strengths, to get the "objective" feedback and find people who care about you and your well-being. CELA 13 gave me a new breath and made me think about myself and community from another angle. CELA is the best present you can give to yourself, if you are a curious, brave enough and developing personality."
Rashad Bayramov, Modernization & Transformation Manager, BP Azerbaijan Georgia Turkey Region, Azerbaijan: "If I had to use one word to describe my CELA experience, it would be sincerity. Now, that may seem like an odd word to describe a leadership program but this is what makes CELA unique. Faculty, staff, guest speakers, participants – they all sincerely want you to understand who you are and where you are going in life. The ten-day jam-packed academy is such an emotional roller-coaster that you are guaranteed to re-emerge as a new person – from slightly altered to fundamentally shaken. And just when you think the program is over, the real journey begins."
SALQE CHARCHOSHI-BOX
SIBF (Society of International Business Fellows) is the parent organization of CELA, SEALA, MELA and SIBF LA. Formed in the US by a group of CEOs, corporate executives and leading entrepreneurs about 35 years ago to bridge the gap between regions. They were profoundly tired of the usual off-the-shelf trainings and wanted to share with up-and-coming business and civil society leaders in all parts of the world the practical knowledge and leadership tools that they had experienced and used with success in their own professional lives.SIBF (Society of International Business Fellows) is the parent organization of CELA, SEALA, MELA and SIBF LA. Formed in the US by a group of CEOs, corporate executives and leading entrepreneurs about 35 years ago to bridge the gap between regions. They were profoundly tired of the usual off-the-shelf trainings and wanted to share with up-and-coming business and civil society leaders in all parts of the world the practical knowledge and leadership tools that they had experienced and used with success in their own professional lives.

Kutaisi International University (KIU) is a new public university that opened in 2020, located in the city of Kutaisi, Georgia.  KIU is a campus-based university spread out on a beautiful 150 hectares of forrest. KIU offers modern and state-of-the-art laboratories, student facilities, cafeterias, libraries, co-working areas, an interactive learning management system, all of which create a forward-thinking technology-oriented educational ecosystem.
KIU launched offering academic programs starting from 2020-2021 Academic Year and 246 students study at the following undergraduate degree programs: BSc in Computer Science; BSc in Mathematics; BSc in Management.  The aim of the university is to develop gradually by offering new programs to prepare highly qualified workforce and human capital that will promote economic growth and development of Georgia and the entire region.
International Charity Foundation CARTU is investing over 1 billion Euro into the development of the Kutaisi International University (KIU) project. KIU's strategic partner is the Technical University of Munich (TUM and TUM International).