Ahead of The International Tourism and Business Forum, we had the privilege of interviewing Bassam Jaafar, Owner and Director of Pro Vision and Aya Travel. The forum is a premier event in Georgia that aims to bring together experts and practitioners from various industries. The convergence of these sectors not only showcases the country's potential but also highlights the synergies that exist between them. In this article, we'll delve into the industries and sectors represented at the event, the forum's structure, the achievements of Aya Estate, the role of foreign direct investment in Georgia's economic development, and key speakers and topics of discussion at the upcoming event.
Key Industries and Sectors at the Forum
The International Tourism and Business Forum stands as a pivotal platform, uniting an array of industries that contribute significantly to Georgia's economic landscape. Among the sectors brought under its expansive umbrella are travel and tourism, real estate and development, and industry and trade. These industries, while distinct in their operations, share a web of connections that knit them together in the grand tapestry of Georgia's economic growth.
Consider the interplay between real estate investments and the thriving tourism and travel sector. Real estate developments, be it hotels, resorts, or residential properties, hold a profound influence on the choices and experiences of travelers. The availability and quality of accommodations often dictate the success and attractiveness of a destination. Thus, it's no surprise that investments in real estate become integral to enhancing the tourism and travel industry. This symbiotic relationship contributes significantly to the country's economic prosperity.
Georgia's reputation as a secure and stable investment destination further adds to its allure
Moreover, the convergence of these diverse sectors creates a dynamic platform to explore the vast potential of Georgia's real estate and investment landscape. It is within this forum that experts and practitioners from various domains gather to discuss, share, and envision the future. The collaborative exchange of ideas and insights fosters innovation and opportunities, propelling the nation toward a brighter economic horizon.
Structure of the Forum
This event, spanning two immersive days scheduled for November 13-14, is a treasure trove of insights and opportunities. The first day sets the stage with a lineup of speeches delivered by esteemed government representatives, associations, and Destination Management Organizations (DMOs). Their words resonate with authority, shedding light on the strategic directions and policies that underpin the economic landscape. The second day unfolds as a whirlwind of workshops, discussions, and invaluable networking opportunities. Workshops, meticulously curated to cater to a diverse audience, span an extensive spectrum of topics. Whether it's unraveling the complexities of travel and tourism, delving into the intricacies of real estate and investment, or exploring the realm of security and safe investments, each workshop stands as a pillar of knowledge and a catalyst for growth.
The event, scheduled for November 13-14, will be a treasure trove of insights and opportunities
These discussions that transpire within the forum's walls serve as a fertile ground for the exchange of experiences, insights, and ideas. They foster a climate of collaboration, where partnerships are forged and visions aligned. Attendees, spanning various industries and sectors, find common ground to explore innovative strategies and chart the course for a brighter economic future. In the midst of this knowledge exchange, the forum orchestrates a platform for B2B (business-to-business) meetings. This tailored space invites investors from around the world to engage with Georgian companies, weaving a web of connections and collaborations. These interactions not only enhance the potential for successful partnerships but also amplify the impact of the event on Georgia's economic landscape.
Aya Estate's Impact on the Georgian Market
Aya Estate embarked on its journey into the Georgian market with a compelling vision – to harness and capitalize on the vast real estate and investment potential that the country had to offer. Now, as we look back after a year of operations, it becomes abundantly clear that Georgia stands out as the quintessential destination for such ambitious endeavors. The real estate market in Georgia has experienced nothing short of a meteoric rise this staggering growth isn't merely a statistic; it's a testament to the robust and dynamic nature of the Georgian real estate landscape. The country's property market has been a beacon of opportunity, attracting the attention of investors, both local and international, who recognize its immense potential.
As an affirmation of Georgia's investment-friendly climate, the nation proudly holds the distinction of being ranked as the seventh easiest country in the world to do business. This accolade is not just a badge of honor but a beacon for discerning investors. It underscores the ease of conducting business in the country, making it a magnet for those seeking not only prosperity but also efficiency and streamlined processes. Furthermore, the stability that Georgia offers, along with its promising economic environment, solidifies the nation's status as a strategic choice for those in pursuit of secure and highly lucrative investment opportunities. In this land where tradition and modernity converge, a world of possibilities unfolds for investors, promising not just returns on investment but a partnership with a nation on the cusp of economic greatness.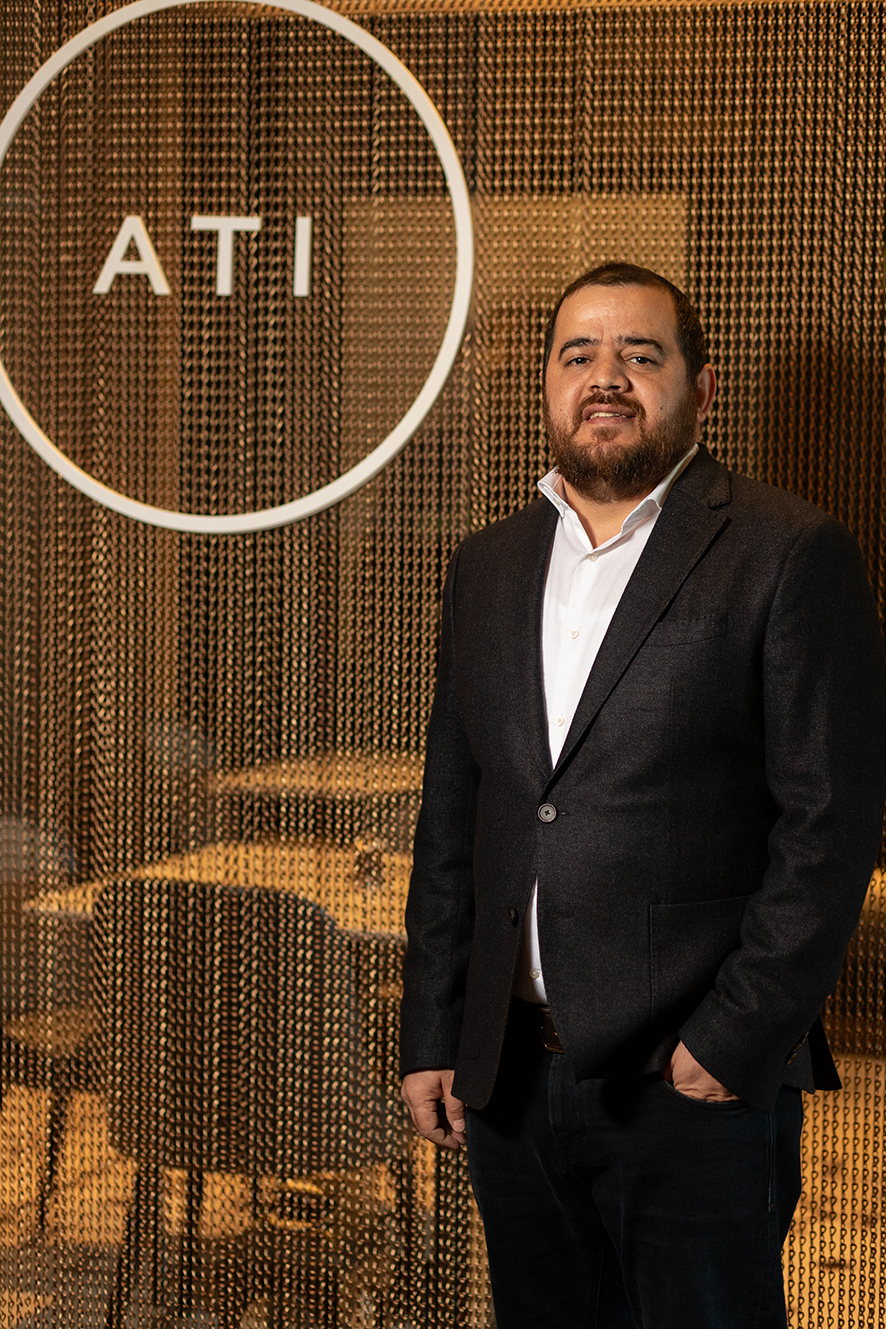 The Role of Foreign Direct Investment
Foreign direct investment emerges as a cornerstone in molding Georgia's economic development and illuminating its promising future prospects. The nation's remarkable resilience during the throes of the global pandemic, coupled with its unwavering trajectory of economic growth, underlines its standing as an enticing hub for foreign investors, setting the stage for a transformative journey of prosperity. As the world grappled with the challenges posed by the pandemic, Georgia exhibited a resilience that captured the attention of global investors. Its ability to not only weather the storm but continue its economic growth trajectory underlines its robustness. This resilience, amid adversity, underscores Georgia's status as a beacon of hope for investors, promising a stable and thriving environment even in the face of global uncertainties.
Sessions will encourage European and American Muslim-owned businesses to consider establishing factories in Georgia
Georgia's reputation as a secure and stable investment destination further adds to its allure. Investors seeking safe havens for their capital find solace in the nation's consistent adherence to principles of security and stability. It's a place where investments are not merely nurtured but fortified, promising returns while mitigating risks. Moreover, the distinctive trait of Georgia's consistent economic growth, both before and after the pandemic's upheaval, sets it apart from many other nations. This unbroken trajectory signifies not just a commitment to progress but a reliable partnership for investors. Georgia's economy doesn't merely rebound; it resurges, thriving and adapting to changing global dynamics. In the realm of foreign direct investment, Georgia stands not only as an attractive option but as a wise one. The future unfolds here, rich with potential and rife with opportunities, promising investors a remarkable journey of growth and prosperity in a land of resilience, security, and prosperity.
Key Speakers and Topics of Discussion
The International Tourism and Business Forum, with the esteemed partnership of official sponsors including Sheraton, Sisno Group, Bahrain Zari, and Halal CCI, alongside other Georgian and international companies, promises to host international leaders, CEOs, and top managers in a grand gathering of visionaries and thought leaders. The event's agenda encompasses a wide spectrum of subjects, setting the stage for enlightening and transformative discussions. Among the prominent topics slated for discussion, a central focus will revolve around the intricate link between security and safety and their profound impact on investments. These discussions, bolstered by the support of official partners and sponsors, promise to deliver invaluable insights for attendees, shedding light on the multifaceted nature of investments in today's global landscape.
As the event unfolds, participants can eagerly anticipate sessions that passionately encourage European and American Muslim-owned businesses to consider establishing factories in Georgia. This call to action is grounded in the advantageous trade agreements and the country's strategically advantageous geographical location, further underscored by the backing of official partners and sponsors. These discussions not only emphasize the immense potential that this partnership presents but also highlight Georgia's unique position in fostering international business collaboration. In this environment of intellectual exchange and cross-border collaboration, the International Tourism and Business Forum becomes not merely a gathering of minds but a crucible of ideas, opportunities, and partnerships. It is here that the future of international business prospects takes shape, where leaders and visionaries come together to chart a course toward a prosperous and interconnected world, buoyed by the support of their official partners and sponsors.
Expert Insight and Collaborative Growth
The participation of industry experts lends unparalleled credibility to the forum. With their wealth of knowledge and experience, these experts can provide invaluable guidance to attendees. Their insights into market dynamics, emerging trends, and best practices can serve as a compass for investors looking to navigate the complex terrain of real estate and tourism in Georgia. The collaboration and exchange of ideas fostered by the forum contribute to the collective effort of unleashing Georgia's full economic potential. It is through such platforms that diverse industries converge, creating synergies that have the power to drive innovation and foster sustainable development. The forum is not merely an event but a catalyst for forging connections and partnerships that can lead to lasting economic growth and prosperity.