52nd Carrefour branch opened at Hualing Plaza on September 10.
The largest shopping center in the Caucasus "Hualing Tbilisi Sea Plaza" promises customers exciting autumn and from today, September 10, the hypermarket "Carrefour" will operate in the shopping mall. In connection with the 9th anniversary of operating in Georgia, Carrefour customers are expected to receive endless points, gifts and promotions in the new branch.
Jerome Akel, Carrefour CEO, said at the branch opening ceremony that he was pleased with Carrefour's operations in Georgia and such rapid expansion.
"Many local manufacturers and suppliers are developing with us. Through this kind of cooperation, we are directly and indirectly creating jobs for local citizens," said Jerome Akel.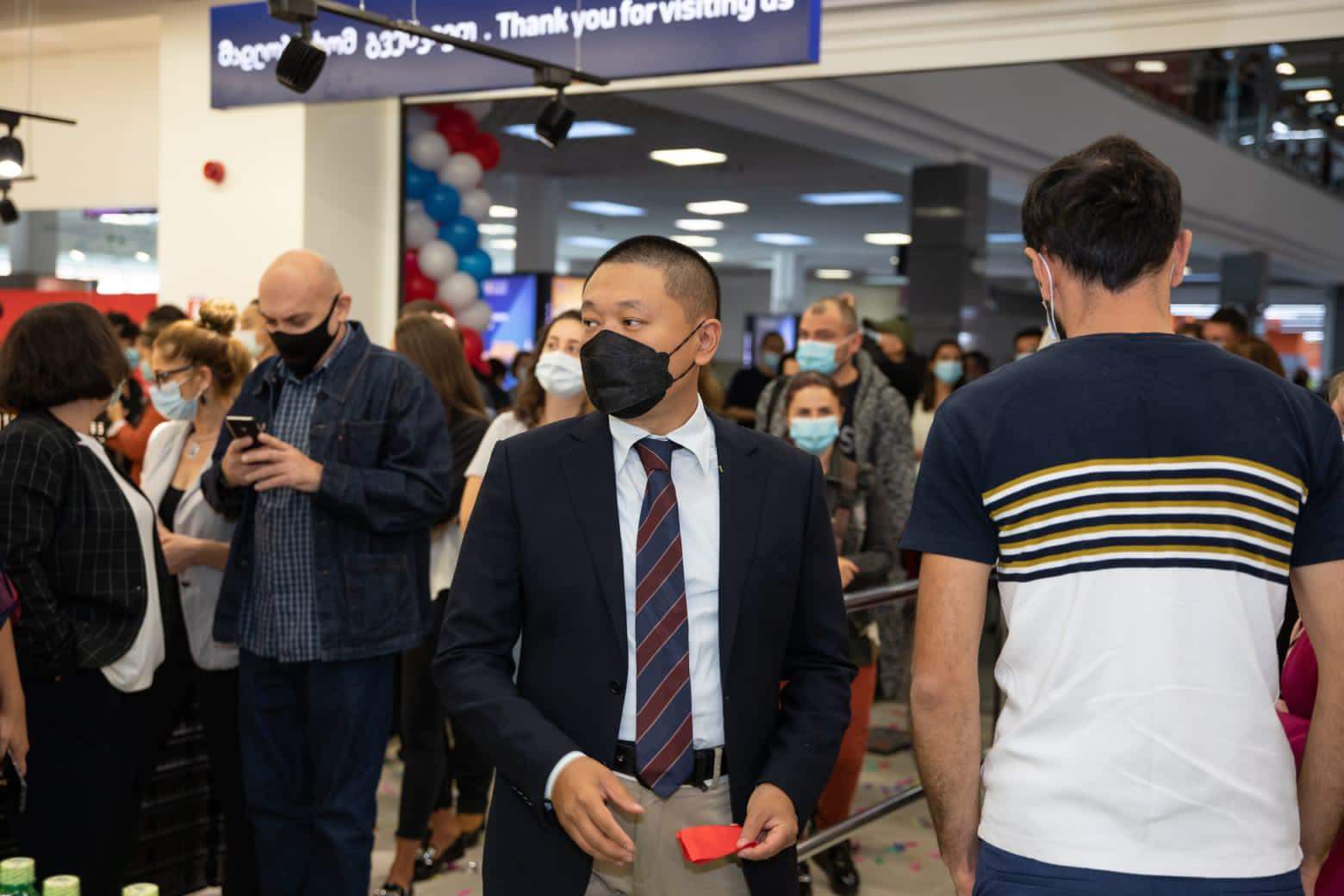 "Hualing Tbilisi Sea Plaza," which is the largest center in the Caucasus region and its total area is 110,000 sq / m, turned out to be quite attractive for retail companies. The largest hypermarket of construction and repair materials in the Caucasus "Mihouse" has been operating there for more than a year.
Tiko Maghradze, General Director of Plaza, says "Hualing Tbilisi Sea Plaza" is a mall of a different concept, where everything will be provided for home, with such a large assortment that customers will not need to go elsewhere – everything will be available in one space.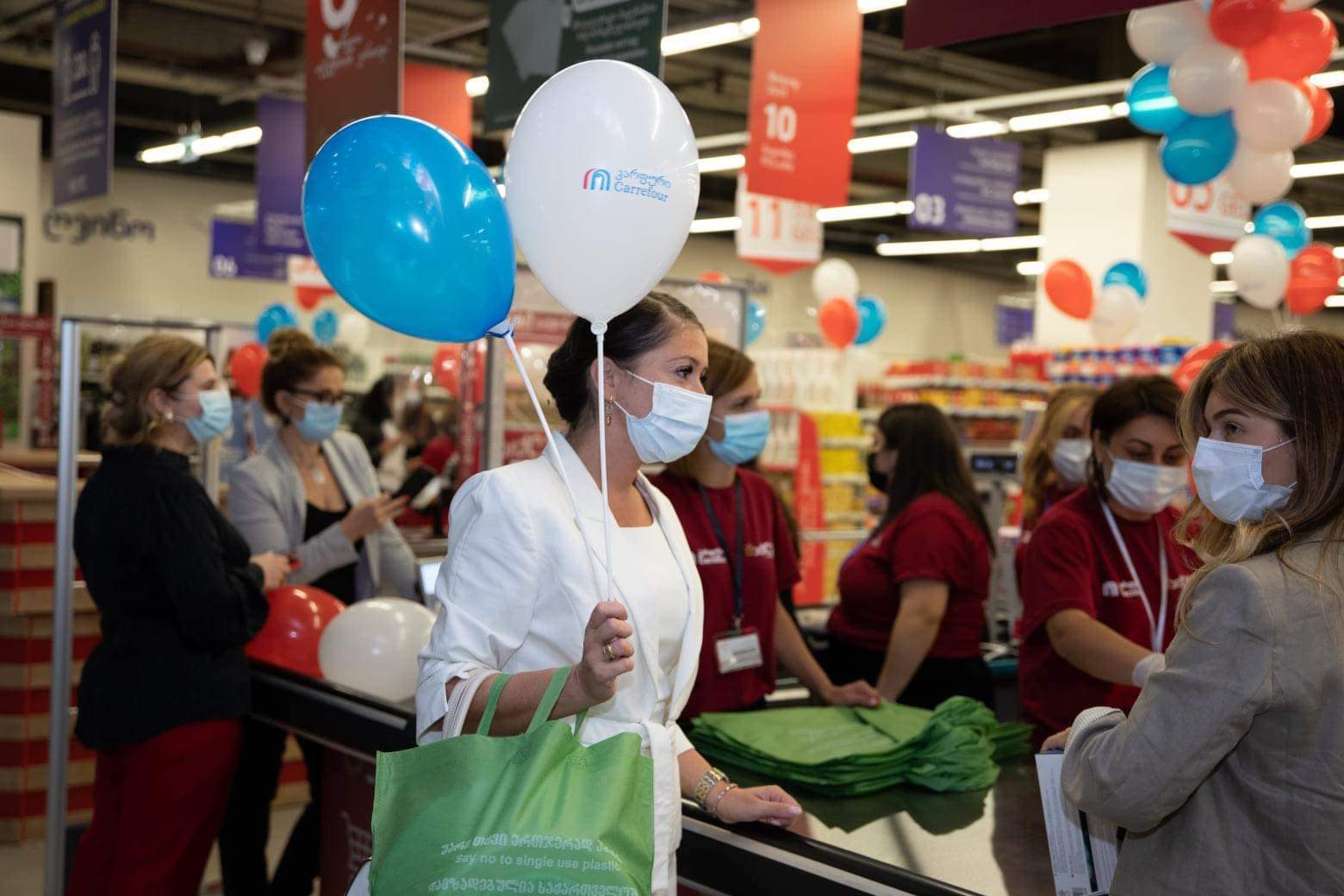 "As part of the full development of Hualing Plaza, it is planned to create different concept spaces for customers. At the moment, the construction and repair materials hypermarket Mihouse is already functioning in Plaza, where 60 000 different products are presented.
"Today, Carrefour opened here, and leading manufacturer brands of appliances will enter the center, the same floor, in mid-October. At the moment, we are in the stage of active negotiations with various furniture and equipment companies, and what I can already say for sure is that furniture stores – Ashley and Embawood will open in the Hualing Sea Plaza in the near future.
"The mall's new concept is "Everything for home," which means that customers can buy any products needed for the home, starting with construction and repair materials, ending with appliances, furniture, textiles and home accessories. In addition, we open up functional spaces such as pharmacy and banks.
"It is also important that we plan to open a "Made In Georgia" space where people who come to us will buy local perfumes, gift items and a variety of other products.
"We have one of the most unique concert halls and exhibition spaces in Tbilisi. In the pre-pandemic period, we hosted a lot of events here. Among them were various presentations, conferences, exhibitions. Our space was used by individuals as well as companies and government agencies. We hope that after the end of the pandemic, we will offer many more interesting news in this direction to the people of Tbilisi and the guests of the capital," said Tiko Maghradze.
Brands of digital technology and home appliances are scheduled to open in Hualing Tbilisi Sea Plaza starting October 15, including brands such as Alta, Beko and Zoommer. The company says Plaza will open various concept stores in its space once every two months, accompanied by grand promotions and promo offers.
Tiko says that active negotiations are underway with the House of Justice to open a new branch in Hualing. Providing such a service in Plaza will further facilitate the provision of legal services to the local population.
During the coronavirus pandemic, there is a mass vaccination center operating on the territory of Hualing Plaza, where citizens can be vaccinated without prior registration.