An important partnership has been established between Hualing Free Industrial Zone and BB Leasing, enabling interested entrepreneurs to take advantage of a unique joint offer created by these two daughter companies of the Hualing Group.
The offer envisages financing the leasing of machinery required for production projects under special conditions in Hualing FIZ and providing infrastructure facilities for businesses.
"The foundation of a new partnership model has been laid between Hualing Free Industrial Zone and BB Leasing, that enables FIZ-interested entrepreneurs to take advantage of unique joint offers that include financing of leasing equipment under special conditions that are necessary for manufacturing projects, as well as infrastructure spaces for businesses within the framework of this offer," Soso Nibladze, CEO of Hualing Free Industrial Zone told Entrepreneur. "This partnership is of great value because it is very important in the industrial sector, in general in the structure of initial capital investment, building costs in buildings as well as machinery. Compositionally, most of the expenses go to these two directions. We offer ready-built buildings with post-pandemic special benefits, lease terms and moratoriums for a period of time, and now we offer leasing on special terms. In other words, companies will not need to apply for expenses in these two areas, and these funds will be used directly to purchase working capital or other operating expenses."
The offer gives a unique opportunity to both export-oriented Georgian entrepreneurs and foreign investors to start the production process with minimal initial costs, and to mobilize financial resources only to purchase working capital.
"This cooperation allows us to give potential customers the opportunity to take advantage of our joint unique offer," notes Kote Sulamanidze, CEO of BB Leasing. "An entrepreneur receives not only an infrastructurally arranged production area (in the industrial zone), but also the financing of the necessary factors needed for the production – for example, fixed assets, which require quite a large amount of capital. They can also use auto leasing or other vehicle financing from BB Leasing if needed. We understand the benefits of such collaborations especially well in BB Leasing. Our main advantages, as members of BB Holding is that the customer who comes to us, turns up in a kind of financial supermarket, where with one visit, they can easily and quickly buy quality banking, leasing or insurance products, thus saving time, money, and getting the most comfortable service."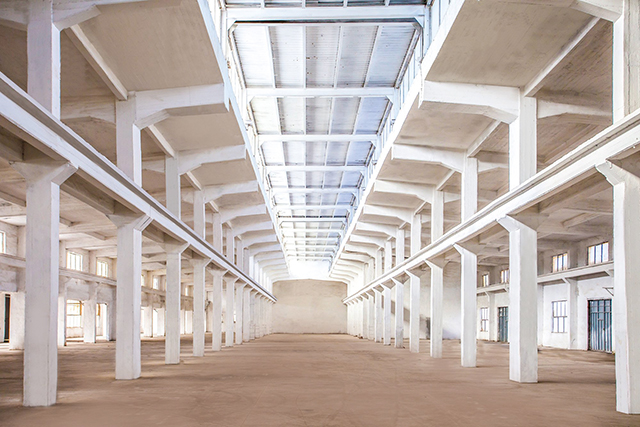 Hualing FIZ, in addition to offering a tax-free environment to interested investors, also provides companies with ready-built infrastructure (including various types of buildings from 100 sq.m. to 15,000 sq.m., ideal for both traditional, labor-intensive industrial areas as well as for the modern high-tech manufacturing sector.
As a result of all the above, an investor who comes to Hualing FIZ will enjoy the following privileges:
1. Tax-free environment.
2.Various choices of ready-built industrial and warehousing buildings with utility connections.
3. Moratoriums – exemption of companies from building lease for a certain period.4. Post-Pandemic Offer – Reduced Rental Rates
5. Possibility of financing fixed assets by BB Leasing.
6. Special offers on banking products and services from the Basis bank.
7.Local services – including assistance in manpower selection, obtaining a Georgian certificate of origin, environmental procedures, local logistics and cargo handling.
The submitted proposals create significant tangible conditions for the successful startup and development of various manufacturing projects by considering the listed components.
By Team GT