With Georgia suffering the severe consequences of low vaccination rates due to a slow vaccine roll-out and lack of enthusiasm among citizens to get the jabs, combined with apathy towards mask wearing and keeping a distance, it is often falling to companies themselves to push their employees to play it safe. GEORGIA TODAY contacted a variety of Georgian companies to get their take on vaccination and employee support.
Tamara Klibadze, HR Manager at Europebet, spoke to us about the support given to her team during the pandemic, and what incentives they offer staff to go and get a vaccine.
"We were one of the first companies to offer a remote working possibility to employees, a few days before the government announced it as a mandatory rule for all," she tells us. "Remote and hybrid work remains one of the most important options for us. Pandemic changes reality every day, so the company should be flexible and able to make fast decisions, especially when it comes to workplace safety.
"Throughout the pandemic, we did many workshops on staying safe, how to be productive and how to lead the team during remote work. We even ran several stand-up comedies and inspirational speeches via zoom to stay connected and lift the mood.
"We also keep track of our employees' moods by conducting monthly internal surveys."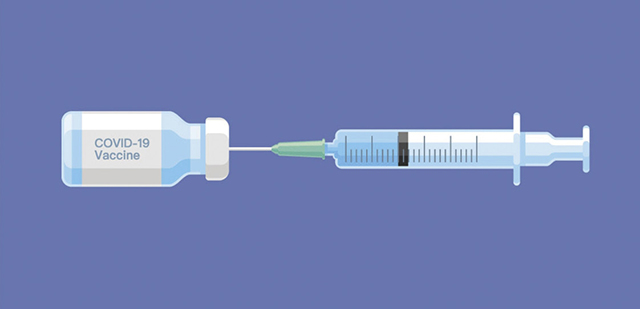 How did you protect employee health?
Besides staying remote, which is the biggest guarantee of safety, we provided work safety training dedicated to COVID-19 protection. Our office is fully equipped with all necessary safety materials (masks, gloves, a distance thermometer, hand and desk sanitizers, etc.)
What incentives are you offering to try and get your co-workers to vaccinate?
According to our internal survey, 54% of our employees are fully vaccinated or have had the first shot of the vaccine. To support vaccination and stop the spread of the virus, we offer exclusive benefits to our employees:
• A lottery for vaccinated employees – all vaccinated employees have a chance to win a MacBook pro or 1000 GEL voucher
• Vaccination day and the day after is a paid day off.
• We offer the possibility of remote work for two weeks during the summer for all employees.
• We offer three days of self-isolation to all after vacation.
Beeline

"Beeline aims to gain Covid Safe Company status and protect our employees, their family
members, and customers," they told us. "That's why, from July 5, Beeline's internal communication platform on Facebook Workplace launched a campaign dedicated to encouraging the vaccination process and raising awareness about vaccination. The aim of the campaign is to provide accurate information to employees and motivate them to get vaccinated."
At the very beginning of the campaign, research was conducted to determine the number of vaccinated employees and to get feedback on the issue. Research is ongoing and all employees are aware of the updated results.
As part of the in-house communication campaign, Beeline provides employees with comprehensive information on the vaccination process in the country and around the world, informing them about the benefits for vaccinated people in the country, and answering frequently asked questions through relevant professionals and invited doctors online. A virtual library is available for each employee at the Workplace, where all the necessary information is gathered.
Beeline internal online talk show coffee break hosts vaccinated staff every week who share their experiences with colleagues.
An important part of the campaign is motivating and encouraging employees. In this direction, a photo-video competition "I got vaccinated" is underway. Employees can participate both as a team and individually by sharing photo-video material taken by them, which reflects the mood and life after the vaccination.
A specially selected jury will reveal the winner and award them with a variety of prizes. In terms of team involvement, employees of Beeline stores, departments, and directorates compete with each other for Covid Safe Team status and a shared prize.
"The attitude of the Beeline team towards the vaccination process is well reflected in our communication," Beeline says. "We all believe vaccination brings us closer to each other and to the end of the pandemic, that each vaccinated person makes a significant contribution to solving the world problem, and that alone is the only way to defeat an invisible enemy.
"The number of vaccinated employees in Beeline is growing by the day, which well reflects the overall spirit and endeavor as well as high social responsibility of our entire team."
TBC


To ensure the health and safety of its employees and consumers, TBC is urging them to get vaccinated against the Coronavirus.
To this end, TBC offers incentive activities to those who want to be vaccinated. In particular, for employees who get vaccinated from July 29 to September 1, TBC has the following motivational offers:
• The day of vaccination for staff will be declared a day-off;
• The first three branches with more than 80% of their employees vaccinated by September 1, will be rewarded with a weekend out-of-town vacation;
• All vaccinated TBC employees will receive a gift voucher from the TBC Brand Store;
• Funding will be provided for training courses for vaccinated staff.
"For us, the health and safety of team members is the most important concern," says Vakhtang Butskhrikidze, General Director of TBC. "With enhanced security measures and the greatest responsibility, we have passed peacefully through a difficult year and a half. Prevention, adherence to safety rules, care for each other and customers were especially important in this period. I believe that TBC employees and users will take responsibility for the process of virus prevention and vaccination."
The main task of TBC is to prevent the spread of the pandemic, to actively implement and protect the safety rules, and to take care of each other's health. To do this, the company urges every TBC member to take responsibility and get involved in the vaccination program.
Lemons.ge

Lemons.ge, a tech, design, and marketing company 10 years and going strong, told us that they have offered those employees who have been vaccinated or who will be vaccinated with two doses by the end of August, an additional 5-day holiday. If they have already been on leave and no longer want it, they can request the money-equivalent of those 5 days and get it with their next paycheck.
"In addition, all vaccinated staff will go on a one-day trip on the first Saturday of September to a hotel with a pool in Natakhtari, near Tbilisi," Lemons.ge reps told us. What a treat!
Alpha Home
Construction company Alpha Home is going one step further and offering clients who have been vaccinated twice a $20 discount on its Nutsubidze and Marijani projects.
Georgian Post

Georgian Post is supporting the voluntary vaccination of employees in Tbilisi and the regions, recognizing that vaccination against COVID-19 is important to improve the epidemiological situation in the country.
Georgian Post, with 2100 employees, has already registered those who want to be vaccinated and has provided for their vaccination.
Georgian Post is the largest national postal operator in Georgia, distinguished by a large selection of services, as well as the widest network of service centers. It is represented by 81 service centers throughout the country, 7 of those in Adjara. The purpose of Georgian Post is to provide customers with services included in the field of universal postal services.
By Team GT