As part of Hilton's 2030 Goals, it helps cut its environmental footprint by participating in a soap recycling program.
Hilton Batumi is celebrating Earth Week with a 'Soap For Hope' initiative. The hotel is taking action locally to help cut its environmental footprint in half, from water stewardship and energy conservation to reducing waste and leading community projects.
Team Members at Hilton Batumi are celebrating the 2021 Earth Week through the following activities:
To mark Earth Week, representatives of Hilton Batumi, together with Georgian Red Cross Society volunteers, visited the Elderly Day Center in Khelvachauri Municipality. They were presented with hotel-recycled soaps and other disinfectants to raise awareness in the local communities about fighting against coronavirus, as well as to emphasize the importance of reducing waste as much as possible. Special kits with hotel recycled soap, disinfection sprays, face masks and antibacterial wet wipes were distributed to the Red Cross volunteers as well.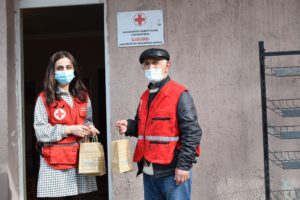 The program was implemented in a partnership with Diversey as well as the Red Cross Society.
Hilton is on a mission to redefine sustainable travel and tourism through Travel with Purpose, the company's corporate responsibility strategy. Hilton has committed to cutting it's environmental footprint in half and doubling social impact by 2030.
Hilton's commitment to the environment is embedded across the business and supported by LightStay: an award-winning, global corporate responsibility performance measurement platform. LightStay was developed and implemented by Hilton to provide a one-stop solution for reporting environmental, operational and social impacts.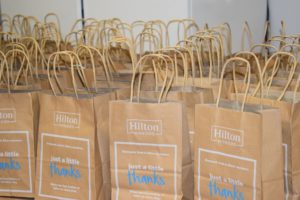 To learn more about Travel with Purpose, visit cr.hilton.com.