This is my personal account of how being the host of Airbnb shaped my personality and my business abilities, and helped me understand the Georgian tourism industry.
"Hey Helena, thank you for your quick reply! We will arrive late at night, depending on the border crossing. Is it ok?"
"I will wait for you here, no worries!"

This was my last communication with my Airbnb guests before shutting the door after a decade-long Airbnb and short-time business and residential rental experience. Every day as a hostess was a personal one: Never an automated message, never out of touch, never ignoring. When the time was right, my brother and I would leave some fruit and a bottle of Georgian wine for our guests, one of the main reasons Georgia is visited. When there was a very special occasion, like an anniversary or wedding trip, or simply a birthday, a bottle of champagne was in order. Soft pillows, check; comfortable towels, check; toiletries, check; restaurant and sightseeing suggestions or airport pick-ups? Absolutely.
Airbnb supply in Tbilisi has grown astonishingly. From 2016-2018, the average monthly Airbnb rentals in Tbilisi increased 2.5x
Interestingly, my last guests, a young couple, were from Russia. They came to Georgia having fled their country for an undetermined period and had found a safe, warm shelter in Georgia. My country has suddenly become the Casablanca of 2022, where everyone is welcome and accommodated, where they can find peace and work opportunities without being scared of being harassed by their government, and where they are able to express their opinions about Russia and the recent war and occupation. The couple said this is something they cannot do in public back in their homeland, let alone at home, where their parents strongly oppose Western views and values.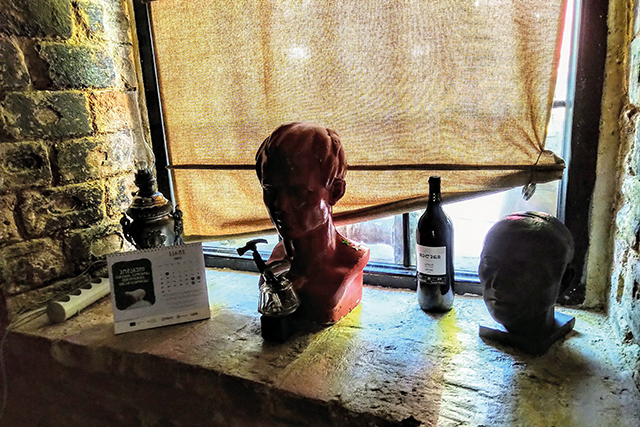 When Georgia was relatively unknown to the Airbnb community, I signed up on their page. I spoke to my young, curious brother about it and said. "Listen, we have this apartment which is sitting doing nothing, let's invest in an Airbnb!" Trying to find a reliable tenant was difficult. Small, picturesque apartments were cheap to rent and hard to market, while the large and centrally located houses and apartments with no character, just white walls and boring furniture, were the catch. So, we decided to give it a try, and as Georgia was beginning to market itself as one of the best ski, camping and simply gastro tourism destinations, I decided to register my modern apartment with Oriental twists, and my brother his old first-floor post-soviet era pad.
Alongside the success stories, there are some horror stories too
We were both stunned by the results. This is what people were looking for, not just somewhere to stay and enjoy their time. It seemed hotels in Tbilisi were lacking something beyond the pool and spa: It was clear incoming holidaymakers were looking for something much more interesting!
I offered them my antique Chinese and Thai artefacts to explore, and a wonderful library full of books about historic facts. My brother gave them a glance into the Stalin, Lenin and post-soviet eras, with the truth, complete with books and posters on the Gulag and the Stalin repression; something they would not find in the flea markets or in Gori, the birthplace of Stalin, where tourists still flood to the museum of one of the most famous or rather infamous soviet Georgians. My Airbnb was even featured on Georgian TV in a program about interesting and quirky interior designs.
Some of the reviews: "I could not leave the house; every item, every detail, is like being in a museum."
"Helena was super nice: She came personally to the apartment to bring us the key and also came for the check out. We talked a bit and learned a lot about Tbilisi. The apartment was just like in the pictures. Nicely designed and roomy. Thank you for everything, we are coming back."
"Everything exceeds expectations here! Big and clean house, great location, within walking distance of the Dry Bridge market and museums, a supermarket a two min walk away, and a cafe next door where you can have a breakfast. Excellent for this price!''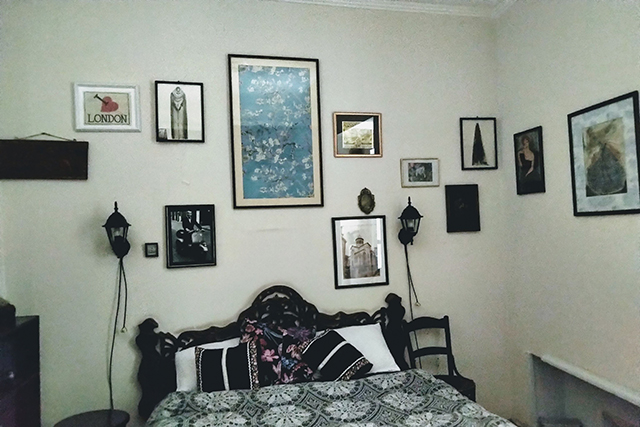 If we look at the statistics, emotions aside, Airbnb supply in Tbilisi has grown astonishingly. From 2016-2018, the average monthly Airbnb rentals in Tbilisi increased 2.5x from 4,200 properties in 2016 to 10,300 in 2018, generating a market worth $23 million, according to the researchers at Galt and Taggart. The latest numbers show over 28,000 properties available in Georgia, according to the Airbnb-Booking community on Facebook.
The statistics are indeed impressive, and Georgia continues to be one of the prime destinations for tourists; in March this year alone, total international arrivals stood at 188,394 persons – up 236.9% and accounting for 37% of the 2019 level. This growth was predominantly driven by an increase in tourist arrivals (up 210.6% y-o-y), recovering at 49% in 2019. Revenues also grew, and the Airbnb market made an almost full recovery, impacted by the migrants.
But the decade-long experience had to come to an end; although it was lucrative, I did not look at my Airbnb as a money-making tool, but rather as a phase to express my inner creative spirit. Nor did I look at it as my main source of income. No-one should believe you can get rich from it, especially if you spend so much emotion and energy creating the scenery.
Although it was lucrative, I did not look at my Airbnb as a money-making tool, but rather as a phase to express my inner creative spirit
And alongside the success stories, such as those experienced by the reviewers above, there are some horror stories too. People can damage your property, break your belongings, or steal them, or they may simply be people who do not like your taste in books or anti-Soviet propaganda items, such as Putin's picture with a footprint embossed on his face!
My advice? Always plan for the best, and try not to be disappointed if you get the worst. You may love your listing, but your guests may find it unsuitable. Clutter is unacceptable unless it's a mini "museum" item. If you are considering starting an Airbnb, please invest in a good bed, lock and WiFi. Allow pets. And always be available for your guests, even for stupid questions in the middle of the night. Do not forget: They chose you!
The reality is, there were many personal benefits from being a good host, but it took a lot of time (I even cleaned the premises myself alongside my usual cleaner, Mari), effort and money, and this also strengthened my decision to give it up. The Russian influx also contributed a lot to my decision. It now looks totally different and has a new host who has taken over to start a new life with the apartment. And so my Airbnb story ends.
BLOG by Helena Bedwell