Construction development company Gumbati Holding has been successfully operating in the Georgian market since 2014. So far, the company has four completed and three ongoing projects, one of which is Hippodrome Residence, which will be finalized by the end of the year. The company has enriched its portfolio with memorable projects like Vere District – a business center in Vera, Boulevard Gate in Batumi, distinguished by its unique architectural design, its current project in Bakuriani – Villa Kokhta Mitarbi, and its most significant project Vake Residence, a multifunctional residential complex in one of the capital's most prestigious districts, on Kipshidze Street. Construction of the project started last year.
As one of the directors of the company, Soso Machaidze, tells GEORGIA TODAY, Gumbati Holding projects include the most in-demand, prestigious, and tourist-attractive territories.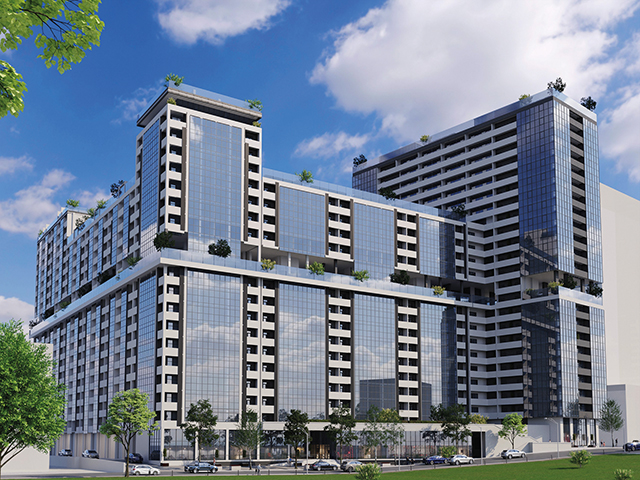 "We value quality and comfort, and those are our priorities for all those who become our residents. When people trust us, it means we have more responsibility, and we work on the following projects accordingly."
Machaidze tells us that before they decide where the next construction will be, they choose the location with great care.
"We take into account the lifestyle, requirements, and wishes of our segment, and we not only choose a place based on this, but also try to adapt to their requirements as much as possible during the design process. Perhaps this is why existing customers occupy a large share of our new projects," he says.
To learn more about Gumbati Holding, GEORGIA TODAY sat down with him and co-director Nato Bochorishvili.
"Business people and business owners are our main segment, for whom quality, comfort, and time are important, therefore they want to live in central areas, in multifunctional complexes, and receive all the necessary and important services in one space," Bochorishvili tells us. "Since we have been in the construction business for years and our customers are mostly the same segment, we already know their behavior well, and it is our own customers who dictate to us what the most desirable places they want to live in are."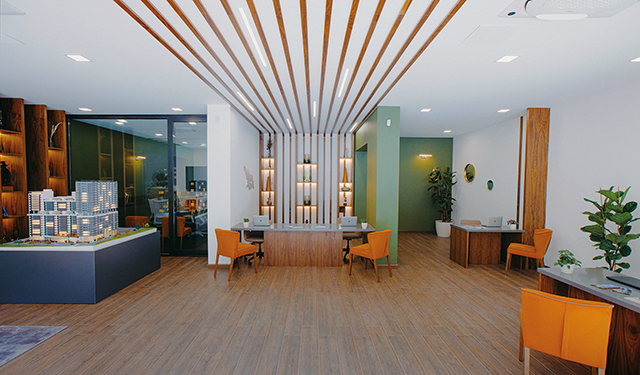 What is the company's development strategy?
"Over the years, Gumbati Holding has been a steadily growing construction and development company mainly covering the local market," Machaidze says. "This year, the company moved to a new stage of development with the construction of Vake Residence, which exceeds all the projects implemented so far. For the first time, we opened an independent sales space, where customers interested in projects can come and choose their ideal apartment on the spot. Over the last few months, we have literally doubled the number of employees, we are planning new projects and the expansion of our segment, and are set to move into foreign markets, which, in addition to the development of Gumbati Holding, will bring the possibility of creating additional jobs and will support the implementation of investments in our country.
"After eight years of stable activity, this year we moved to a new stage of development, a rebranding of sorts," Bochorishvili tells us. "Vake Residence is truly outstanding in terms of its scale, architecture, and design. More projects are planned for the future, and the sales office in Vake is just the beginning, as we're set to open sales offices in other locations as well. We believe that we can offer customers very interesting products."
What challenges do you think construction companies face today?
"Taking into account recent circumstances, the last 2-3 years have been full of challenges for business in general, which does not necessarily mean something negative, as challenges often lead to development and the discovery of different ways and opportunities," Machaidze notes. "The most painful challenge in the construction business is the increase in the prices of materials, which in general has led to an increase in the prices of apartments for sale."
"The increase in the prices of construction materials was really a challenge for the construction business and it remains so until now," Bochorishvili agrees, "but our company has so far managed to find alternative ways and avoid a significant increase in the prices of our projects. For Gumbati Holding, quality has always been and remains the main priority, and we can confidently say that we never spare resources to obtain the highest quality. We try our best to take into account the purchasing power of the customers and, where a price increase is necessary, to offer additional flexible payment conditions so as to balance the increased price."
Machaidze emphasizes that quality is the main priority for Gumbati Holding. The project construction company is represented by Gumbati Group, which has 24 years of experience in the construction sector. He adds that this is a company whose name is already known throughout Georgia adding, "Accordingly, we also know that by cooperating with them, we can guarantee quality."
"We use only the highest quality materials for every detail, not only for the construction itself but also for the finishing and renovation. This is why we have been trusted for years, which determines the company's name, image, and credibility," he says.
Consumer demands are not only limited to a well-planned home, but their interest in recreational spaces is always growing. How do you meet these demands?
"I agree with you," Bochorishvili says. "The demand for recreational spaces is increasing by the day, and it is difficult to allocate green spaces in densely populated areas. On the other hand, proximity to the city center is very important for business persons. We believe Vake Residence is the best answer to this challenge, with its 7,000 sq.m. of living area, green spaces in a closed, internal courtyard, a separate children's playground, as well as two levels of common use between the floors, with open terraces, where spaces for relaxation will be arranged and for various activities. In addition, we have apartments that come with their own terraces."
Tell us more about Vake Residence. Apart from the unique architectural design, what makes it stand out?
"Vake Residence is distinguished by its history, as the construction of this project is a big responsible for Gumbati Holding, as one of those projects suspended by another company in 2008. We took on the responsibility to complete it. The company gave the 200 affected tenants absolutely free of charge the same premises they had been waiting for for years," Machaidze says. "Other than this, we can proudly say that there is no multifunctional complex of this scale in such a central location. The residents of the project will have all they need- all the necessary services and products -without having to leave the area, in addition to a comfortable and modern living space."
"Vake Residence, which is being developed on a plot of more than 1 hectare, will be a multi-purpose complex which will include both commercial spaces and office spaces and, of course, residential apartments."
She points out that recreational spaces of this type and scale are not available in any project in the middle of Vake. Noting a painful issue faced by the residents of the central district is parking lots, Bochorishvili tells us, "The project includes a three-level parking lot for about 600 cars. I would like to emphasize that our project meets most of the requirements that are currently relevant in society. In addition, there are many more interesting elements in the complex, among them large stained-glass windowed apartments, as well as different views on both the Vake and Saburtalo sides," Bochorishvili explains.
What is the company's top priority?
"The main priority of the company is quality, as well as responsibility, which is how we approach all our projects and every detail," Machaidze emphasizes. "For Gumbati Holding customers' interests and wishes have always been important. We are the first critical assessors of our projects, we always think about what would be important for us if we were to choose an apartment for ourselves, and what are the important factors to consider when deciding important issues. We always listen to independent opinions, and often the whole team is involved in the evaluation system, because sometimes the third eye notices more than the one who is the author of this or that idea or project. As a result, we always reach the right results, and this is confirmed by the trust and confidence our residents have in us."
By Ketevan Skhirtladze