When free training is offered, it's worth checking out. My wife and I recently took advantage of such in Upper Svaneti's capital town, along with quite a few local business owners. Our trainers were from Tbilisi, helping us primarily with our online efforts. For some, this is a brand new thing; for others, like me, it has been a years-long effort, although the field is always changing and I always have more to learn. Lali went for a couple of days, and then suggested I take the last day, which I gladly did.
Our assignment was to come up with theoretical blog or social media posts for each of several different local businesses, and then "like" each other's work, or not. I amused myself, and apparently contributed, by thinking of slogans and some visual ideas, as well as offering some advice from many years of reading and writing.
For one of the members of the internationally renowned Svan singing group Riho, who has his own guest house with unique singing/dancing stays, I suggested: "Experience This," "Worth Singing About," and "It will Make You Sing". These and all my slogans had to be translated and adapted into Georgian, which I left to the native speakers, of course.
A maker of cheese whose product samples I found delicious was next. Happily, the slogan for making people smile for a photo, "Say Cheese!" gives the same effect in Georgian, a rare example of a successful multilingual effort, so we went with that. I also mentioned making a smiley face from cheese itself, and photographing that. The fewer words the better, in any case, and show, don't tell. Intrigue the viewer, and realize that you are competing with many others for their interest. Grab them and pull them in.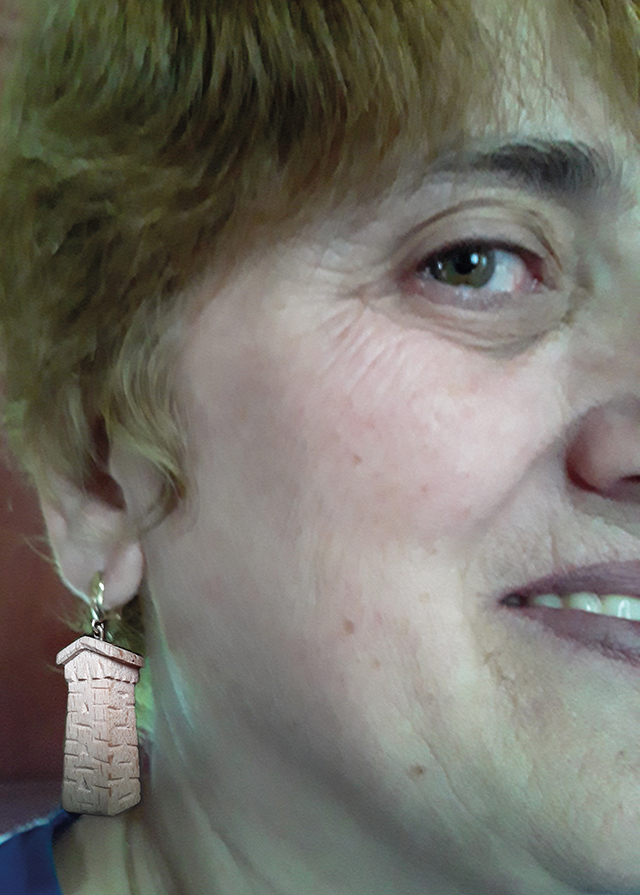 A new sweet and baking business? Here I was a bit stumped for something new, the word "sweet" almost being a cliché in such fields. But I suggested the most famous English quote of all using the word, spoken by Romeo to Juliet at the end of their first encounter: "Parting is such sweet sorrow." This will also have its formal and official equivalent in the Georgian translation, and brings both literature and a suitably conflicting mix of emotions into the action.
Finally, for a maker of fine local herb teas: "Warm your Soul". Here I added the image of a close-up shot of a traditional Georgian men's chokha garment, with its bullet-cartridge chest pockets containing test tubes of tea, each steaming up against the black fabric background so that the viewer will realize what it is. The steam is key, and will make all the difference in both accurate presentation and summoning of emotion. It was plenty of fun to see what we could bring to each business in the way of new ideas and the shortest, pithiest possible attention-getters. Then the training team switched to helping individuals either set up or optimize their online pages, of which there are many possibilities for free.
We need to realize that competition is a healthy thing in an economy and not to see each other as enemies because of it: we each have something unique to offer
The main things which my wife and I took away from the training were adding a meals symbol to our Google Maps site, and being more regular with our guest house's Facebook page to keep it fresh. Also, that simply editing these posts will actually make the Facebook algorithm see them less favorably and present them less often, which was certainly new information to me. But we have quite an extensive online presence already, all without cost; it simply needs maintaining.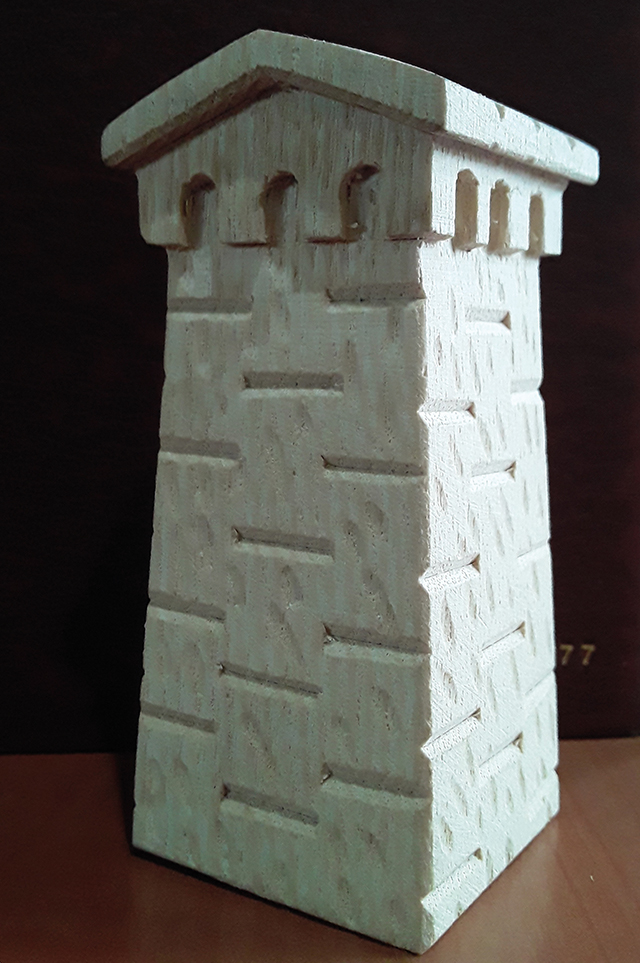 I brought some samples of carved woodwork which one of our neighbors makes. These include my wife's Svan tower earrings, with gold findings, which I had him make for her 50th birthday and really impressed the trainers. Also, a large tower-form pepper grinder which a friend of mine in Germany made for me from 100-year-old oak. (You can buy the mechanisms for these online, and YouTube offers many instructional videos on how to fit the wood and the mechanism to each other.) Jewelry or cheese-curing boxes, simple tower curios (although having a function is a great bonus), tower salt- and pepper-shaker sets, cheese boards, bowls, and much more are possible. We really want to push local talent to develop, show off, and hopefully make some money in the process. Felt work and weaving are other possibilities using local materials and styles.
It was very encouraging to have these people come all this way to help us, and we really appreciated their commitment to doing so. We also need to realize that competition is a healthy thing in an economy and not to see each other as enemies just because of it. Indeed, we do each have something unique to offer, and we can and should also go to each other for cooperation. My guests want Svan singing lessons, honey, cheese, a guide, horses? I know where to send them. Some things we can offer ourselves: driving services, introductions in other villages, cooking or photography classes. For the rest, we can just outsource. Instead of my feeling that the Svans' worst enemy is each other, and that they are ruled by jealousy, let's see that we are in this together for the common good!
BLOG by Tony Hanmer
Tony Hanmer has lived in Georgia since 1999, in Svaneti since 2007, and been a weekly writer and photographer for GT since early 2011. He runs the "Svaneti Renaissance" Facebook group, now with nearly 2000 members, at www.facebook.com/groups/SvanetiRenaissance/
He and his wife also run their own guest house in Etseri: www.facebook.com/hanmer.house.svaneti