In a recent business forum held in Georgia, key figures in the business and investment sectors gathered to share insights and discuss the flourishing opportunities within the state. Organized by the Founder of Provision Company, Mr. Bassam Jaafar, the event brought together industry leaders, including Mr. Shahin Bahadorani, the Managing Director of Sisno Group, and esteemed real estate and investment entrepreneur Dr. Fawad Qasim Wasil.
Mr. Bassam Jaafar's Vision and Forum Triumphs
Mr. Jaafar, the driving force behind the forum, expressed immense satisfaction with the positive feedback received. "The acknowledgment that the event was well-organized and provided a valuable experience affirms our commitment to delivering a platform that goes beyond expectations," he stated. The forum aimed to create a dynamic space for individuals to connect, exchange ideas, and explore promising business opportunities.
Reflecting on the success of the forum, Mr. Jaafar highlighted the comprehensive overview it provided of Georgia's multifaceted business landscape, including investments, real estate, and innovative projects. "This forum was designed not just to disseminate information but to act as a catalyst, sparking genuine interest and forging connections that have the potential to shape the future of businesses in the region," he explained.
Looking ahead, Mr. Jaafar expressed confidence in the event's ripple effect, foreseeing significant contributions to Georgia's economic landscape. "The prospect of facilitating and witnessing the growth of businesses in the region is not just a measure of our success but a testament to the collective efforts of everyone involved."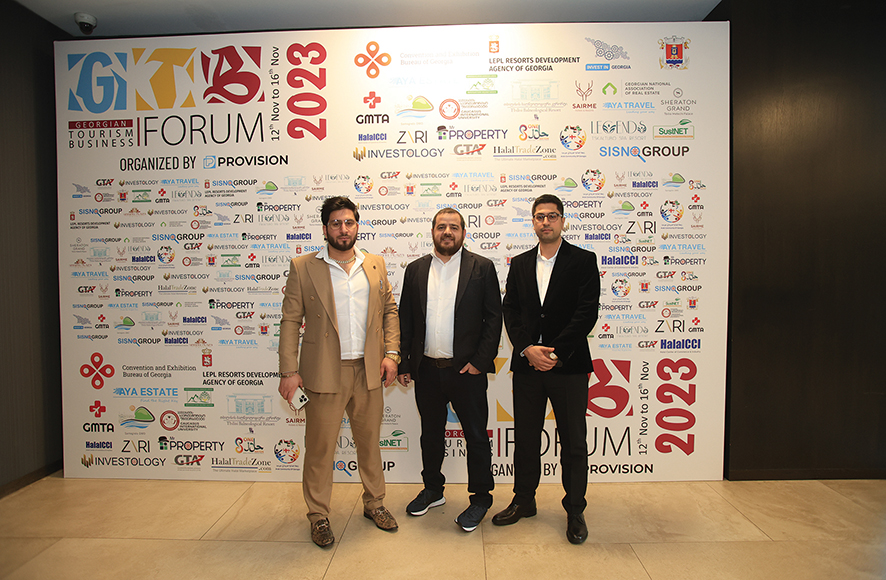 Forum Attendees: businessman Haider Al Ameen and businessman Rafat Jaafar Share Their Perspectives
Mr. Haider, an attentive participant at the forum, praised the event's organization and the valuable insights gained. "The exchange of ideas was dynamic and enlightening, offering a comprehensive overview of the potential this region holds for business ventures," he remarked. Mr. Haider expressed eagerness to make a substantial investment in Georgia, fueled by the discussions surrounding investments, real estate, and other projects.
Mr. Rafat, another forum attendee, shared his reflections on Georgia's impressive growth and the forum's role in solidifying his enthusiasm for potential business ventures. "The recent forum we attended only solidified our enthusiasm for this prospect," Mr.Rafat stated. He commended the forum's thoroughness and expressed confidence that the groundwork laid during the event would contribute significantly to the state's economic prosperity.
In both interviews, attendees Mr. Haider and Mr.Rafat underscored the forum's success in providing valuable information and inspiring active engagement in Georgia's promising business landscape.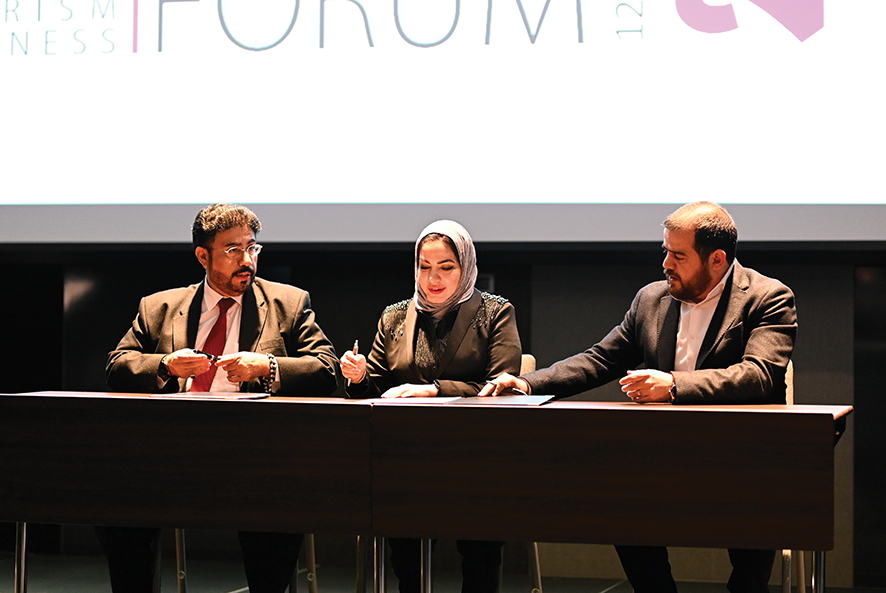 Dr. Fawad Qasim Wasil's Ambitious Vision
Dr. Fawad Qasim Wasil, a prominent real estate and investment entrepreneur, outlined the ambitious vision of 'Mr. Property' and 'Investology.' "Our journey reflects a commitment to simplifying the path for foreign investors in Georgia," he explained. The two entities aim to be the go-to brand for off-plan projects and a specialized firm for high-level investors, respectively.
Dr. Fawad emphasized the commitment to exclusive collaborations with safe companies and highlighted the strategic partnerships with international and Georgian business chambers. "By organizing and co-partnering in such events, we aim to boost foreign direct investment, contribute to economic development, and elevate Georgia's global standing," he highlighted.
In essence, 'Mister Property' and 'Investology' symbolize Dr. Fawad's commitment to unlocking Georgia's investment potential and contributing to its economic prosperity.
Mr. Shahin Bahadorani, a prominent figure in real estate investment and property management, delved into the mission and unique approach of Sisno Group. The company aims to offer comprehensive services that make foreigners feel at home in a new country. Mr. Shahin emphasized the importance of understanding the mentality of foreigners, highlighting the company's commitment to providing a holistic experience beyond real estate services.
Sisno Group's approach, according to Mr. Shahin, goes beyond language proficiency, encompassing cultural understanding and addressing diverse needs. In Mr. Shahin's view, this comprehensive approach positions Sisno Group as a companion in the journey of clients in an unfamiliar land.
In summary, the insights shared by Mr. Bassam Jaafar, forum attendees Mr. Haider and Mr. Rafat, Dr. Fawad Qasim Wasil, and Mr. Shahin Bahadorani collectively illuminate the success of the recent business forum in Georgia and the promising landscape it unveils for investors and businesses alike.