Pelamushyto appeared on the market in 2022 as a brand with a unique concept of Georgian desserts, offering modernized variations of the traditional Georgian sweet – Pelamushi.
Pelamushi is a traditional Georgian sweet made from grape juice and does not contain added sugar. The company uses the grapes such as Rkatsiteli, Saperavi, and Adesa. The company produces cold and as well as warm Pelamushi. Besides all of those, Pelamushyto offers customers a completely unique wine dessert, made from Saperavi wine, which can be purchased in cans.
When making desserts, the company uses only high-quality, natural ingredients, and most varieties are without added sugar, which makes the product even healthier.
Pelamushyto quickly become popular and within a few months, the startup grew significantly, both in terms of sales and the number of branches in the city.
Customers have a choice of different types and flavors of Pelamushyto, namely – with coffee, white chocolate, caramel, mulled wine, and of course, classics such as Adesa, Saperavi, and Rkatsiteli. In total, today Pelamushyto produces more than 10 types, both hot and cold.
In the near future, the brand plans to fully utilize the Georgian market and add branches, both in Tbilisi and in the regions. The company also plans to establish Pelamushi "on tap" in different locations.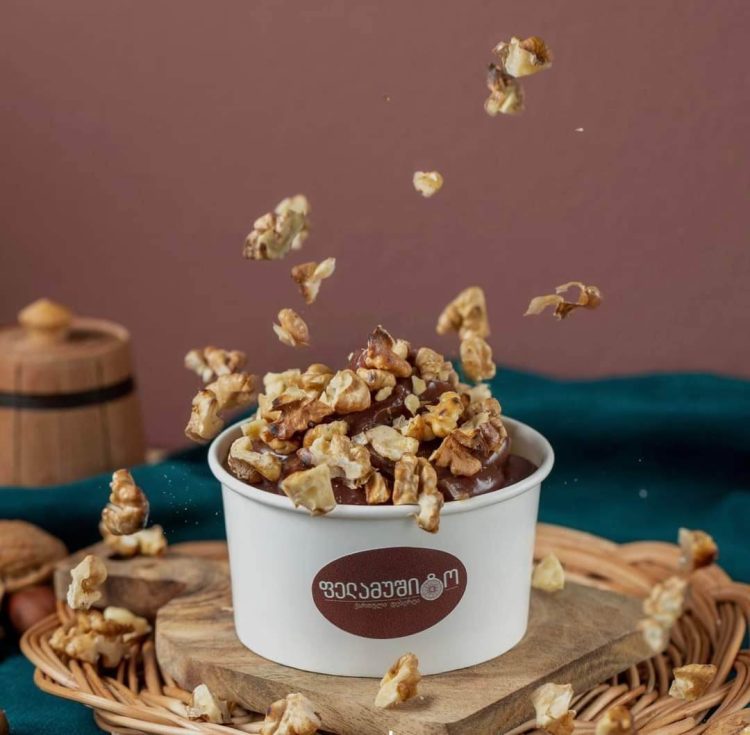 As for the long-term perspective, the goal of the brand is to become the first Georgian company to sell a franchise abroad and introduce the whole world to the sweetest side of Georgian cuisine.
Pelamushyto offers a customer-oriented, friendly environment and new recipes for modern Georgian desserts, and is all set to take all this outside of Georgia.