State flags were lowered on administrative buildings in Georgia on the occasion of the 100th anniversary of the Soviet occupation.
Flags were lowered at the Presidential Palace, the Government of Georgia, the Parliament of Georgia and other buildings.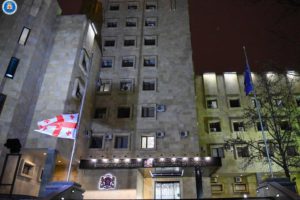 Based on the resolution of the Parliament of Georgia of July 21, 2010, February 25 has been declared the day of Soviet occupation.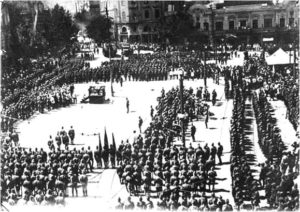 In honor of the hundreds of thousands of victims of the occupation, state flags are lowered across Georgia on this day.
On February 25, 1921, the Russian Red Army invaded Tbilisi and overthrew the Georgian government, which was elected through universal and free elections, annexing the Democratic Republic of Georgia, a subject of international law. The Georgian Soviet Socialist Republic was established on 25 February 1921.
By Ana Dumbadze