On September 19, the Zurab Tsereteli Museum of Modern Art, Tbilisi, Georgia, opened First Light, an exhibition featuring a selection of Bahraini artist Rashid Al Khalifa's most recent installations. The exhibition will remain open until November 17, 2023.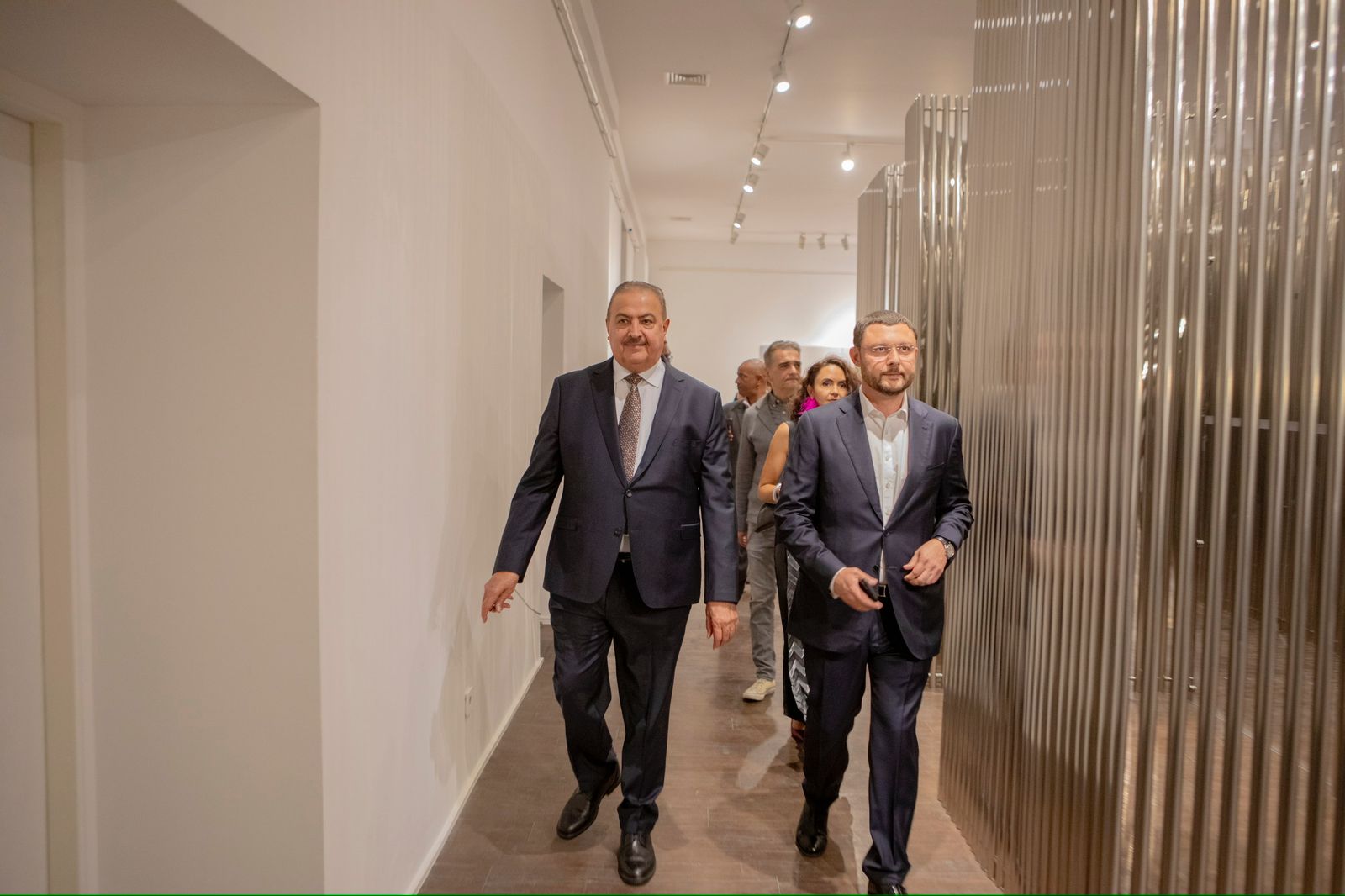 Shaikh Rashid bin Khalifa Al Khalifa is a member of the Bahraini royal family, an artist, and the chairman of Bahrain's National Council for Arts. He is the first president and the current honorary president of the Bahrain Arts Society.
Regularly inspired by his surroundings, Bahraini artist Rashid Al Khalifa formulates works that merge traditional and contemporary architecture with the natural environment. The light, colors and atmosphere specific to Bahrain's landscape determine, to a large extent, Rashid's resulting formations, as he transforms these qualities into prominent wall sculptures and immersive installations.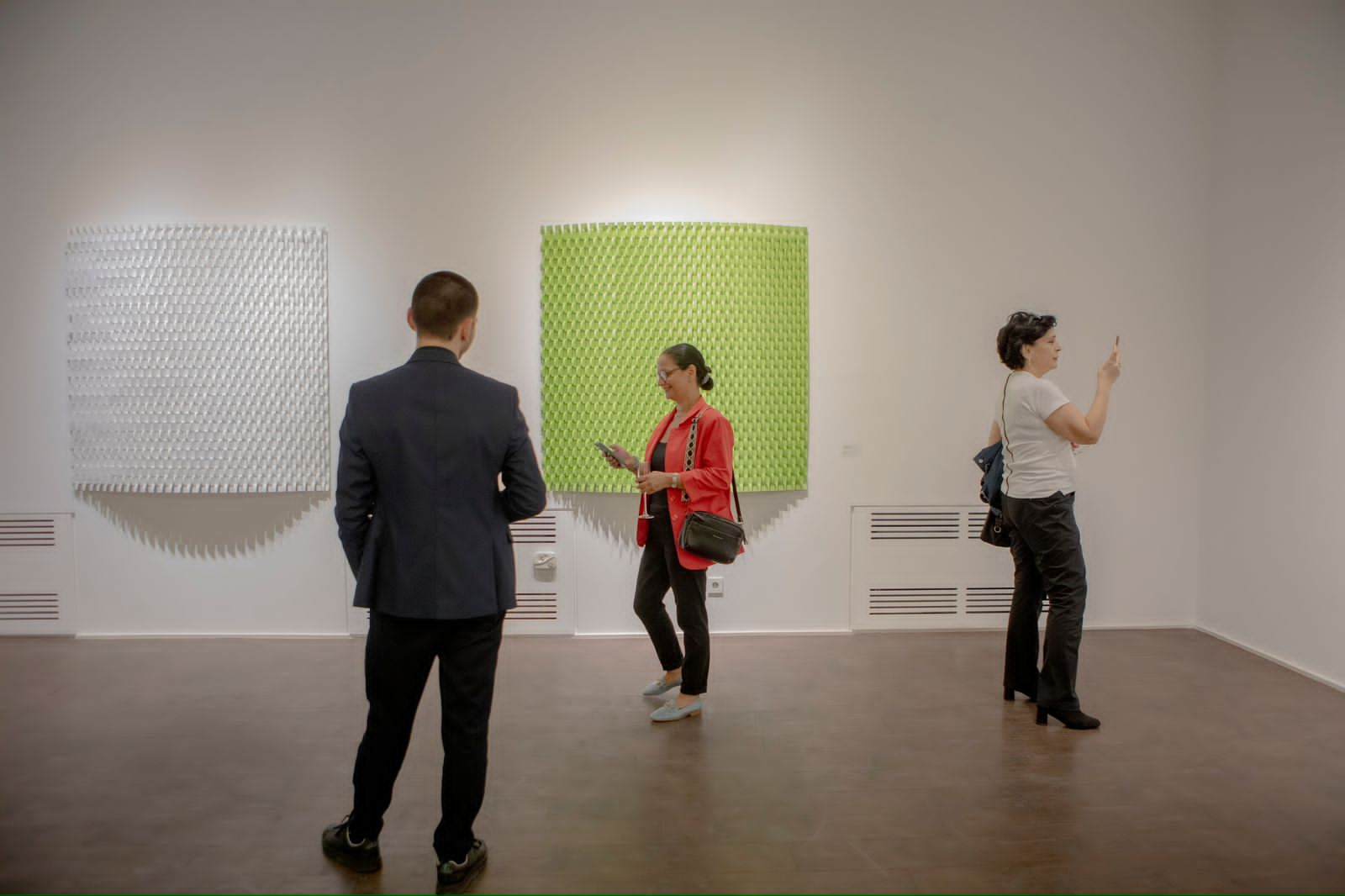 Rashid Al Khalifa's style of work has undergone a significant evolution over the years with the surroundings that have long inspired him but if we are to truly understand the essence of his oeuvre, we find that he has undergone a very conscious journey. Rashid has always aimed to express the fundamentality of life, through the contrasts he has regularly observed in his immediate environment, as well as the colors and light reflected in a land that he treasures.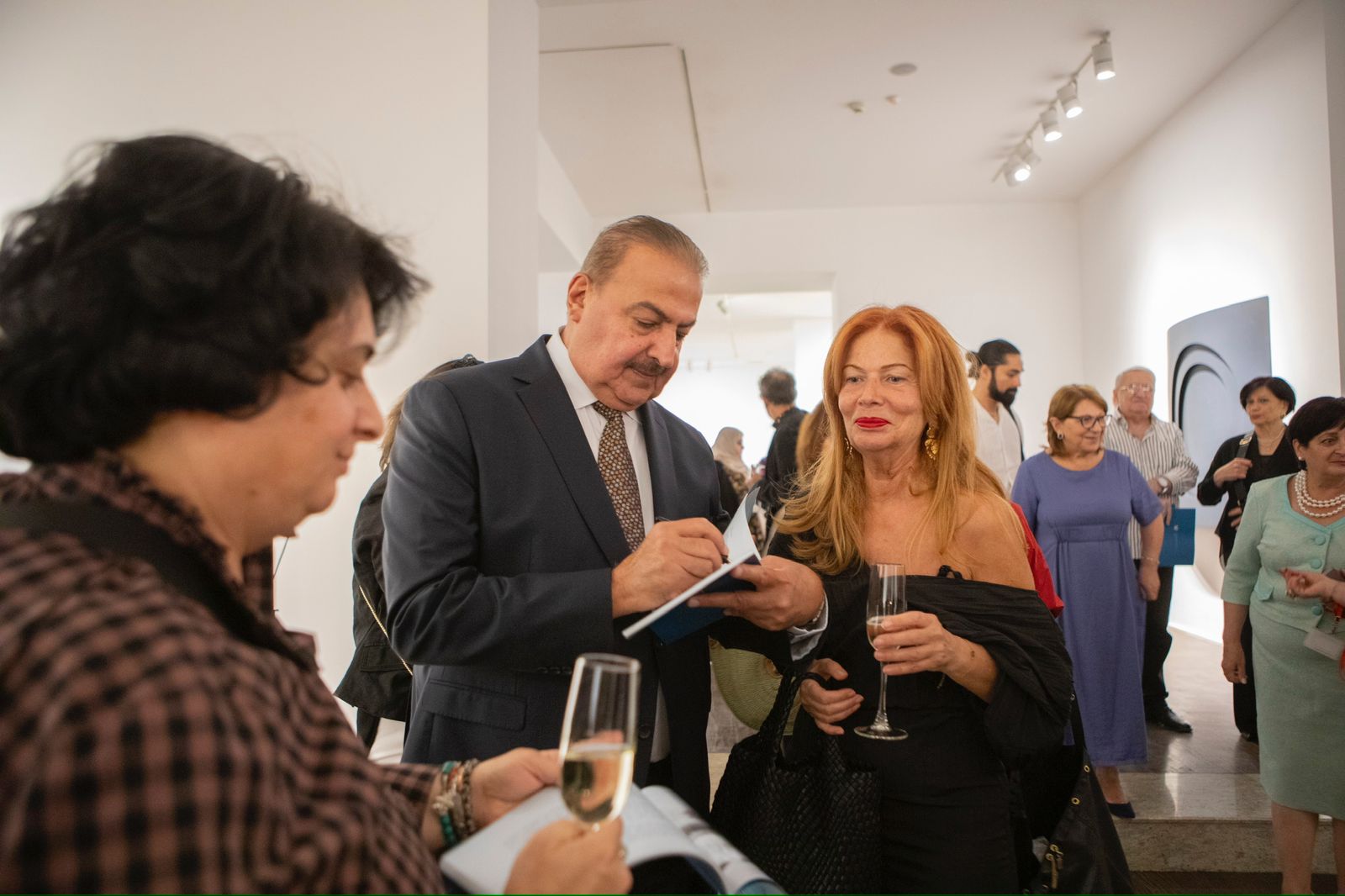 "I am thrilled to be exhibiting 'First Light' in Tbilisi, Georgia, at the Zurab Tsereteli Museum of Modern Art, a vibrant, dynamic and important Museum. To have had this opportunity to present my work in and in a country with such a unique and ancient culture and heritage is a privilege. This is the second opportunity to present this exhibition this year and for that I am so grateful", said the artist Rashid Al Khalifa.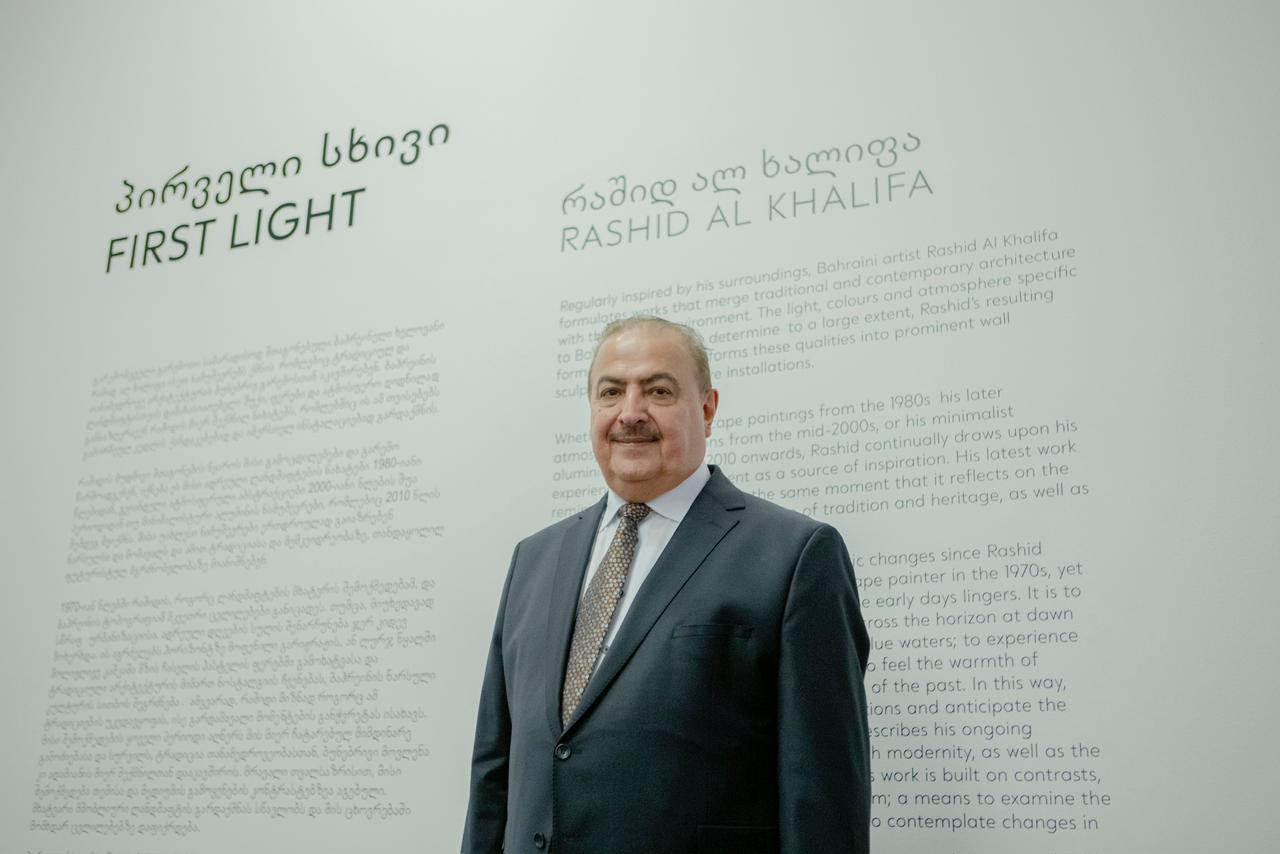 'First Light' was previously on exhibit at the Heydar Aliyev Center in Baku, Azerbaijan which opened in March 2023. The exhibition allows us to appreciate Rashid's work as an amalgamation of a myriad of inspirations. These sculptures intersect tradition and the future; heritage and contemporary design; the environment and industry. Much like his native country Bahrain, itself a melting pot of multifarious influences, Rashid's work brings seemingly divergent attributes together, resulting in compelling formations that possess of a distinct identity.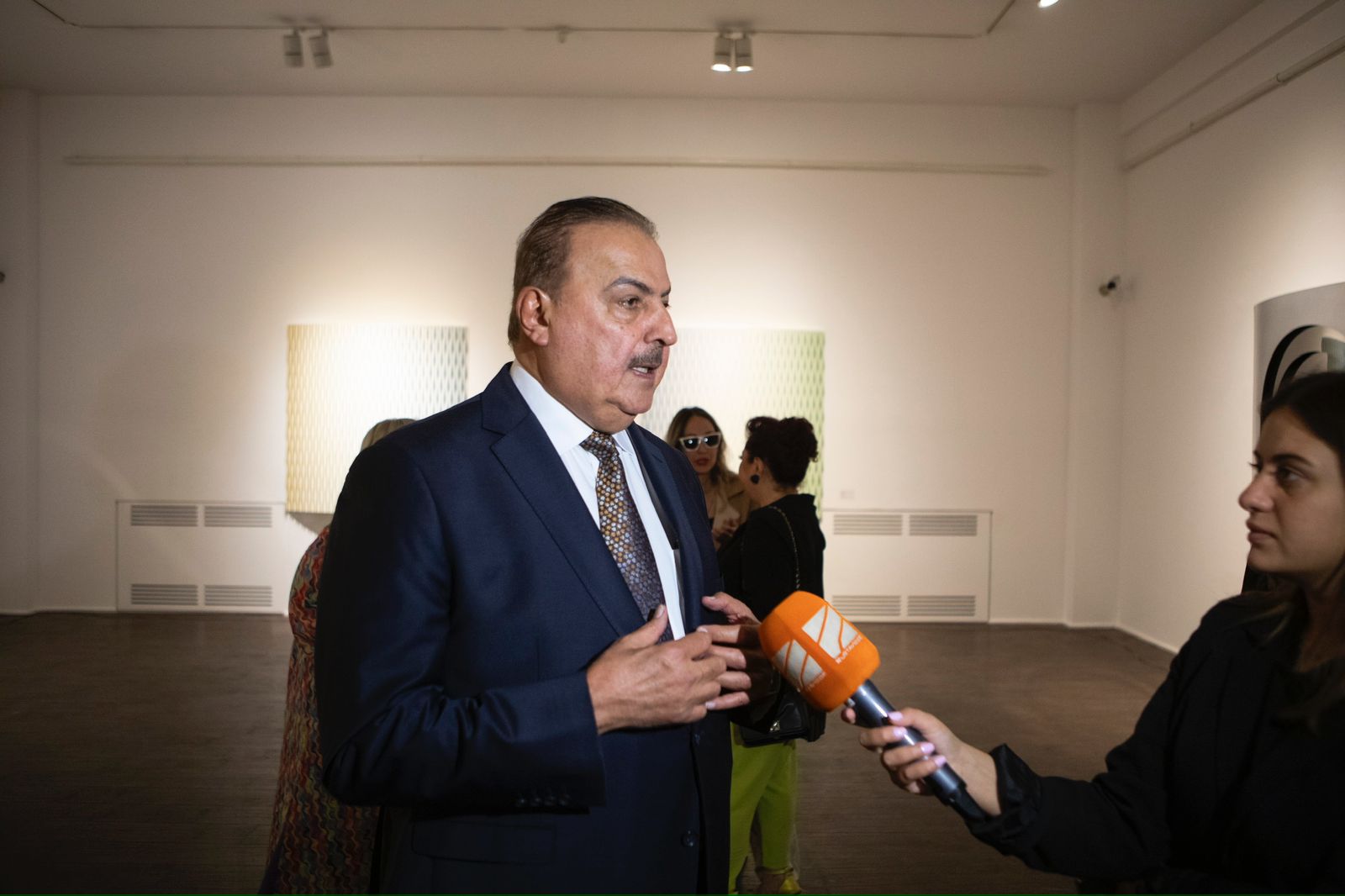 Additionally, in this exhibition, Rashid Al Khalifa presents 3 carpets for the first time, handwoven by carpet weavers in Azerbaijan. Each of these was inspired by a work exhibited in First Light resulting in strikingly original carpet compositions, that pay tribute to Azerbaijani heritage by thoughtfully interweaving Rashid's unique designs.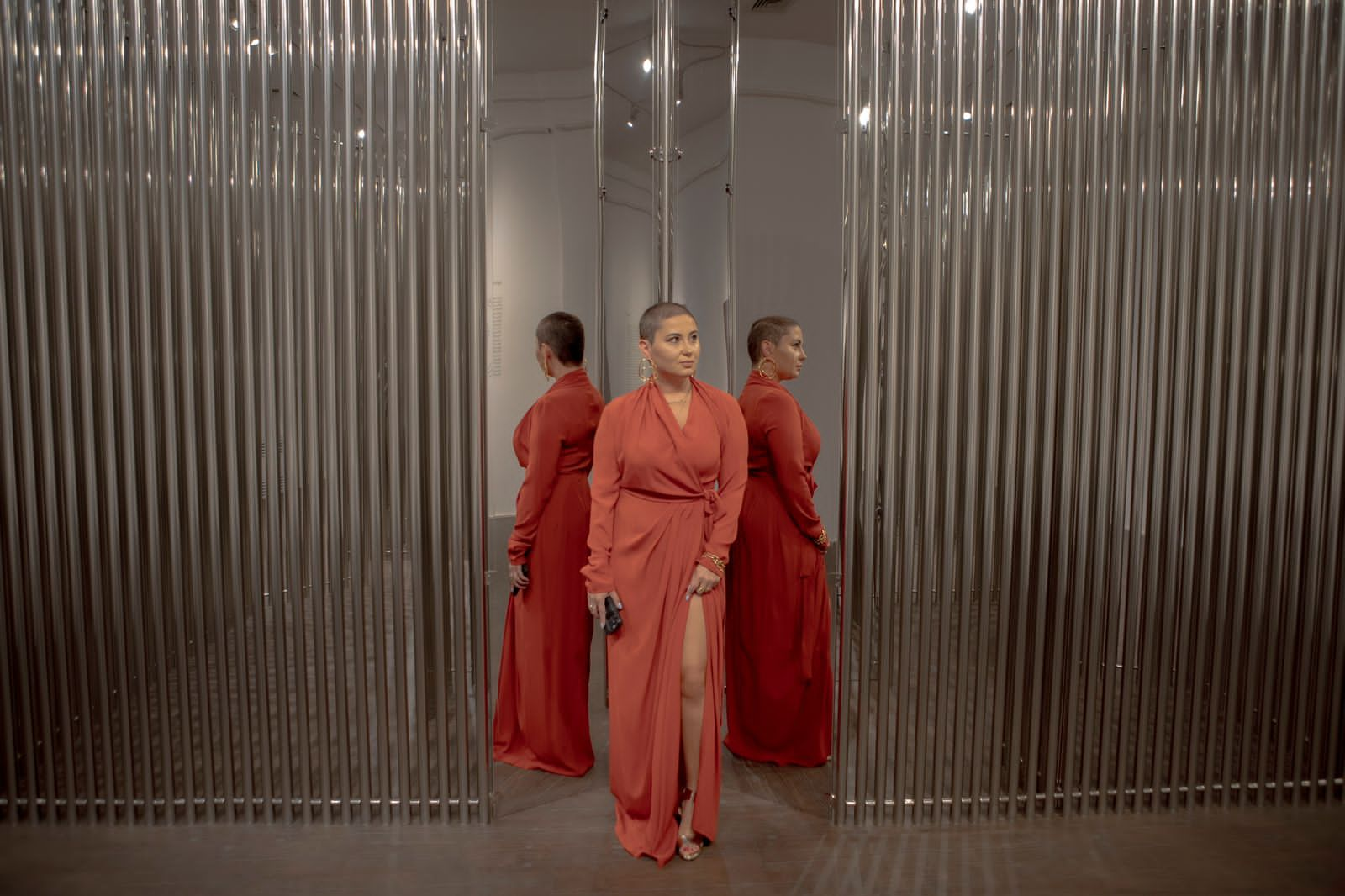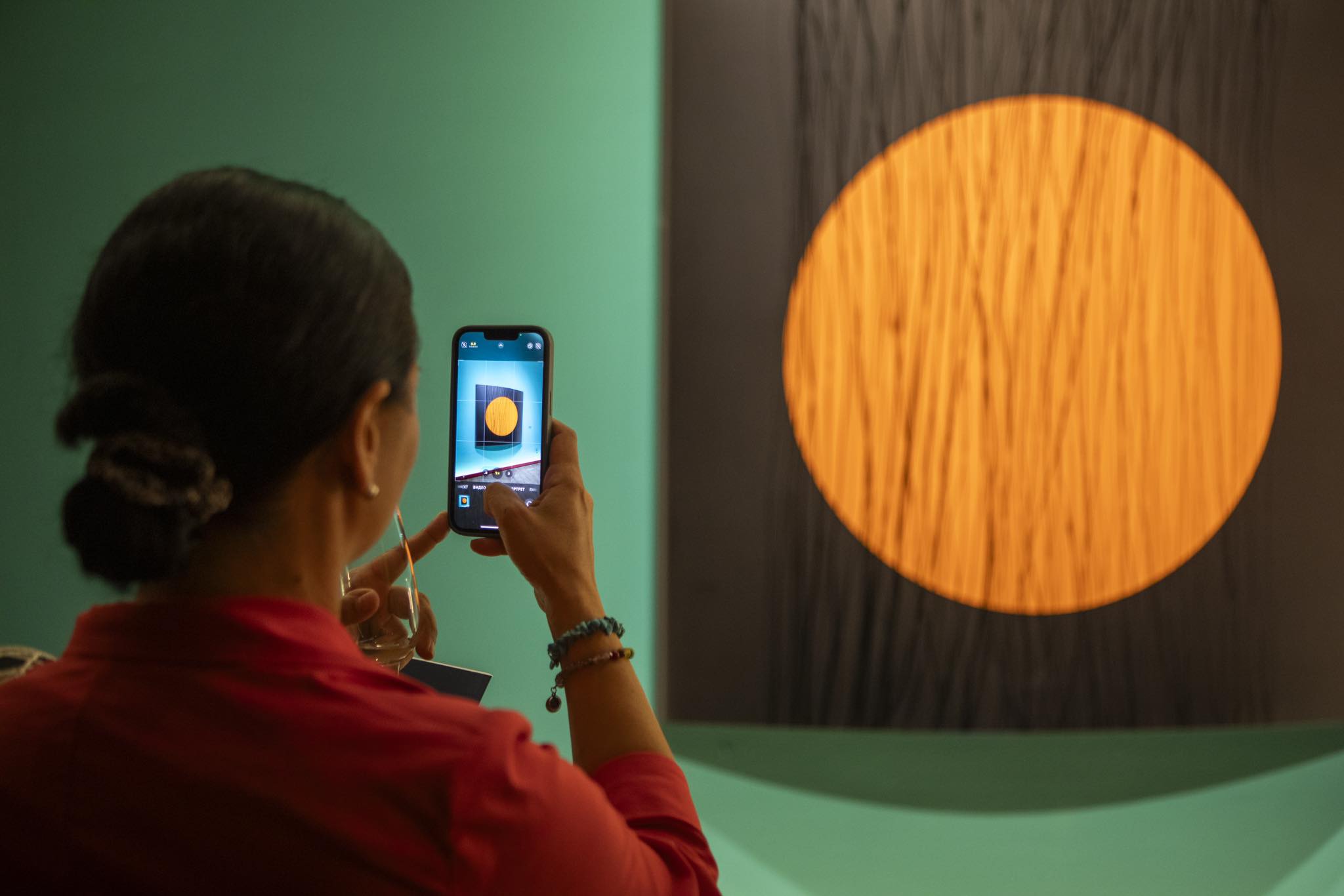 For further information:
Born in 1952, Rashid Al Khalifa studied Art and Design at Hastings College of Art and Design, Sussex, England. Beginning his artistic career focusing on landscape painting, his oeuvre is by and large defined by changes in style, which parallel changes in his life and environment. Figurative, ephemeral oil paintings from the '80s, transformed into abstract forms in the '90s, leading to Rashid's experimentation with other materials and surfaces, such as his characteristic 'convex canvas'. In the 2000s, Rashid began to abstract his work to a greater extent, removing details and adapting various textures on the surface. Aluminium became the focus of his work from 2010 onwards, first by employing glossy lacquer paint on its smooth façade, and then focusing on enamel, which lead to a much more minimalistic approach to his work.
Rashid Al Khalifa has exhibited in numerous international exhibitions, art fairs and biennales, including: First Light, Heydar Aliyev Center, Baku, Azerbaijan (2023), Tesselate, Mario Mauroner Gallery, Vienna, Austria (2021); Rashid Al Khalifa, Opera Gallery, Dubai, UAE (2021); Transverse Wave, me Collectors Room, Berlin, Germany (2019), Penumbra, Saatchi Gallery, London (2018); Moscow Biennale, Moscow, Russia (2019); Contemporary Istanbul, Istanbul, Turkey (2019, 2021); SCOPE, Miami Beach, Miami, USA (2021); Art Brussels (2022); Art Geneve (2023); to name a few.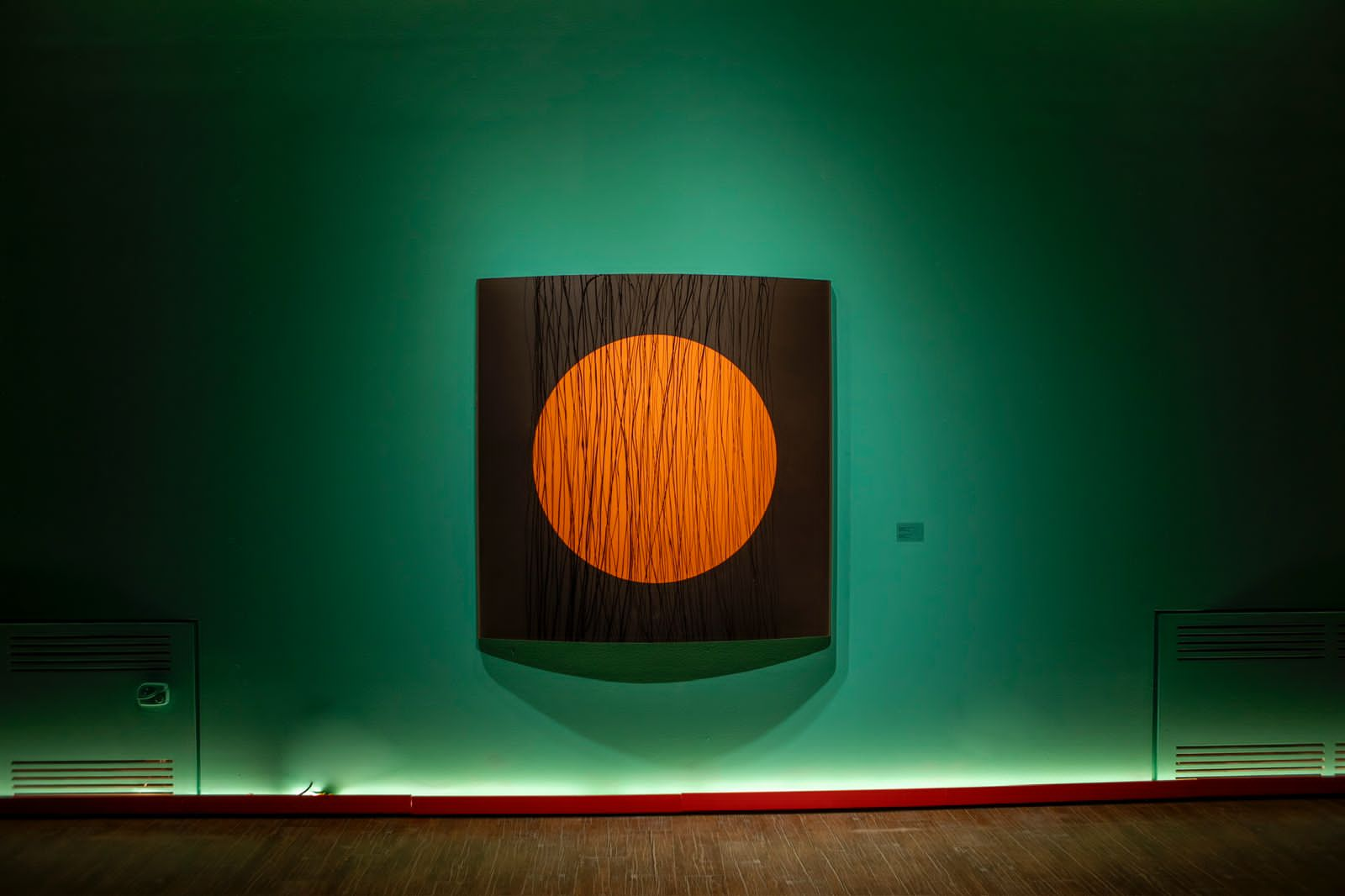 A prominent artist and respected collector, HE Shaikh Rashid bin Khalifa Al Khalifa currently serves as Chairman of Bahrain's National Arts Council. He has long been regarded a patron and ardent supporter of the arts, and in 2020, established the RAK Art Foundation with the intention of providing a platform as well as offering opportunities to emerging artists and creatives, as well as making his collection of international contemporary art (on display throughout the grounds of the Foundation), accessible the public.
Location: Zurab Tsereteli Museum of Modern Art, Tbilisi, Georgia 
Dates: September 29th – November 17th, 2023