170 local development initiatives supported and 500+ new jobs created
ENPARD's rural development projects, implemented since 2017 by the Caucasus Environmental NGO Network (CENN) in Keda, and Caritas Czech Republic in Khulo, have helped mobilize local communities and initiate various social and economic actions to improve lives in rural Adjara. In just four years, 170 local development initiatives were supported and over 500 new jobs were created through the EU-supported Local Action Groups (LAGs) established in the Keda and Khulo municipalities in Adjara.
"We have supported these LAGs to work closely with the government, civil society and private sectors, define local needs and engage communities in development actions," said Ketevan Khutsishvili, Project Officer of the Rural Development Program, Delegation of the European Union to Georgia, at the project closing ceremony this week. "The greatest achievement for us is to see many successful local initiatives, but most importantly, the increased confidence of the rural population in a better future. We believe that the local communities will build on this and continue cooperation for stronger and more sustainable local development."
The Keda LEADER project has been successful in promoting inclusive rural growth and improving the well-being of rural communities via the implementation of innovative approaches that generate diverse employment opportunities, promote climate smart practices, develop integrated natural resource management, and protect the environment, while the ENPARD Khulo project brought significant improvement to the business environment, employment, and overall quality of life in Khulo municipality.
"We are glad to have supported environmentally friendly and climate resilient actions and initiatives such as youth empowerment, eco-tourism, green energy, and agro-tourism," noted Nana Janashia, CENN Executive Director. "In Keda alone, over 90 local businesses and entrepreneurs have been supported that are already operating successfully."
"Despite the challenges posed by the COVID-19 pandemic, our project contributed to the development of over 60 business initiatives, creating more than 300 jobs, as well as mobilizing and empowing hundreds of local citizens, including youth, women, and persons with disabilities," said Jan Blinka, Head of Mission, Caritas Czech Republic in Georgia, adding, "It has been a great pleasure to experience such positive development!"
Key achievements of the projects are the establishment of Local Action Groups (LAGs) in both Keda and Khulo municipalities. These LAGs mobilized their local communities, brought together civil society, private and public sector representatives, and designed local development strategies to meet the local priorities and needs. The EU supported a total of 170 development initiatives (97 in Keda and 73 in Khulo), and helped create over 500 new jobs through the two LAGs. These initiatives promote local entrepreneurship and the diversification of economic and social activities in various areas, including agriculture, tourism, infrastructure development, education, environment, and municipal services.
Some highlights of the past years of successful work in Keda:
• At the beginning of February, the LAGS helped organize the "Invest in Mountainous Adjara" business forum, aimed at helping local entrepreneurs expand business networks, support economic diversification and stimulate investments and innovations in Mountainous Adjara. The event focused on two main themes, Agriculture and Tourism, and entailed panel discussions and B2B meetings.
• In December 2020, the Keda LAG, with CENN's support, held an online B2B meeting which presented opportunities for industry representatives and local entrepreneurs to discuss recommendations to foster innovative business models that can support sustainable growth and job creation in Georgia's rural areas.
• In August last year, CENN hosted media professionals in Keda to highlight the local enthusiasm for development there. The guests saw first-hand not only the beauty of the municipality, but also the hard work and determination of the local business owners, visiting the guesthouses, wineries, agricultural businesses and cultural heritage preservation projects run by the local communities.
After the project closing ceremony event, the attendees visited EU-supported rural development initiatives in Keda municipality, family hotel and winery Chateau Iveri, and a public school in the town of Keda, where the representatives of the Ministry of Education, Culture and Sport of the Adjara Autonomous Republic, CENN, Democratic Institute and Keda LAG signed a Memorandum of Understanding to support the improvement of energy supply through energy efficiency technologies in 66 public schools of Keda municipality. The school is also a grant winner of the Keda LEADER project, as part of which a modern study space was set up within the school. The space was equipped with modern technologies and furniture and aims to create a shared space for pupils where they can develop various skills.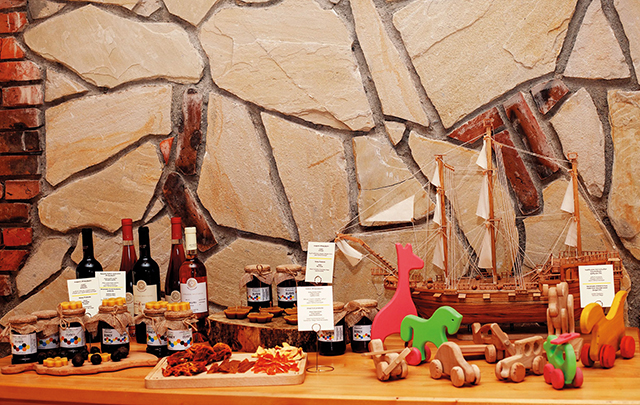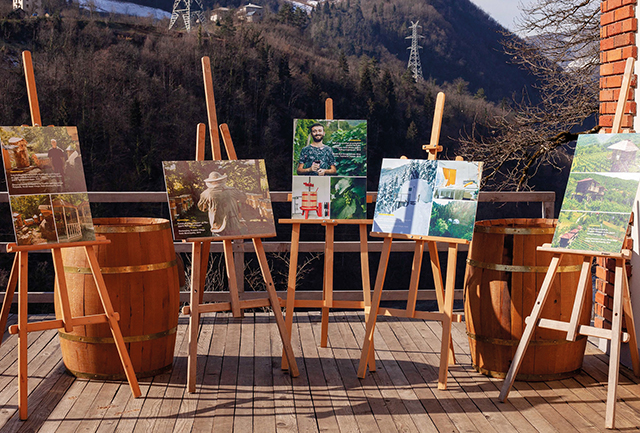 More about the projects
The project "Optimizing the Potential of Local Assets for Rural Development of Keda Municipality" (Keda Leader), was implemented with the financial support of the EU by CENN, in partnership with the Center for Strategic Research and Development of Georgia (CSRDG), Institute of Democracy (IoD) and the Austrian Institute for Regional Studies and Spatial Planning (ÖIR).
The Project "Promotion of Rural Development and Diversification in Khulo Municipality" (ENPARD Khulo) was implemented with the financial support of the EU by Caritas Czech Republic, in partnership with Croatian non-governmental organization HMRR and PMC Research Center.
The EU is supporting agriculture and rural development in Georgia through its ENPARD Program. Implemented since 2013 with a total budget of EUR 234.5 million, the main goal of ENPARD is to provide economic opportunities in rural area and reduce poverty in Georgia. More information on ENPARD is available at: www.enpard.ge and www.eu4Georgia.ge. More information on Keda LAG is available at www.kedalag.ge and Khulo LAG at www.khulolag.ge.
By Katie Ruth Davies