Enterprise Georgia is a state agency aiming to improve the business environment and support the development of the business ecosystem. To do so, it has developed a number of financial and non-financial mechanisms, which it implements in a sectoral manner to create a fertile ground for entrepreneurs to develop their activities. Many implemented, ongoing and planned activities are already gathered in the agency's portfolio, and, for the past year and a half, despite the challenges caused by the pandemic, it has continued its good work.
Mikheil Khidureli, Director of Enterprise Georgia, summarizes the last year, current activities and future plans:
As soon as the pandemic started, we became very active in managing the resulting crisis. A very important step was the issuing of facemasks. We were able to mobilize our beneficiary enterprises and sewing ateliers promptly, and when global supplies of facemasks became limited, we were able to start creating them ourselves, together with the private sector.
After that, we got fully involved in anti-crisis programs, first co-financing the loan interest rate for 6 months for pandemic-affected hotels, as their revenues were virtually zero, then came support for hotels needing to repay loans, which came to quite a large amount. This assistance allowed the hotels to alleviate their bank credit even though the banks were very active themselves.
Then there were restaurants, gyms, event companies, cinemas and theaters, and all those businesses that really suffered due to the suspension of tourism and other pandemic-related factors. We financed their loan interest for 6 months and this program is still ongoing today, though just the implementation part, as we are no longer accepting applications.
Steps have also been taken to assist the construction sector. Promoting this sector was important to ensure the continued construction of new apartments. Through the program, we partly finance new mortgage loans for Georgian citizens. Over 8000 apartments were purchased within this program, which was a very timely and good incentive for the construction sector to circumvent the impending crisis.
We can say that the Ministry of Economy and Sustainable Development and Enterprise Georgia had a leading role in the anti-crisis campaign. When the crisis became less intense and business resumed, the agency returned to its traditional working agenda.
Our programs and credit guarantee mechanism have been modernized and the sectors have been expanded significantly. We have added many new interesting directions and additional sectors that we are supporting today. Additionally, we expanded collaboration with the Rural Development Agency to support the food processing industry. If an entrepreneur is going to invest money in the food processing industry, in this case they can use two programs in parallel. Statistically, this has yielded good results. One of the top-funded destinations is food processing and beverage industry, which was also critical during the pandemic. We continue to implement the programs, and there is great interest from the private sector.
The loan guarantee scheme has developed at a good rate, as has the loan interest rate financing program. We constantly monitor the results, data, and conduct sector analysis before making decisions. If necessary, we change the details to ensure more efficient use of budget funds.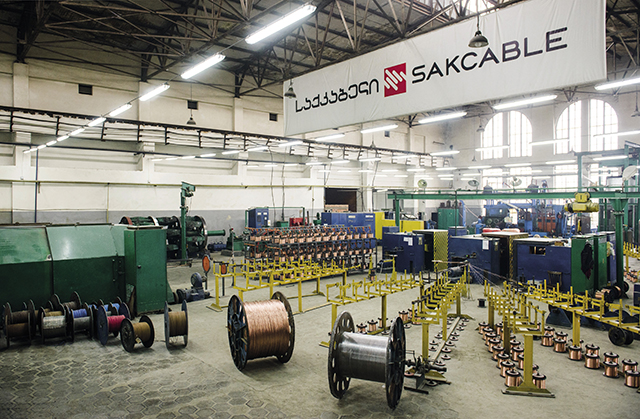 EXPORT SUPPORT
Although 2020 was quite challenging, we still managed to capitalize on new opportunities for our beneficiaries to sell products online through digital means, such as online exhibitions. Despite the pandemic, in 2021, we managed to go to Dubai for one of the largest food and beverage exhibitions, where we presented Georgian companies and got interesting results. In October, we are going to visit the largest food and beverage exhibition in Europe, in Germany, where we will again introduce Georgian companies.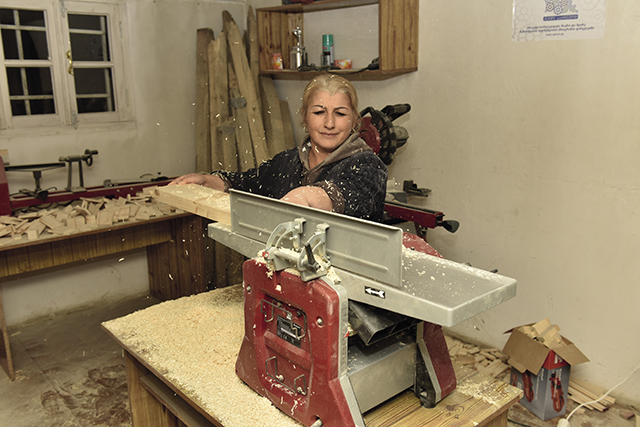 All services, criteria, rankings – absolutely all the activities and services needed by exporting companies have already been completely digitized by our agency, from registration to selection of beneficiaries. We have a system of criteria to decide which companies most need our support- we're open to everyone to apply.
Further, we introduced an import readiness test. When a company, with the help of the state, conducts negotiations with a foreign importer, the product quality, and company's readiness and fulfillment of conditions are crucial. Absolutely all the services that an exporting company needs, from registering for an exhibition to registering for an export certification course, everything is done online. And each company on our platform has its own profile, and their products can be seen by any interested company based anywhere in the world.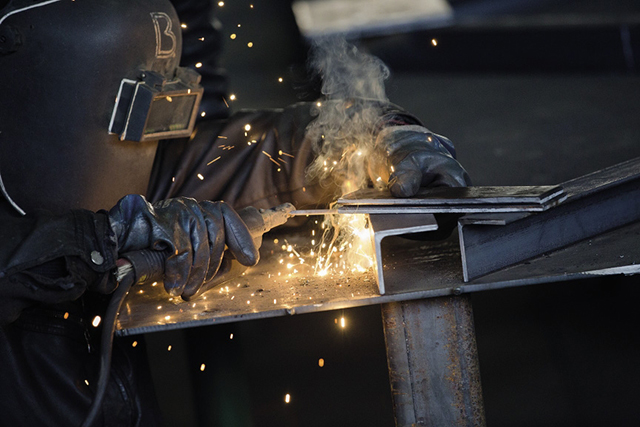 FUTURE PLANS
This year, we plan to train export managers. One training session is already underway, and will involve two top specialists. The module includes all the components needed for an export manager to run a successful business, including in the financial direction.
During the pandemic, we worked with USAID on the overall branding of Georgian food products. We already have a unified branding. All Georgian food and beverage products will be under one brand, whose slogan is "WE CRAFT, YOU FEEL". We also have a very interesting logo. Obviously, every company will have its own individual branding, however, it will all come together under one eye-catching and memorable umbrella. This will allow us to create a Georgian quality product for the international market, with its own image and branding.
SECTORS WITH HIGH EXPORT POTENTIAL
What we are seeing today is numerous perennial cultures being grown. For example, almonds, which are being grown in fairly large quantities, and which have very interesting potential because they are versatile and a product in demand on the international market. Interestingly, Kazakhstan is a fairly large producer of almonds, although they do not have a free trade agreement with the EU. Also expanding in Georgia is the direction of blueberry and berry crops.
I would say we have a lot of potential in services, too. Georgia has introduced a lot of benefits for the IT field, which is much-needed support and encouragement for this sector.
The architectural sector is another priority.
The top exports are still food and drink, although other directions also have a wide range of opportunities.
In addition to the industrial sector, we also have the agro sector. The fashion industry and toys are also very active. Also, furniture, animal food and drinks are given priority. Our support mechanisms will yield more and more results over time.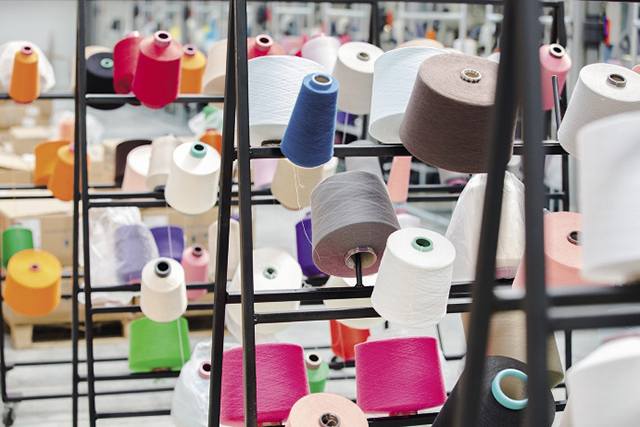 INVESTMENTS
We have developed a specific strategy and success indicators in this direction, based on which we calculate how much investment we should attract, and how many people need to be employed- targets we at the agency need to meet. Of course, we all agree that the deadline for fulfilling this indicator should be extended by 1 year now due to the pandemic. In general, there is a 40% decrease in foreign direct investment globally; however, we have used this period very well, spending time on marketing, training and planning. We had a lot of online meetings with investors, and we have developed a new program: any investor who spends a certain amount of money and employs a certain number of people, can get cashback, which should be used in light infrastructure arrangement or workforce training. These are the two directions that an investor arriving in our country needs. This component specifically covers the sectors that are our priorities: car parts, aircrafts parts, and business process outsourcing, as well as aircraft repair service – a new direction which I think will be of great interest to investors.
I should also mention that a special report on Georgia was published in the journal FDI INTELLIGENCE, featuring a 20-page separate report on Georgia. This is a platform read by absolutely every major investor in the world. We spent this period creating a solid representation of Georgia on all platforms where investment decisions are made; we met special consultants who advise investors on where to invest their money; we carried out two tours and are planning two more.
This year, we went to the United Arab Emirates, where the first field meetings with investors took place. It is already clear that the recovery process is starting, and it can be said that we are gradually returning to a normal work regime. We have a lot more planned, including investment. We've hired a highly qualified company that has offices on every continent, which we have tasked with bringing in investors. They have a specific indicator that there should be several investor visits per year and at least two investments in specific sectors.
We can say that much more has been done in the direction of investments this year and a half than has ever been done before. We have seen that the potential is very high and we need to stand out not only in terms of macroeconomic positives, but also design specific programs. Awareness is paramount to our investment environment. There is a lot of talk about Georgia in investment circles today, with numerous media outlets writing articles about certain sectors, and why we are attractive.