Successful and innovative projects equipped with modern technologies are created as a result of tireless work and years of experience. Even more important is when a constructor company works on a project with enthusiasm and the motivation to improve the living conditions of the country's citizens while also taking care of the environment.
Eco-friendly projects, especially in terms of construction, are relatively rare in Georgia's capital Tbilisi, however, luckily, this important trend is gradually becoming more popular, as more and more people realize that caring for environment and natural resources is an essential issue. One distinguished example of an energy-efficient smart residential building, which is being constructed with a high sense of social responsibility, is Solar Energy Apartments SEA, located in Old Tbilisi, in the Ortachala district.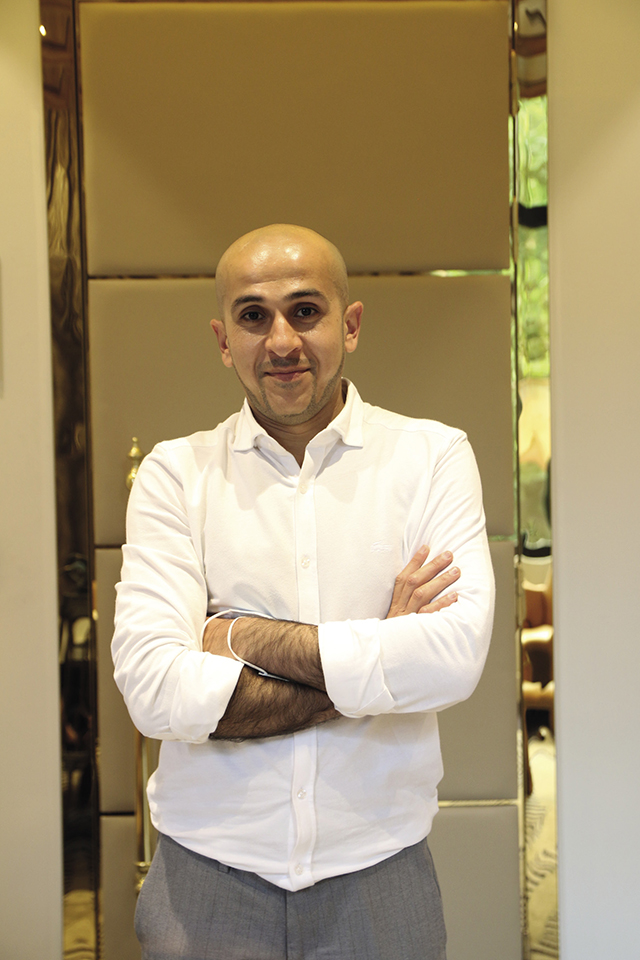 The energy-efficient building is being constructed with an investment of $1,450,000 and will depend entirely on solar energy.
The 9-storey building, named Solar Energy Apartments SEA, will be completed in September 2022. Importantly, its residents will be free of utility bills, elevator service bills and other services related to electricity consumption. In total, they can save up to 70-75% of utility bills by choosing to live in Solar Energy Apartments SEA.
Levan Okropiridze, the Project Manager, explains that a project of such concept is the first not only in Georgia, but in the Caucasus as a whole. He notes that solar panels will be installed both on the roof and on the balconies, which means that residents can use an electric stove instead of a gas stove, a temperature conditioning system instead of central heating and, most importantly, without financial costs. Also, the common problem of noise coming from neighboring apartments, which often bothers residents of other buildings, will be eliminated as much as possible, with the building being built only with blocks of EU standard, for guaranteed privacy and isolation.
"The project is implemented with Breeam certification, which is the highest standard in the EU construction sector for energy and thermal projects, or the so-called the green direction," Okropiridze notes. "There is actually no higher standard than this and we are the only ones who have it in Georgia. Importantly, Georgia will be the first among developing countries to have such a certificate in terms of construction."
Furthermore, the authors of the project say the building will be equipped with the latest and ultra-modern smart technologies of "Smart House," meaning a resident can open the entrance door or call the elevator with photo-video fixation on the eyeball. At the same time, everything that a resident may need can be managed by mobile phone.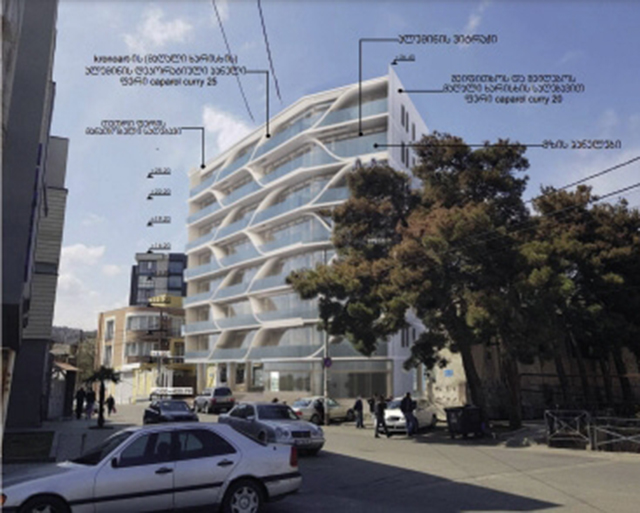 A smart management service is yet another opportunity offered to SEA residents. For parents, it is also important that they can monitor the activities of their children remotely, via phone, while out.
Okropiridze notes that the demand for apartments in the residential building is high, and the majority of flats are reserved.
"The well-being and health of our residents is the main priority for us. Accordingly, an important part will be dedicated to greenery and the arrangement of a smart green square, where they can relax and enjoy fresh air, which is especially important for children, who will be able to study, play and grow up in that healthy environment. Nowadays, when everything is connected to technologies, our approach is that if we can't get children off their smartphones/laptops, then we should at least create a healthy environment for them to continue their activities in, instead of doing it within four walls, in an apartment. Accordingly, in the yard, there will be benches equipped with solar panels, so that children can charge their devices on the spot and study and have fun in the fresh air," he adds.
Notably, this innovative project in Georgia got to the EU Exhibition of Green Enterprises and received positive feedback and great interest from the EU, USAID, ADC and CENN, as it meets the highest standards of construction and represents an example of Green Architecture.

At Solar Energy Apartments SEA, the price of a 1-bedroom apartment with solar panels and free electricity starts from $29,000. Solar Energy Apartments SEA partners with Bank of Georgia, so potential residents who are SOLO users can benefit from special conditions. In particular, when a customer pays 20% of the total amount, they receive a loan without income confirmation. If they are unable to pay in the next months for some reason, this previously paid 20% is returned to them and serves as an insured installment, meaning they lose only the paid percentage. Such an approach is innovative for the local market.
Yet another distinctive feature of the residential complex is a combination of three architectural designs in one project, guaranteeing it will meet the taste of any customer. The apartment blocks of three different heights are also a luxury. In Tbilisi, which is overloaded with high-rises, such an innovative approach is both important and timely.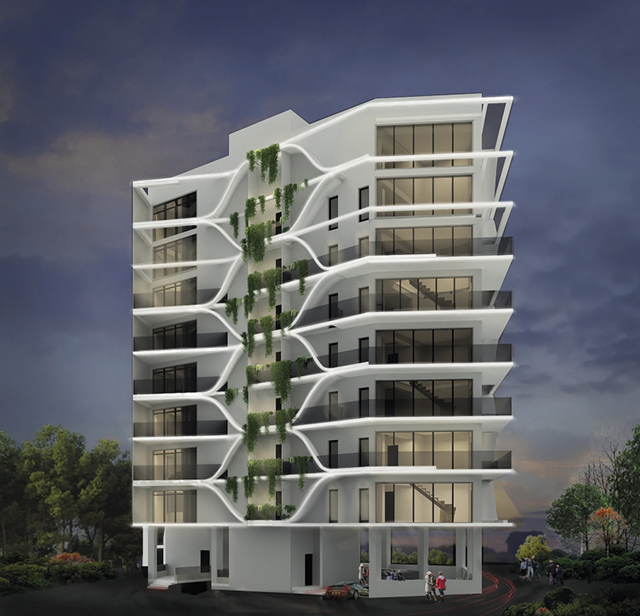 Unprecedented safety standards are introduced at the complex, which will guarantee the safety of and a calm life for its residents, preventing any incidents such as gas leaks, etc., which, unfortunately, is a familiar problem for residents in Tbilisi, especially for those living in old buildings.
Starting October 2022, apartment owners will be able to enter the complex and start living in a healthy, peaceful and beautiful environment, surrounded by greenery, and, most importantly, to feel safe and able to enjoy all the benefits of modern, smart technologies.
By Ana Dumbadze