Exclusive interview by Nina Tsipuria
"Brenda and I met on the set of a short-lived CBS series, Princesses, in which I starred alongside my friend and fashion icon Twiggy. Brenda was the assistant costume designer for the series, and from our first fitting, she completely changed my attitude about fashion. Brenda taught me that looking fabulous starts on the inside, and she helped me feel more comfortable in my own skin. Because of her passion for fashion and her relationships with the people underneath the clothes, I knew she had to be the designer for my next show, which ended up being The Nanny."
Fran Drescher
Emmy Award-winning stylist Brenda Cooper brings her. talent and charisma that have inspired viewers of her on-screen costume designs—most notably in the hit '90s sitcom The Nanny starring Fran Drescher—and her confidence and humor on stage inspire viewers to look and feel their best. In her latest book, The Silhouette Solution: Using What You Have to Get the Look You Want, Cooper encourages women to reach deep into their closets — and into their hearts — to honor and celebrate their personalities through a wardrobe that captures and embraces their essence.
In addition to the life-changing support she has brought to countless women and men through private image and color consulting, Cooper's expertise in personal style and self-acceptance was featured on Access Hollywood and E! Fashion Emergency, where she served as co-host. – Here's what we have read about Brenda Cooper, about a magical woman who empowers every woman. Fashion, style, clothes, colors, image and all of life are covered in Brenda's new book, "The Silhouette Solution: getting the look you want with what you have." In this day and age where we are all fascinated with fashion trends and standards, Brenda breaks all those rules and tells us how to be happy with the wardrobe we have. Brenda Cooper exclusively tells Nina Tsipuria her life story in her own words.
Let's start our interview with a question from the past. Do you remember when you decided to become a designer? The day you chose your profession?
When I was in my 20's I lived in New York City I had a career as an actress and as a model however I was very unhappy with it, I wanted another job. I thought about what I was good at and I loved putting clothes together and creating stylish outfits. As a teenager in London in the 1970s I shopped all vintage clothing stores. I wanted to look like my favorite 1940s movie star Katharine Hepburn.   In the late 1980's  I started a fashion consulting business. My second client, who I met in the gym loved how I dressed and transformed his closet and wanted to introduce me to an agent for Hollywood costume designer. I didn't even know if Hollywood costume designers had an agent. I didn't call her for three weeks because I had no experience and no confidence. Finally, I called and I guess I'm good at talking, at recruiting people, because three days later I had a job – as an assistant to a  designer, and three years later I was on stage getting an Emmy for my first official costume design Job on the Nanny. I first met Fran when I was working as an assistant to a fabulous costume designer. He was working with three actresses, one was Twiggy, a famous model, another was a woman named Fran Drescher, and another was Julie Hagerty, a movie star. When the show was cancelled Fran Drescher said to me, "If I ever get my own TV show I want you to be my designer." Coming from modeling and acting, I knew the world of fashion, but costume and wardrobe for TV is not fashion, because you are creating a character. I quickly learned that wardrobe wasn't really given much respect or importance in a show.  So I decided to make this show look fantastic. I knew even then that I would create a show that would be fashionable and timeless 30 years into the future because I love creating timeless looks. My influences and inspirations came from the glamorous movies of the 1920s, 1930s, 1940s, 1950s and 1960s. It was my first official job as a Hollywood costume designer. I wanted to do a show with a fabulous sense of style and humor that would make a difference.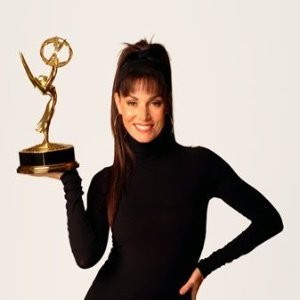 Do you follow fashion trends?
No, never. I use fashion to create an individual style. I observe trends however I don't follow trends; I never have.
And why?
Well, I usually don't like what's going on in fashion. To be honest, I don't like trends. I'm not impressed at all. I am about creating individual style, that fits and flatters a woman's body. When you wear clothes that fit and flatter your body type, you'll always be fashionable. So, you don't have to follow trends. Trends are about selling the next trend, bringing clothes to the customer.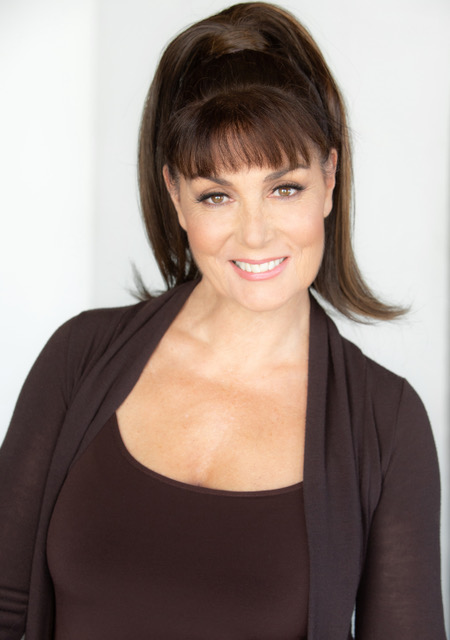 Who is your favorite movie character?
My favorite movie character is Audrey Hepburn. Her style was so classic modern and elegant. And I also love Kathrine Hepburn. I love her very man-tailored, very stylish look of the 1940s. Very different from Audrey! All those looks you can still wear today and you'll look fabulous. In the Marlyn Monroe movie "How to Marry Millionaire" – every outfit is so beautiful, feminine and flattering to the body.   These are wonderful examples of timeless style. I love to make women look and feel beautiful and confident.
How do Nanny influence women?
Thousands and thousands of women have imitated the looks and outfits I created to look like Fran, and they still do. That makes me so happy; it was my first job. I do what I love, I made fashion that I love, and a new generation 30 years later love it too.
Your clothes are your most public form of self-expression. With what you wear, you show others who you are, how you feel, and what kind of person you want to be. Dressing up can and should be so much more than just covering your body; it is a powerful form of self-care. Most of my clients feel more comfortable knowing they are wearing an attractive outfit that fits them and flatters their body. But with the fashion world constantly bombarding women to keep up with the latest trends and buy new clothes every season, it can often feel overwhelming to navigate our closets, put together a great outfit and showcase our authentic selves to the world.
Can a person gain a positive or negative attitude through their clothing?
Yes, definitely, because your appearance is your most important expression in public. When you wear a dress that fits you and flatters your body, something happens inside you, you feel more comfortable. You stand up straighter, look in the mirror and say, Yes! You like what you see, that's so powerful. The way we dress, the way we present ourselves to the world has a natural influence on how we think, see, feel and behave. It doesn't seem to matter if you are short, tall, plus-sized or slim — most women have negative thoughts about their bodies. A survey by Glamor magazine found that 97 percent of women have negative thoughts about their appearance, and Refinery29 reported that only 20 percent of women are happy with their bodies and weight. We all struggle with body acceptance in one way or another. In my case, my negative thoughts have always focused on my legs.
At a young age, I decided that my legs should look different than they do. They should be longer. My calves should be smaller. My ankles should be thinner. But they are not. They are the way they are. And I can choose to make peace with the body I have, with grace and gratitude, or I can be miserable comparing myself to others. Over the years, I have chosen to make peace with my body. Now when I look in the mirror, I like and appreciate what I see. I want you to celebrate and accept your shape and size without comparing yourself to others. I want you to love not only who you are, but also how you look.
"According to the Wall Street Journal, the average consumer wears 20 percent of their clothes 80 percent of the time. That means the other 80 percent of clothes are lying around unused and sometimes never worn. The cause? That darn inner closet. We whip out the credit card to feel better about ourselves because the critic of our inner closet tells us that more is the answer. We buy more clothes instead of buying the right pieces, and we keep bringing home clothes that don't really fit or flatter us. No wonder we never really feel comfortable or confident in our own skin. You may be part of the very small minority of women who stand loud and proud in their shoes every day, but for the 97 percent of us who admit to having a negative body image and would like to change it, we have some work to do. The media often sets ridiculously unattainable standards for women's physical beauty. In fact, 98 percent of the advertising we see every day is written digitally enhanced images!"
– The Silhouette Solution: achieve your desired look with what you have.
What kind of power does color have? And what color do you advise people to go on a date with their loved one?
Color is so important element when getting dressed, color has a power to make you look your best or look you worse. So often we buy the colors we like to look at, but the colors we like to look at may not be the colors that flatters our face and body. When you wear colors that are in harmony with your skin tone you always look elegant and charismatic. On a first date think about the impression you want to make on that person and dress accordingly, wear what is comfortable, attractive and flattering to your body type. And who knows you may meet the partner of your dreams!
And my last question – about your book "The Silhouette Solution: Using What You Have to Get the Look You Want". What can we learn from this book? What is it about? I wish I could buy it in Tbilisi, Georgia.
We all deserve to feel comfortable and vibrant every day, regardless of our age, size, or shape. And possessing a versatile wardrobe filled with flattering clothes you love will surely boost your confidence to be your best self. Now, getting dressed and looking attractive will be quick and effortless, because your wardrobe will be stocked with the garments you need for every season and occasion. You'll spend less time in your closet and more time focusing on what is important to you. Shopping will be a breeze because now you know exactly what to buy, and you don't have to break the bank by keeping up with the ever-changing trends. As you integrate the Silhouette Solution system into your life, acknowledge your strengths and give yourself permission to go after what you want from life. And don't let the transformation stop with you! Passion a legacy of confidence and self-acceptance to your loved ones, friends, and children. Think of this system of dressing as your first step toward fulfilling your goals and dreams. When we dress for the life we want, we are more alert to the many opportunities available to help us step into a more meaningful existence. Nothing would give me greater joy than for you to use this book as an ongoing resource of empowerment and inspiration. Now it's your time to shine!