The European Bank for Reconstruction and Development (EBRD) is extending a Georgian Lari-denominated financial package worth $16 million to Credo Bank to support micro, small and medium-sized enterprises (MSMEs) and women-led firms, and to promote local-currency lending in Georgia.
The financing package includes an MSME credit line of up to $10 million to support investments by local firms across the country. A further $4 million will be lent under the Women in Business (WiB) program, which aims to promote women's entrepreneurship by boosting access to finance and advising women-led firms. This program is supported by Sweden and the European Union (EU) in Georgia.
Credo Bank will also receive $2 million under the EU4Business-EBRD Credit Line for small-business upgrades to modern, greener technology, making firms more sustainable and competitive at home and abroad. Borrowers will receive grants upon the successful implementation of their investment projects and technical assistance, both funded by the EU under its EU4Business initiative.
"MSMEs play a vital role, always bringing novelties and innovations to the market," said Catarina Bjorlin Hansen, EBRD Regional Director for the Caucasus. "We are pleased to step up our support for companies and women-led businesses in Georgia that wish to invest in growth and a greener and more competitive future. Together with our partners, we are working to provide more opportunities for small businesses and to boost economic resilience and sustainable development in the country."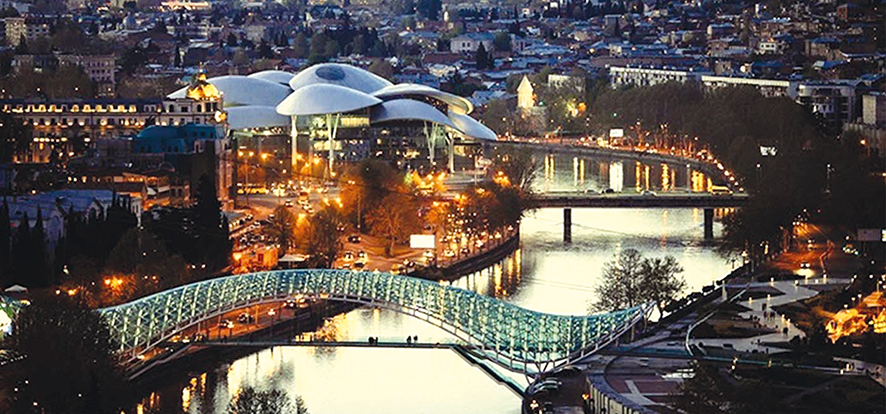 Ambassador of the European Union to Georgia Paweł Herczynski noted: "Congratulations to Credo Bank on signing this deal with the EBRD, fully in line with EU priorities. The EU is a strong supporter of SME development, women's entrepreneurship and the green economy in Georgia."
"We are proud to have continued our strategic partnership with the EBRD for over 15 years now," said Credo Bank CEO Zaza Pirtskhelava. "This complex financial package, denominated in local currency, supports Georgian MSMEs, creates access to finance for women entrepreneurs and promotes the use of modern, greener technology in businesses, thus contributing to their sustainability. I would like to thank the whole team and, in particular, the EBRD's Georgian representation for their efforts and collaboration."
This is the first time that Credo Bank, the fifth-largest bank in Georgia, has participated in the WiB and EU4Business-EBRD Credit Line facilities. A strong partner to the EBRD, Credo Bank largely caters to the financial needs of MSMEs.
To date, the EBRD has invested around €5 billion in more than 280 projects in Georgia.
By Nina Tsintsadze for EBRD