Discover Adjarian Cuisine was the title with which the National Geographic Traveler Food published an article, seen by millions of subscribers, about the most delicious dishes of Adjarian cuisine and their preparation.
The article begins with a description of the Georgian feast (supra), a unique celebration of immensely large proportions and variety of dishes. "Georgian cuisine is best known for its diversity, the use of different food preparation techniques, and the traditional table layout, which cannot be represented better than at a Georgian table," the article reads.

After talking about the role of Georgian supra and tamada (toastmaster), the British magazine focuses on Adjarian cuisine and says that the cuisine of the region was influenced by Caucasian, Eastern European, and Middle Eastern culinary traditions.
For the dish that must be tasted, National Geographic Traveler Food names Achma, and informs readers how to prepare it. This "Adjarian Lasagna," they say, is made of pre-boiled layers of dough and thinly sliced cheese, and is a festive dish. They note that it is better to serve Achma hot, as the thin layers of melted cheese, combined with butter, "give it a rich but light flavor."
The British edition of National Geographic Traveler Food advises its millions of subscribers and readers where to go, what to see, and how to discover the world through delicious food. In the case of Adjara, the publication talks about the advantages of the location as a coastal region, where there is a wide choice of fish.
"As Adjara is a seaside region, there's a variety of Black Sea fish on offer, and striped, red mullet [barabuli] is a particular favorite," the author writes. Barabuli are rolled in flour, fried in oil until golden, and served with lemon slices. "A traditional sweet-sour sauce called tkemali [sour plum sauce] usually accompanies the dish, which is often enjoyed with a cold beer."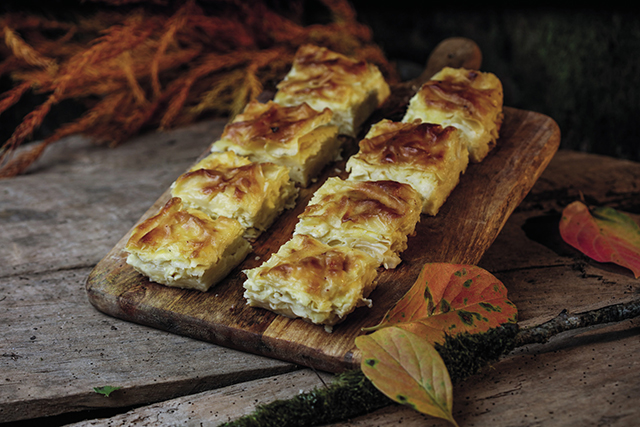 The article closes by highlighting the Adjarian dessert "Majuni," which is made of honey, rice and black pepper, usually cooked for weddings, and which is enjoyed year-round.
Adjara appears in the autumn issue of National Geographic Traveler Food alongside a celebration of Italian, Spanish, Greek, and Mexican cuisine.
See the article: https://magazine.natgeotraveller.co.uk/NGTF0921FullMag/