Dim Holding, a consulting company, has rapidly ascended to become a pivotal player in the realms of consulting, financial management, and accounting services. Operating for a mere seven months, this dynamic firm closely collaborates with both Georgian and international investors, as well as small and medium-sized businesses. Their overarching mission is to carve out a prominent reputation for excellence, trustworthiness, and professionalism within the Georgian market. In an exclusive interview with GEORGIA TODAY, Dimitri Kirkhanidi, the company's visionary founder, provided valuable insights into the burgeoning landscape of business consulting in Georgia, shedding light on the distinct advantages that Dim Holding offers its clients.
Why should companies and investors choose Dim Holding?
At Dim Holding, we understand that the decision to choose a consulting partner is pivotal for businesses and investors. Our distinguishing factor lies in our unwavering professionalism. We've thoughtfully curated a dedicated team of experts who not only possess extensive experience, but who are also committed to accompanying you on every step of our collaborative journey. This multidisciplinary team includes seasoned accountants, proficient lawyers, and professionals well-versed in navigating the intricate landscape of various governmental bodies, including crucial entities like the Ministry of Justice and Finance. This holistic approach ensures that we exhaustively address your needs, leaving no stone unturned in delivering the highest quality of service.
We'd like to understand your approach better. Tell us about the importance of setting realistic expectations for clients.
We hold a steadfast commitment to understanding and aligning with the client's perspective, a foundational element of our approach that we hold in the highest regard. We firmly believe that setting and masterfully managing realistic expectations for our clients is a cornerstone principle that underpins our entire service delivery model. Within this framework, we place an unwavering emphasis on several critical pillars: transparency, accuracy, and crystal-clear communication. These pillars collectively serve as the linchpin that holds our service delivery model together, ensuring its seamless operation. Through meticulous definition and expert management of expectations, we not only aim for the satisfactory but consistently strive for results that transcend expectations, reaching the realm of sheer excellence. This meticulous approach reverberates through every facet of our work, culminating in outcomes that leave our clients not merely content but genuinely thrilled. As the sense of accomplishment and satisfaction blooms within our clients, so does their confidence in our capabilities. It is this trust in our ability to consistently deliver on our promises that solidifies our reputation for reliability and effectiveness in the eyes of those we serve.
It's always helpful to have concrete examples. Could you share a success story that illustrates the impact of your collaboration with clients?
Of course. Consider the case of St. The Hotel, located at 30 Nishnianidze Street in Tbilisi. Confronted with daunting accounting challenges that significantly hindered its daily operations, the hotel sought our assistance. Since our engagement, their investments have not only improved, but have experienced a meteoric rise, ultimately reaching an astounding milestone of $6 million in value. This tangible success story not only underscores the transformative power of our partnership but also serves as a resounding testament to our unparalleled effectiveness in overcoming complex business obstacles.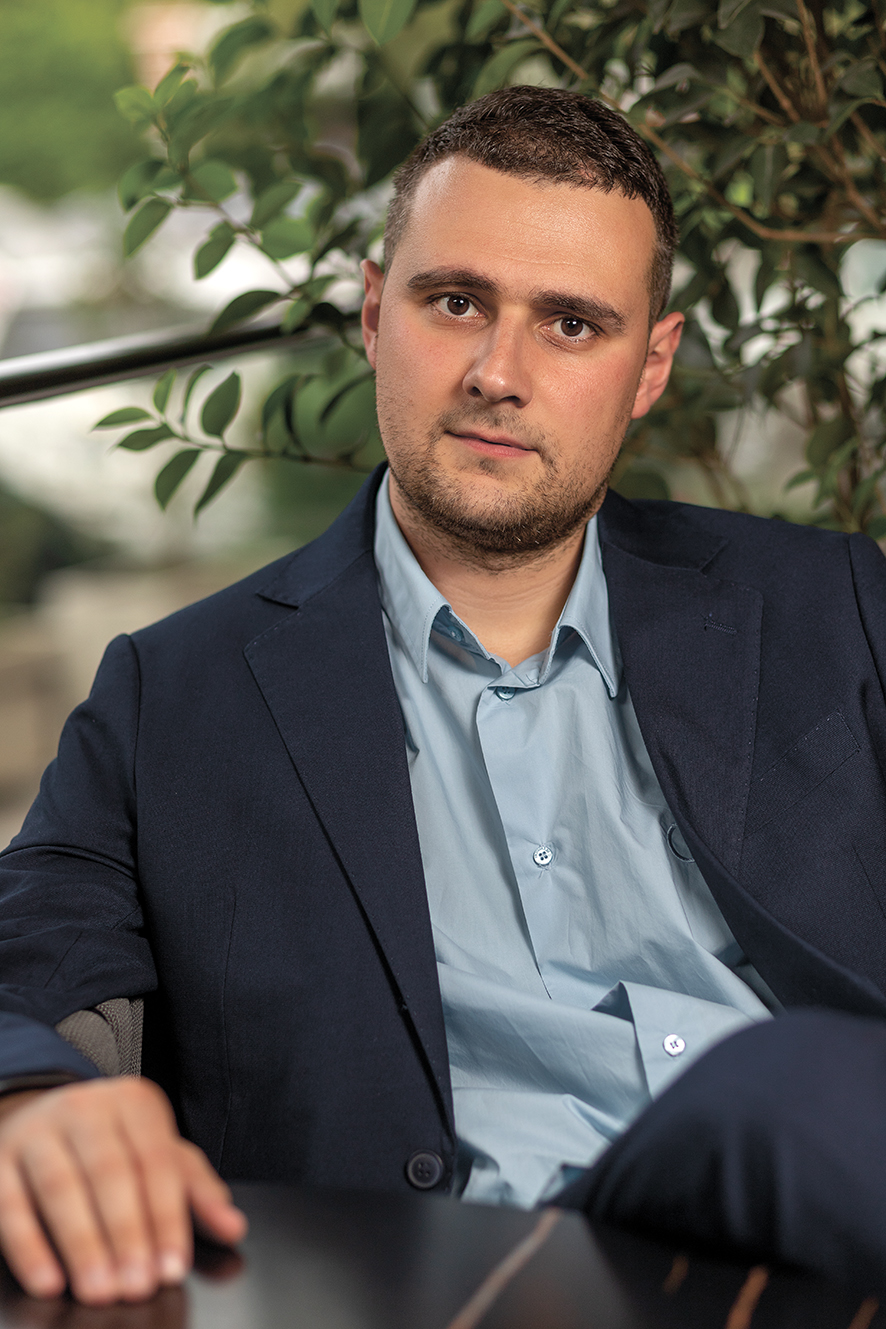 Let's shift our focus to the broader landscape of business consulting services. Can you provide insights into the popularity and evolution of these services, especially in Georgia?
When examining the growth trajectory of registered business entities in Georgia over recent years, one can readily discern a clear and robust trend. Year after year, tens of thousands of new registrations occur, firmly underscoring the thriving business activity within Georgia. To succeed in this dynamic environment, businesses require a two-fold approach: a viable business concept and the essential resources for execution. Beyond these foundational elements, Georgia offers an exceptionally conducive environment for entrepreneurs, both local and foreign. Notably, unlike certain other countries with stringent financial regulations that might impede the establishment of businesses or the operation of foreign-owned accounts, Georgia provides a remarkably streamlined process, making it an attractive destination for investors.
Continuing on the topic of business consulting in Georgia, what are some of the common challenges or pitfalls that you've observed in the industry here?
As we pivot our focus towards the state of the business consulting industry in Georgia, a complex tapestry of challenges and pitfalls emerges, demanding our careful scrutiny. Among these intricate threads, a prominent issue recurrently confronted by consulting firms stands out—a compelling temptation to dangle services at rates that are conspicuously low, sometimes even distressingly inadequate. In the pursuit of cost-efficiency, this siren call often beckons, potentially leading to an unfortunate consequence: a discernible deterioration in the caliber of services delivered. As clients find themselves less than satisfied, firms, in turn, grapple with the formidable task of painstakingly rebuilding trust, an endeavor far from trivial.
Beneath the surface of this challenge lies a fundamental limitation faced by these firms—a compelling struggle to allocate ample resources dedicated to the perpetual enhancement of their specialists' qualifications. This predicament, to which many firms succumb, can be traced back to two primary sources: financial constraints that tightly tether budgets or an insufficiency in the arsenal of intellectual resources within the organization itself. The resulting quagmire often translates into tasks left frustratingly incomplete, ultimately culminating in the undesirable scenario of clients slipping through the cracks. Consequently, this precarious dance on the precipice threatens to cast a looming shadow over the long-term sustainability and prosperity of the consulting firm in question.
Finally, could you outline the future development plans for Dim Holding? What can we expect in the coming years?
Looking ahead, our strategic roadmap encompasses more than just our presence in the Georgian market. While we are steadfast in our commitment to establishing a strong foothold here, our ambitions extend further. We are gearing up to venture into larger international markets, fostering enduring and loyal partnerships with investors. Our aim is not just to be a consulting firm but to be a trusted ally on the journey of our clients' success. We are prepared to go the extra mile to ensure that we not only meet but exceed expectations. So, welcome to Dim Holding, where we firmly believe that long-lasting and fruitful relationships can indeed begin in no time!