Gepherrini is a Georgian brand that produces bags, shoes, wallets, and accessories. The brand tries to incorporate the spirit of fashion into its work with simple, unique designs. Gepherrini is on a mission to produce high-quality products.
From June 2022, Gepherrini has a new creative director, Mariam Oniani. GEORGIA TODAY sat down with her to learn more about her and Gepherrini.
"In 2013, I graduated from the Academy of Arts, Faculty of Fashion Design. The same year, I opened the store of young Georgian designers CO.LAB, where many designers of different directions are united. My goal was and is to promote Georgian production, to make Georgian products more desirable, both for Georgians and for citizens of foreign countries. That's when cooperation between me and Gepherrini started," Oniani notes.
She explains that over the course of her career, she has interacted with many brands, and Gepherrini "stood out from the start" with its style, way of communicating with customers, and many other factors that led to their further relationship.
"When I accepted their offer, I didn't need to think much about the decision. First of all, I trust them, they have huge opportunities for development, and for me, as a designer, it is a great success to cooperate with them. I will try to use the experience I have gained to bring innovation to the brand, and to create my distinguishable style while taking into account the brand's history."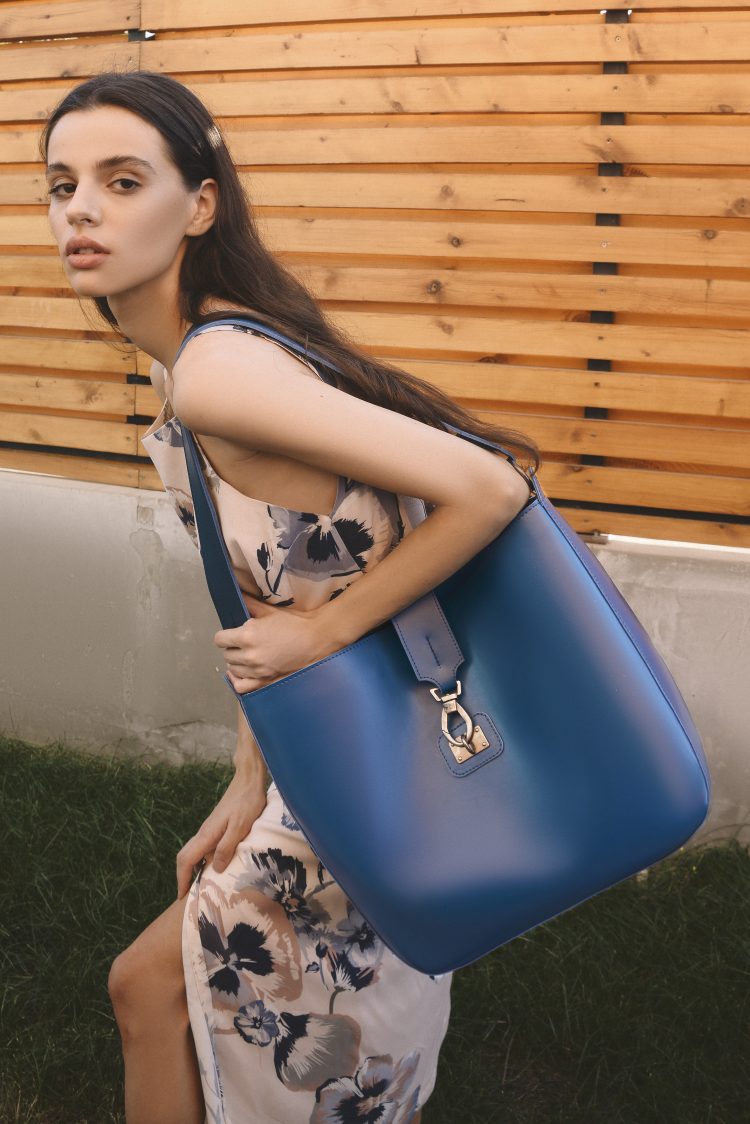 Oniani notes that now she has to interact with dozens of people, which is a completely different pace of work for her. She emphasizes the benefits of that for her professional development. 
How would you describe the products you create and how do you get your inspiration?
Products designed for Gepherrini are always outstanding in color, shape, or texture, this is their niche. They do not have banal designs. As a designer, I have freedom, and my inspiration is also a free person. I never focus on age, I always think about a person's inner world, desires and situation, and that's how ideas are born. The product should not be defined by age: while looking at it, it should radiate mood, and if this is the case, I consider that the goal has been achieved and my product is successful.
Gepherrini's creations have been exported to China. Tell us about the specifics of the Chinese market, and how it is different from the Georgian reality.
Gepherrini's product is sold on the largest online platform "Tmall" in China. It is a great success for the Georgian brand. The Chinese market is very large, they have completely different requirements – product quality, packaging, and marketing, although the brand has passed all stages and is already on sale there. We will observe the feedback and take into account their requirements, but Gepherrini won't change its style for them: we follow our direction and try to take into account their market demand in color and small details.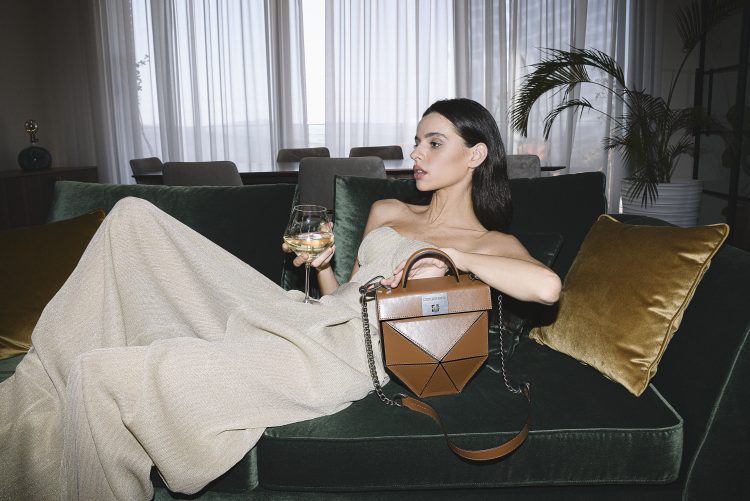 What are the challenges facing fashion today?
For a while, fashion became very monotonous and boring, although famous brands tried to constantly bring something new. A few leading designers have revolutionized the fashion industry. The drastic change and transfer of high fashion trends into everyday life proved to be very successful, and what they had to say was fully reflected in the collections. This emotion was felt by the people, and the reaction was immediate, leading to a rapid rise in the history of the brand. From my point of view, the most important thing is to convey what has to be said correctly to the audience. If you are successful in this, it means you have your finger on the pulse. Perhaps the most important thing is to never lose your individual style and constantly develop it. It is also necessary to respond to modernity and fashion requirements. This is the main challenge, the world is changing rapidly, and you have to follow accordingly.
What are your future plans?
As creative director, it is my desire to develop this direction in the company. In successful brands, the designer has a great role in the development of a company. This is my goal. My plans are to further develop and present other areas of the brand. Gepherrini produces bags, shoes, wallets, and various types of accessories. An independent designer will work in each direction. Our goal is to make all the products produced in Gepherrini as successful as the bags.
Facebook page: www.facebook.com/gepherrini
Website: gepherrini.com