Confectioner ITI has successfully maintained its leading position in the Georgian confectionery field for 28 years, offering generations of Georgians unchanging and indelible tastes. Of course, it wasn't easy for the company to get and then keep this reputation, but it is clear to see the numerous loyal customers it has today, proving its quality and reliability of service.
ITI is distinguished by the fact that it retains the original popular flavors it had on its opening day, taste qualities through which it has attracted those aforementioned loyal customers. This is one of the main advantages of ITI, which keeps the consistent trust of the public and never disappoints.
In fact, the confectioner has no competitors in its field, as it is focused on family cakes and pastries, making products that do not need any additions and which keep a regular and familiar size, shape and taste.

ITI has been on the market for many years and is firmly at the forefront of the confectionery industry, having come a long way in its development, but always retaining the old flavors for which it originally became famous and for which consumers first chose ITI. Even today, you'll hear customers say that their grandmothers used to buy from ITI, and now they buy the same products for the new generations. It's great news for the ITI team, as it proves that they are still firmly a leader in the market.
ITI offers customers confectionery, cakes and pies, among which are khachapuri, bean pies and patties. They always use natural products bought from Georgian farmers, such as walnuts and honey from Racha and cottage cheese from Tserovani. They also try to buy from small farmers and thus support their development. The taste that consumers like so much comes from purely natural products.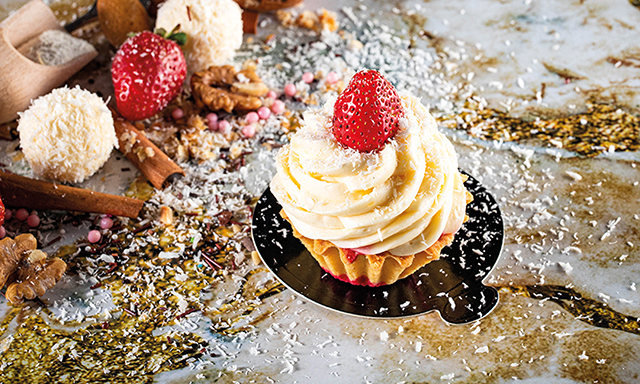 ITI stands out in particular for its family recipes. It was the first to introduce the so-called 'Drunk Cherry' sponge, and has been creating the 'Snickers Cake' for the last two years, available elsewhere but none tasting as good as ITI's, as there are many nuances that generate customer trust and what distinguishes ITI from others.
ITI also offers catering services, its professional staff accepting all orders, no matter the complexity and design. Starting with 10-piece cakes, ending with 250-piece cakes: nothing is impossible for the ITI team!
ITI promises an affordability rarely seen elsewhere- their prices are kept low compared to other confectioners so as not to disappoint their loyal customers. Consequently, every new guest who visits is surprised by the prices, and the number of regulars is growing by the day!
ITI currently has two branches – one on Vazha Pshavela Ave. at 39a, and the other at 10 Leonidze Street. In addition, customers can order products through various applications or use the free delivery service.
The company plans to open two more branches in the near future.
By Ana Dumbadze