Founded in 2001, Chelti Winery can easily be described as one of the most successful Georgian wine businesses of the early 21st century. Besides being popular inside the homeland of wine itself, they are well-known internationally – increasing the awareness of Georgian wine around the globe. Having a plethora of gold medals received at some of the leading wine exhibitions makes Chelti Winery one of the most influential wineries in Georgia. GEORGIA TODAY had a chance to meet its young General Manager Andria Mirianashvili and the Commercial Director, Anna Mirianashvili. The siblings can proudly boast that they once created a wine which was presented at the royal wedding of His Royal Highness, Prince Henry of Wales.
"Chelti Winery was founded in 2001 by our father, Giorgi Mirianashvili, and we started from zero," Andria tells us. "We started by planting the vineyards, because the most important part of winemaking is having your own vineyards. Without it, it's impossible to produce high quality wine. We found the most fertile land in Shilda village, near Kvareli, Kakheti. Six years later, when the vines were at an age to give us the quality grapes to produce high quality wine, we started building a wine cellar.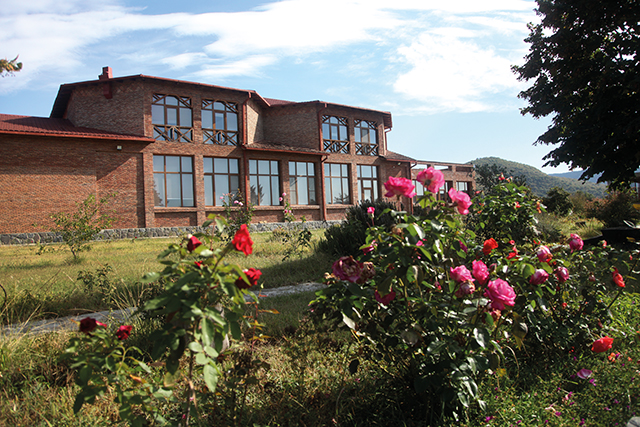 Not every company and, most importantly, Georgian company, gets into a three Michelin star restaurant. We asked them to tell us about the success of Chelti in Spain.
"Two years ago, we held a presentation and degustation with the Embassy of Georgia in the Kingdom of Spain," Anna says. "At the presentation, representatives of the restaurant Arzak, which is one of the best restaurants in the world and has three Michelin stars, really liked our Chelti wine, and that prompted them to add a section of Georgian wines to their wine list. In October, we went to San Sebastian to personally meet Elena Arzak, the owner of the place named as the best female chef in the world. Elena personally told us that the feedback on our wines in their restaurants is very good and people from all around the world have now tasted Chelti wine and were happy about it."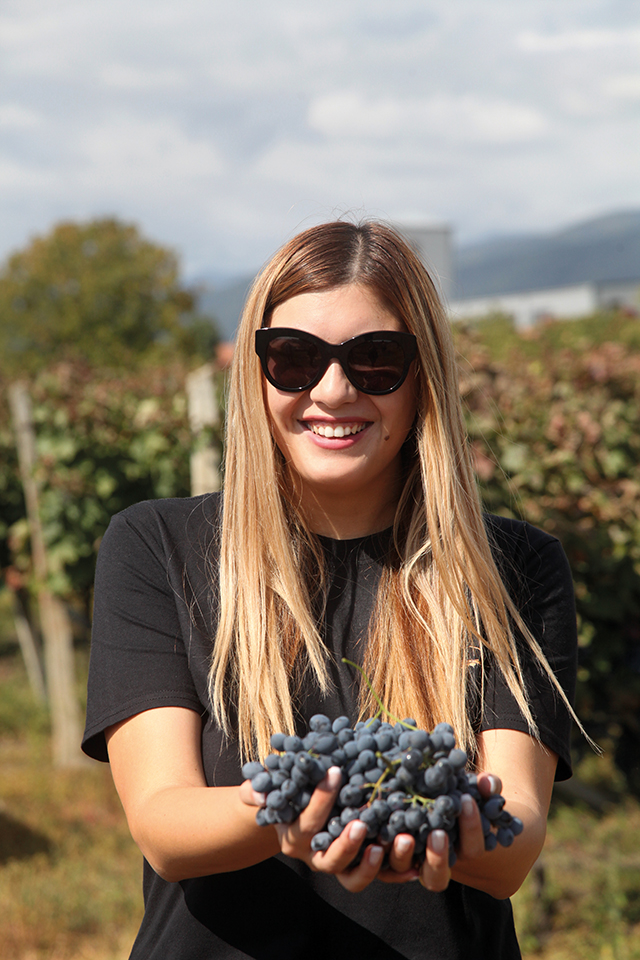 Being that successful, not just in Georgia but all around the world is no small achievement. What challenges do you have to deal with and how do you overcome them?
"This journey has not been easy for our family, especially for my father. Because of the political and economic situation in Georgia those twenty years have been pretty hard," Andria says. "The biggest challenge in the wine world is that you have to wait for the results not one or two years, but sometimes even decades to get high quality wine. When my father started, for seven years he did not even produce a single bottle of wine. It is, because we have always believed that the brand name "Chelti" must be associated with the quality from the first vintage and the first bottle. Without a doubt, the pandemic has been challenging for the winery and wine business in general, especially during the first few months, but I think that we overcame those challenges. We have started using e-commerce platforms and launched the online sales throughout Europe; we created new warehouses only for e-commerce, and it helped our company and our brand to cope with the pandemic crisis. Currently, we continue to sell wine B2B and B2C-directly to the final consumer.
So far, twenty countries are on your export list. Do you plan to increase the number?
"Currently, we are represented in around twenty countries and our leading markets are: Germany, USA, China, Kazakhstan and so on," Anna notes. "In the upcoming years, we are planning to enter more markets, and we've already kicked off negotiations. We have a warehouse in Berlin, from where we distribute around Europe. All of our e-commerce platforms are connected to this warehouse, so we can get our wine directly to the final consumer. Diversification has been very important for us during a pandemic. It is very important to be represented in several countries. I can say that we survived the pandemic with the help of the diversification of our products and their presence in several markets. We're now a company with strong international sales and we are going to expand more in the future. We are famous on online platforms, such as Amazon, and last year we became the bestseller of Georgian wine on that platform in Germany. We're going to continue the promotion of Georgian wine on the online and offline channels. We do not look at the winemaking only from a business perspective. It is our aim and responsibility to introduce Georgian wine to the world. We have a great product and most importantly, Georgia is the cradle of wine. The whole world should know it!"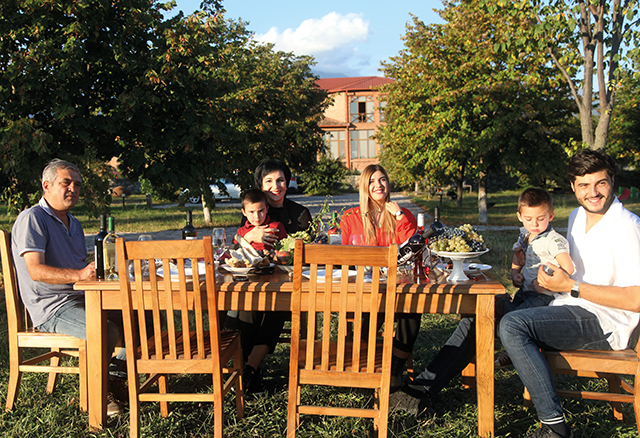 Our wines open doors for Georgian wines around the world 
Chelti has won many international awards, among them is the "Best of Show" at the Decanter Wine Awards. Tell us more about your international awards.
"In the past few years, Chelti has won around twenty gold medals at the world's leading wine exhibitions and degustation. One of the most outstanding awards has been "The Best of Show" status on "Decanter" and "Mundus Vini", which are the world's leading wine competitions," Anna tells us. "Chelti was named among the Top-20 wines of the world. It was the first time a Georgian wine received that award. Also, we've received gold medals in competitions such as the "Sakura Awards" in Japan and "Hong Kong Wine Competition", which are well known around the world.
The Washington Post wrote: "I've never described wine this way before. It made me 'comfortable'". What made the author write these words?
"It's always a pleasure for me to remember this article and the comment about Chelti, because it was not only about our winery, but also about Georgian wine," says Andria. "It was the first time that such a popular newspaper like "THE WASHINGTON POST" published an article about Georgian wine. During the first years, Saperavi wine has really aggressive tannins, but with time and aging the wine becomes softer and more pleasant to drink. I think that this was the reasons why the author mentioned those words. Our partners recommend pairing this wine with food, but it makes people feel comfortable also by itself."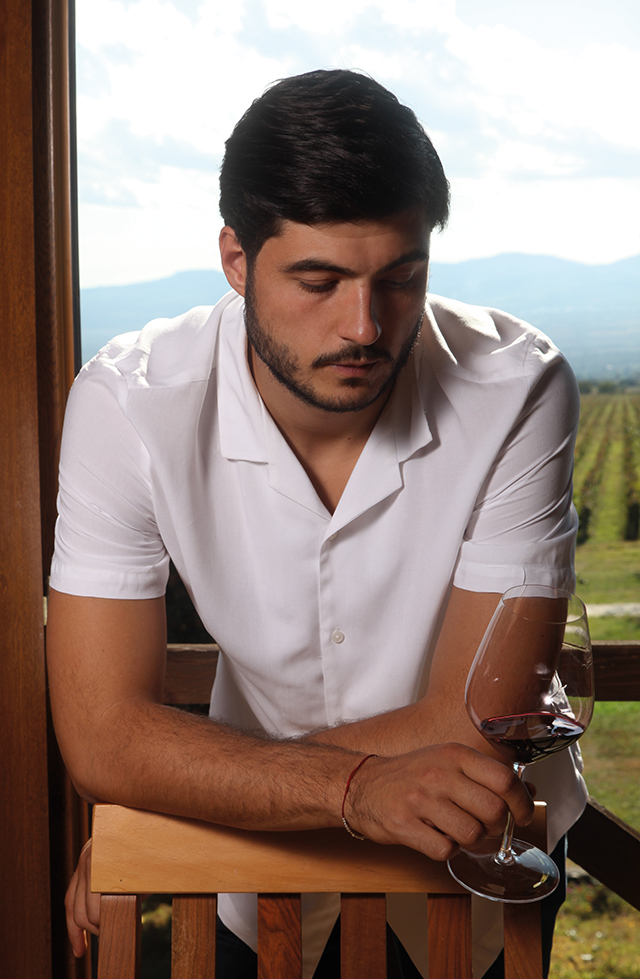 What should we expect from you in the coming future?
"As the world is opening up again after the pandemic, we are planning to travel around the world and visit numerous wine exhibitions, tastings, and presentations. In March, we plan to go to New York to attend "Vinexpo" wine fair. After this, we will go to Amsterdam to have a shooting with the world's leading wine masters, and we plan to introduce Georgian wines on one of the most popular wine TV show. Later, in April, we're heading to Latin America. We think that it is a great opportunity for Georgian wines to be represented in the Latin American market. We were one of the pioneers who started selling wine in the Asian and American markets, and now we want to be among the first to introduce Georgian wines to Latin America.
Recently, one of the famous Italian newspapers wrote that Chelti wines open doors for Georgian wines around the world. We are very proud to receive such comments from international wine experts, but we won't stop there and will put lots of effort and resources in achieving all our goals.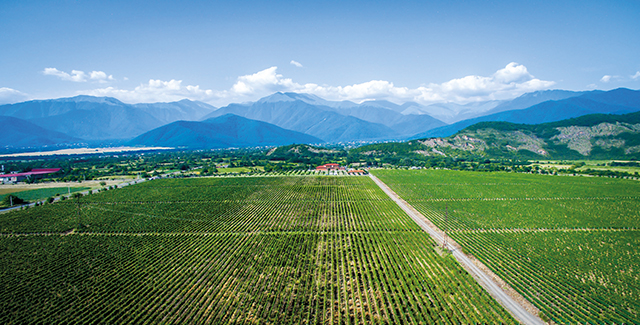 Interview by Erekle Poladishvili