Carrefour, which is owned and operated by Majid Al Futtaim in Georgia, is launching a Price Freeze – stabilising the cost of 1,000 items. This underlines the brand's commitment to defending the purchasing power of its loyal customers.
The global economic situation is challenging right now, affecting communities in Georgia with an annual inflation rate of 9.8 percent. To tackle inflationary pressures and improve the purchasing abilities of its customers, Carrefour has promised to freeze the prices of 1,000 different products across all categories.
The leading retailer has negotiated with a huge range of suppliers to ensure the best possible prices and long-term stabilisation. This means that despite the recent increase in the cost of living, Carrefour's prices will remain unchanged for at least 3 months.
'We care about your savings' is the main slogan of the newly launched campaign, which allows customers to manage their spending against the background of the challenging economic conditions. The Price Freeze aims to give shoppers reassurance and confidence in the knowledge that hundreds of daily necessities will stay at the same great price for months to come.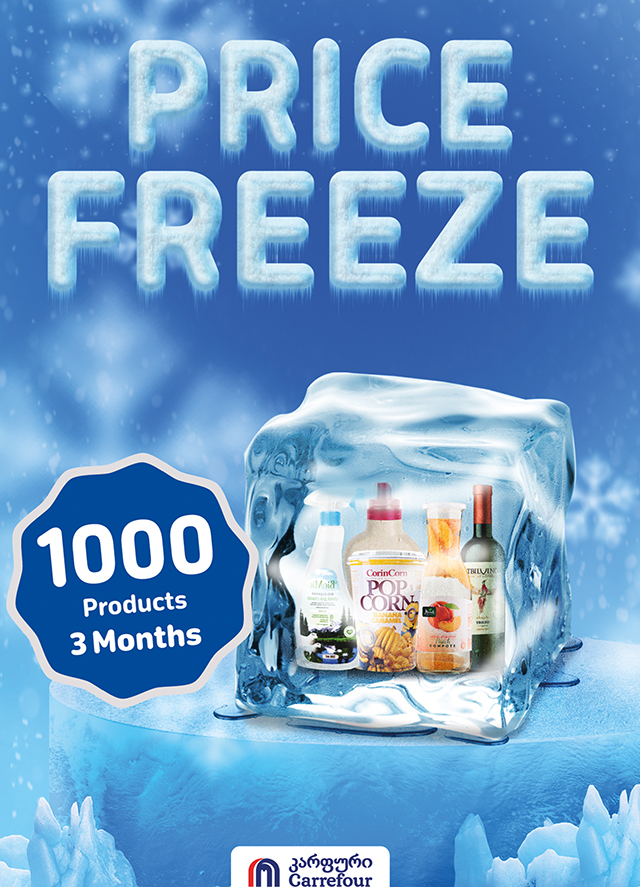 Since its establishment in the country, the French brand has always supported and strengthened its surrounding communities in times of crisis – be it maintaining low prices and high suppliers during the COVID-19 pandemic, or helping vulnerable groups through various social initiatives.
Carrefour prides itself on its commitment to bettering the lives of its surrounding communities, and is guided by its desire to operate in an environmentally and socially-responsible manner. Its various sustainable projects have been successful in raising understanding around environmental protection and have also supported the socially vulnerable.
The Price Freeze showcases Carrefour's role as a trusted partner creating value for the industry and economy, always there to support in difficult times.