Carrefour, owned and operated by Majid Al Futtaim in Georgia, has been at the forefront of mass retail for over six decades. With an unwavering commitment to customer satisfaction and offering a wide range of products at competitive prices, Carrefour has made a significant impact on the retail industry worldwide. As part of its expansion strategy, Carrefour is now offering a lucrative franchise opportunity in Georgia, allowing aspiring entrepreneurs to become part of the internationally recognized brand. In this article, we explore Carrefour's franchise initiative, the benefits it offers to franchisees, and the company's vision for empowering local businesses in Georgia.
The initiative allows entrepreneurs to partner with Carrefour and operate Carrefour City stores. These minimarkets are designed to cater to the daily shopping needs of customers, offering fresh food, beverages, groceries, and dairy products in a convenient and modern setting.
"Today, we are inviting entrepreneurs to become Carrefour's partners in Georgia and to run Carrefour City stores with us, as we continue to offer exceptional purchasing conditions and deliver a unique loyalty program that caters to the needs of the population. We remain committed to onboarding entrepreneurs, helping them develop their local businesses and grow together with one of the world's largest hypermarkets and supermarket chains. Carrefour's awareness in Georgia enables them to build a profitable, long-term investment," stated Jerome Akel, Country Manager of Carrefour Georgia.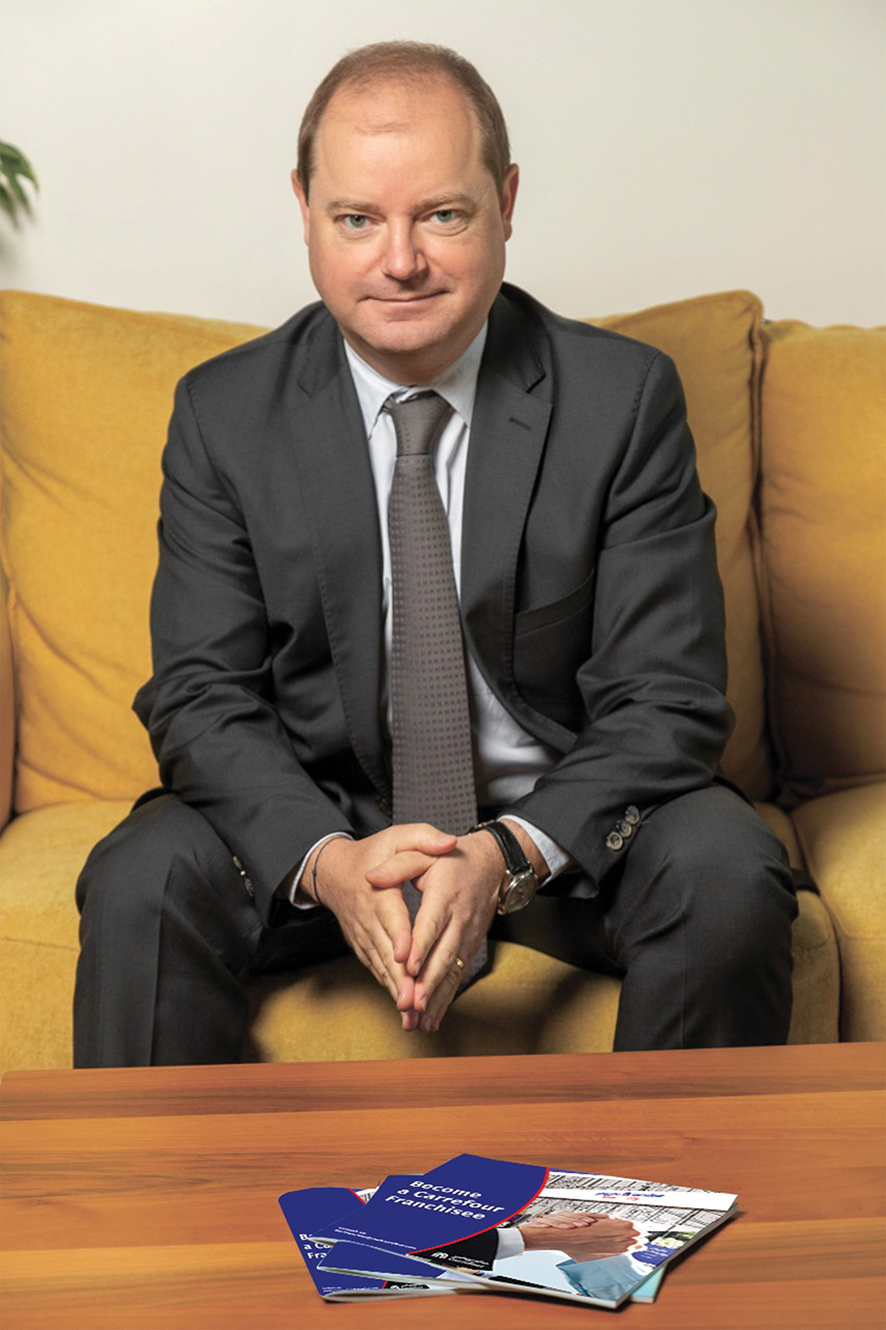 The benefits of becoming a Carrefour franchisee include:
• Joining an internationally recognized brand: By becoming a Carrefour franchisee, entrepreneurs can leverage the brand's global reputation and recognition. Carrefour's long-standing presence and reputation for quality and affordability make it an attractive option for customers in Georgia.
• Long-term and profitable investment: Carrefour offers franchisees the opportunity to build a sustainable retail business. With a well-established supply chain and efficient logistics, franchisees can enjoy the benefits of a proven business model.
• Access to a wide range of products: As a Carrefour franchisee, entrepreneurs gain access to a diverse product portfolio at wholesale prices. This allows them to offer customers a comprehensive selection of both local and imported products, catering to various preferences and demands.
• Private label products: Carrefour carefully selects its suppliers and monitors their adherence to international standards. Franchisees can take advantage of Carrefour's private label products, which are known for their quality and reliability.
• Unique customer loyalty program and promotional events: Carrefour's MyCLUB loyalty program is a key selling point for franchisees. This program unites over 360,000 customers in Georgia, offering personalized promotions and saving opportunities, enhancing customer retention and loyalty.
• Marketing support: Carrefour provides marketing and advertising support to franchisees, including high-frequency advertising on various media channels. Franchisees can benefit from the brand's strong marketing presence to attract customers to their stores.
To become a Carrefour franchisee in Georgia, entrepreneurs are offered two options:
• Convert an existing store: If an entrepreneur already owns a retail store, Carrefour can assist in transforming it into a Carrefour City brand. This conversion promises to attract more customers, drive increased sales, and generate higher profits.
• Open a new store: For entrepreneurs who do not possess an existing store or suitable real estate, Carrefour provides the expertise and support to establish a new retail business. This presents an opportunity for individuals passionate about grocery retail to embark on a successful entrepreneurial journey.
Carrefour City stores are ideally situated in convenient locations such as city or district centres, popular tourist destinations, residential areas, and trade centers. The store's street-level entrance on a crowded pedestrian road adds to its visibility and accessibility, attracting footfall and potential customers.
Carrefour offers extensive training and support to franchisees through its Retail Sales Business School in Georgia. This program aims to enhance the technical and functional capabilities of franchisees, empowering them to run successful retail operations. From upskilling and reskilling to gaining new expertise, Carrefour ensures that franchisees are well-equipped to meet customer expectations.
"We employ thousands of people in the country. Today, we have more than 3,500 direct colleagues and 6,000 indirect colleagues. Every new store creates more job opportunities for the local community," Akel added.
Carrefour's franchise initiative in Georgia provides a unique and lucrative opportunity for aspiring entrepreneurs to become part of a globally recognized brand. With access to a wide range of products, private label offerings, and a strong customer loyalty program, franchisees can establish a profitable retail business while delivering high-quality products and services to the Georgian community. By supporting local businesses and empowering entrepreneurs, Carrefour's franchise initiative reinforces its commitment to the growth and prosperity of Georgia's economy.
By Mariam Gorkhelashvili