The opening of the 5,300m2 hypermarket reinforces Carrefour's position as a trusted partner of communities throughout Georgia
Carrefour, owned and operated by Majid Al Futtaim in Georgia, has opened a new hypermarket in Kutaisi — the capital of the Imereti region.
Set to open its doors to customers on August 25, this is the first branch to open in Imereti and the fourth Carrefour hypermarket to open in Georgia, with three hypermarkets already open in Tbilisi and Batumi.
This is the 50th branch of the French brand opened across the country.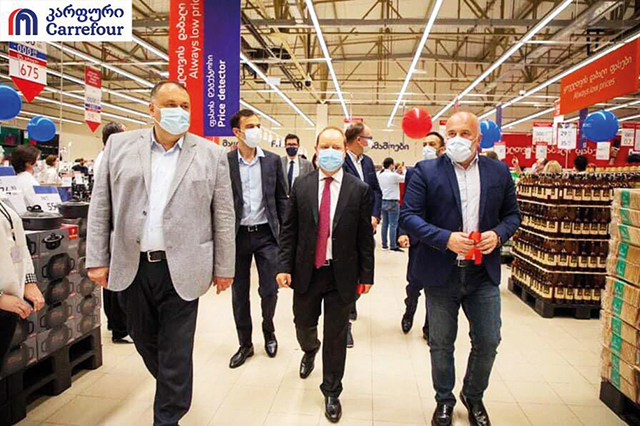 The opening of the 5,300m2 hypermarket reinforces Carrefour's position as a trusted partner of communities throughout Georgia and represents the continuation of its active physical expansion across the country. In doing so, the brand introduces its elevated shopping experience to residents of different regions of the country, allowing them to enjoy accessibility to the highest quality products at affordable prices.
Carrefour's growth has helped to boost the local economy by creating more direct and indirect employment opportunities for Georgians across the country.
The new hypermarket, located at 2 Jiuli Shartava Street, in the shopping center West Point will serve customers daily from 9:30 AM to 10:00 PM, offering access to a wide variety of high-quality food products and household goods. These include fresh fruits and vegetables, Bio products, baby care, home appliances, household equipment, beauty items, Carrefour private label products, personal care items, and textiles.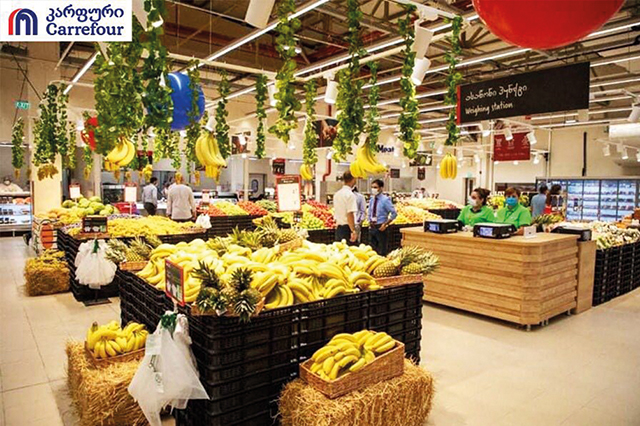 Moreover, the new branch will provide customers with diverse services such as self-checkout, a coffee shop, and live cooking stations — where products will be made fresh in front of customers, including fresh baked goods like bread, khachapuri, pizza, as well as sushi and fresh sandwiches.
The first Carrefour hypermarket opened in Tbilisi Mall in 2012 and since then, the brand has provided its customers with an unrivaled international shopping experience, accessible prices and the highest quality fresh products on daily basis.
In 2021 alone there have been numerous new store openings countrywide, creating more employment opportunities and supporting the local economy despite the challenging times.
Carrefour's contribution to the local economy was recently praised when Majid Al Futtaim was named as one of the top ten largest companies to invest in Georgia by the National Statistics Office.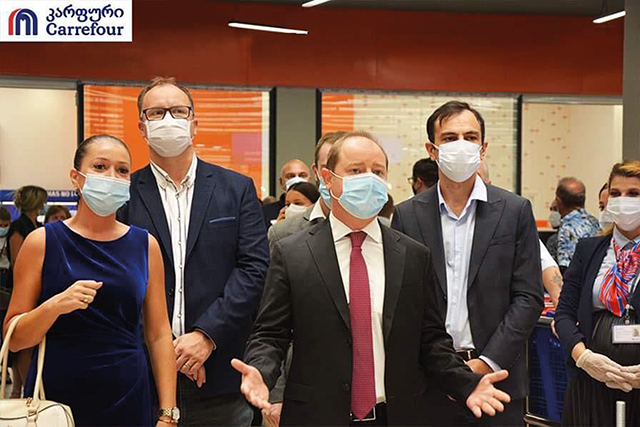 As a brand built from the region, for the region, Carrefour continues to actively support Georgian farmers and provide customers with fresh, healthy locally produced and sourced products daily, directly from Georgian farms.
Carrefour currently employs more than 2,500 people in Georgia and plans to hire another 1,200 employees over the next two to three years, which will bring more benefits to suppliers and farmers, and consequently strengthen Georgia's agricultural sector.
By Ana Dumbadze